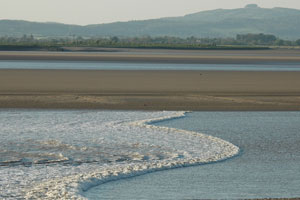 Martin Spray, Chief Executive of the Wildfowl & Wetlands Trust (WWT) today responded to the outlined tidal power feasibility study for the Severn Estuary.
He said, "We now know how long we've got to persuade the government to investigate a sensible proposition for energy from the Severn that won't damage this unique feature of Britain's landscape.
"WWT is based on the margins of the Severn Estuary itself where we have been conserving wildlife for over 60 years. We fully support a shift toward sustainable sources of energy to address climate change. But this cannot be done at much further cost to the natural environment.
"We, as much as anyone, want to find the solution to this problem. We will do all we can to contribute to the study, working closely with our other NGO colleagues. Meanwhile, we continue to inform the public why the Severn is such a special place."
.