Two local people have won the WWT national photography competition. The winners were chosen by an expert panel.
Chaired by photographer and TV naturalist Chris Packham.
Helen Davies, from Southport, won the WWT Best Wetland Landscape Photograph sponsored by Tatra Photography. She won £600 vouchers for a Tatra Photography landscape course and wildlife workshop in Europe.
Rober Falcon, from Bootle, won the Quirky award sponsored by Smartbox with a fantastic picture of a coot chick. He has won three smartbox gifts – a Family Days Out, a Fun for All and an Unusual Escapes (with a combined retail value of over £200).

WWT Martin Mere hosted a regional competition with six categories throughout 2010 and all six winners won a workshop with Chris Packham that took place, along with a prestigious awards ceremony, in London on Monday 24 January. The six national winners were announced at the awards ceremony.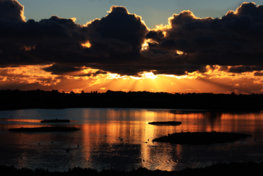 The competition, now in its fourth year, reflects the broad range of our wetlands in the UK and was dedicated to the Lady Scott who sadly passed away in 2010.
Speaking at the event, Chris Packham said: "The competition has been running for a few years now, and it's really gathered some inertia with more entries and undoubtedly higher quality – the winners seem to be getting better year on year. So it's a pleasure to come back to it and take a look at what people have found at WWT centres.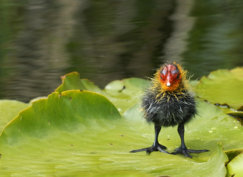 WWT centres are great for photography because frankly you've got wildlife on a plate here and it doesn't matter whether it's the captive collection where the birds are obviously very used to close contact with people everyday or the wild birds that come to the reserves to stay or breed here. It's not a place you have to come and stalk the wildlife, it's a place where you can come and concentrate more on the photography and just getting close to your subject. And of course its not just birds, there are lots of other wildlife at WWT centres, mammals, insects, you name it, it's here."
Following the death of wildlife photographer and WWT director Lady Scott, the WWT Photography Competition has been held in her memory. Speaking at the winners' day, WWT Chief Executive Martin Spray said: "The photographs are of a really high standard this year. I'm sure Lady Scott would have been thrilled with the number and quality of the entries. They really reflect the beauty and diversity of wetlands, which as we all know are very seriously threatened."
WWT Martin Mere is open every day from 9.30am to 5.00pm and parking is free of charge. Situated off the A59, it is signposted from the M61, M58 and M6. The Centre is also accessible via the Southport to Manchester and the Liverpool to Preston line by train from Burscough Rail Stations.