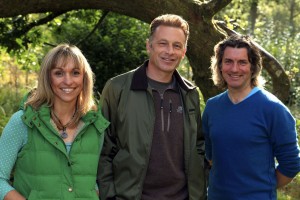 Autumnwatch will be tracking the very best of wildlife action from Slimbridge Wetland Centre in November.
Set against the spectacular backdrop of the Severn Estuary in Gloucestershire, Slimbridge is one of Europe's finest wetlands and boasts some wonderful wetland species.
The second half of the eight week series will be broadcast from Slimbridge and will include coverage of the arrival of the Bewick's swans which loyally return to the site each winter.
Autumnwatch Live will be on air from Friday 7 October at 8.30pm on BBC Two, once a week for eight weeks.
Presenters Chris Packham and Martin Hughes-Games are joined by Michaela Strachan and take to the road visiting some of our most iconic wild places and revealing the surprising and the startling in the natural world as they happen.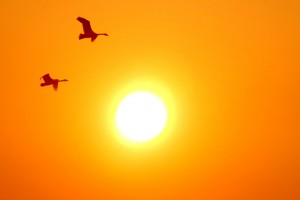 The series starts at the Forestry Commissions' National Arboretum at Westonbirt where it is based for the first four weeks, capturing ravishing autumn colour, as the trees and foliage turn red, gold, yellow, orange and brown. Westonbirt is also home to an array of native woodland, grasses and wildlife and there are plenty of animals hiding in the undergrowth and cashing in on the season's bounty.
Autumnwatch Unsprung on air at 9.30pm after the main show, returns with its eclectic mix of viewer contributions and expert opinion and encourages viewers to ring and text in with questions they want answering, what photos they are taking and what amazing video footage they have captured.