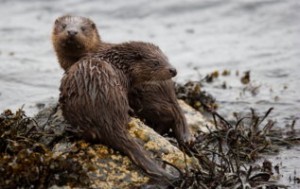 WWT Martin Mere is hosting an exhibition from International award winning amateur wildlife photographer, Alan Saunders, throughout October.
The exhibition, beginning Saturday 1 October, will be located in the Lecture Theatre and Alan will be undertaking free presentations on Saturday 15 October, Saturday 22 October and Saturday 29 October at 2pm.
Alan Saunders is an inspirational wildlife photographer based in Stockport, Cheshire. Alan has a passion for the natural world and his immense dedication and talent are evident in his images he has displayed. His work can be viewed at www.alansaunders-wildlifephotography.co.uk.
Centre Manager, Andy Wooldridge, said: "This is the first time in quite a few years we have had an exhibition at Martin Mere and I am hoping that it is something we can have throughout the year at Martin Mere. I think it is really important that we can help local photographers and artists exhibit their work, especially at this time of year when we have so many adults visit us to watch the geese and swans."