There is a growing trend in the UK for companies to do more than simply give money to good causes. Many employees and employers prefer to be actively involved with corporate community investment, which aims to link employees' skills and time to the donation of resources. WWT has been running successful team building events and volunteering days since the early 1990s.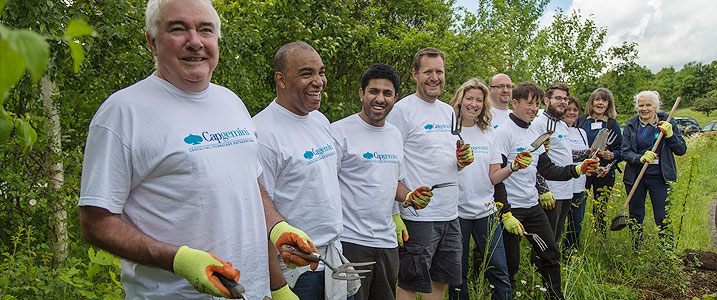 The type of activity that WWT can offer depends on the season, the company's aims and objectives for the day and the number of corporate volunteers available. In previous years WWT has offered the following events:
planting wildflower meadows
pollarding willow tress
pampas-grass pulling and bamboo thinning
reed and willow screen making
Download our corporate volunteering brochure
For more information on how you and your company can get involved please contact Kristen Pye (Corporate Partnerships Executive) using the link below or call 01453 891191.
SEND AN ENQUIRY