Choose one of these activities or get a broad range of experience by helping in a number of different areas. Once we have received your application we will then discuss these options with you further.
Visitor Experience – Family Activities
If you are creative and enthusiastic about engaging children with wetland wildlife through fun activities, join our friendly team supporting us to deliver family activities at the centre. In this role, you will be helping with various activities including pond dipping, bug hunts, pumpkin carving and sail to Santa. This role is primarily weekends and during school holidays.
Visitor Experience – Arts and Crafts Assistant
Our volunteers play a vital part in the provision of fun activities to learn about wetland wildlife, and our arts and crafts activities is no exception. In this role, you will assist with the preparation, development and delivery of arts and crafts activities for children and their families visiting the centre. This role is primarily weekends and during school holidays



Visitor Experience – Welcome Team

Outgoing, helpful and pro-active people are needed to help our visitors make the most of their time at Martin Mere by bringing awe-inspiring nature up close and let it do the talking. In this role you will be meeting and greeting our visitors as well as undertaking the daily talk schedule that could include otter and white storks talk and feeds, flamingo spotlights and a swan experience.
Visitor Experience – Retail Team
By providing an excellent visitor experience as a member of the retail team, you will be encouraging our visitors to make the most of their visit whilst delivering excellent customer service. As part of this role you will meet and greet our visitors using an electronic till as well as helping with shop merchandising, deliveries and stock-taking. This role is ideal for someone who has recently retired or been out of work and wanting to renew a career in retail.
Family Activities - Gosling Gang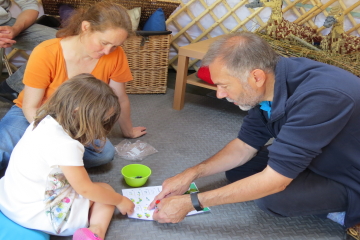 We are looking for keen and enthusiastic people to help run our weekly term time toddler group – Gosling Gang. You will enjoy working with two other volunteers, families and young children; have good communication skills, an outgoing personality and an ability to think on your feet.
Please specify which roles you are applying for. We welcome applications for single or multiple roles.

Available at: WWT Martin Mere
Apply now