Great birding and a great spectacle at the moment as the Pink-footed Geese influx continues. No concerted counts but undoubtedly 20,000+ birds in the area. At least one Barnacle Goose again and a few partial leucistic birds present among the flock (see below).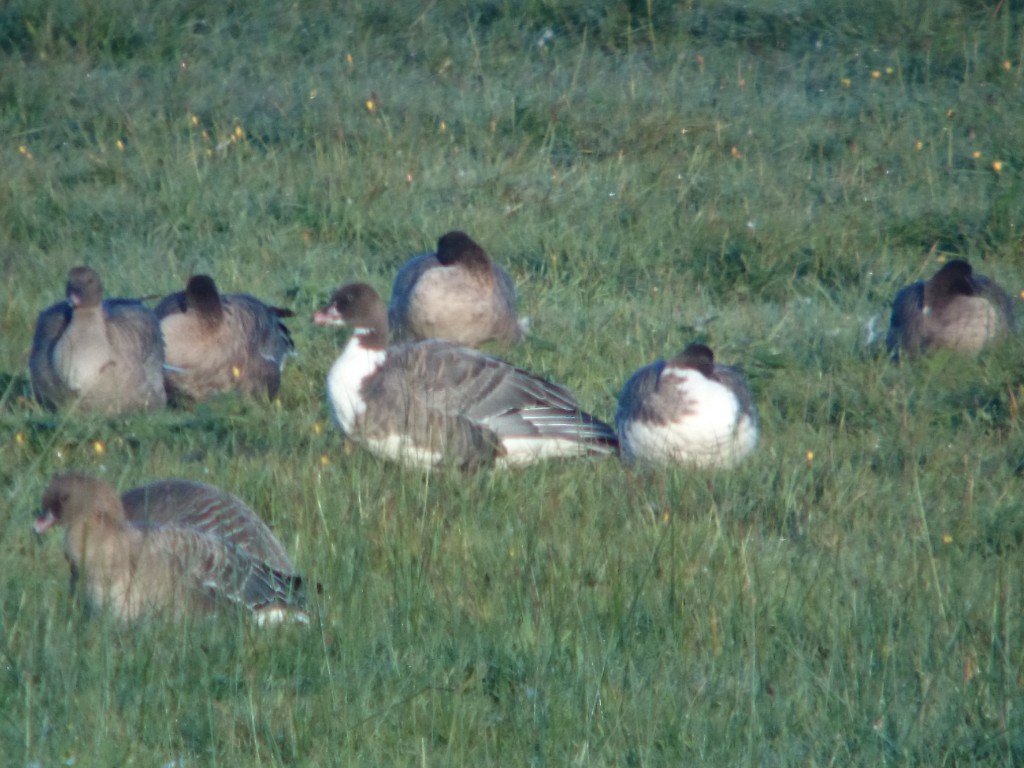 No Whooper Swan as yet. It would be early but not unprecedented. We still have two birds on the reserve that over summered.
A good raptor day with 2 Peregrine, 3+ Marsh Harrier, 5 Common Buzzard, 3 Kestrel and 2 Sparrowhawk.
The usual waders but also Little Stint on Woodend Marsh. Kingfisher from the Ron Barker Hide.
Evidence of passerine migration with 3 Yellow Wagtail near the cattle shed at the end of the Reedbed Walk and possibly two other flying south. Again double figure Skylark, Meadow Pipit and wagtails moving south. A couple of Grey Wagtail present.
Along the Nature Trail 2 Treecreeper, Goldcrest and Chiffchaff.
Watch some of the Pink-footed Geese coming into roost here.