Bringing the boreal to the North West:
Royal Bank of Canada donates RHS Chelsea Flower Show Garden to WWT Martin Mere Wetland Centre

 Inspired by the boreal forest, the Royal Bank of Canada Garden will be relocated to the WWT's Martin Mere Wetland Centre's Wooded Wetlands Development
 LONDON, 22 May 2017 – Royal Bank of Canada and the Wildfowl &Wetlands Trust (WWT) today announced that the Royal Bank of Canada Garden from the 2017 RHS Chelsea Flower Show will be donated and relocated to the WWT Martin Mere Wetland Centre in Lancashire following the show.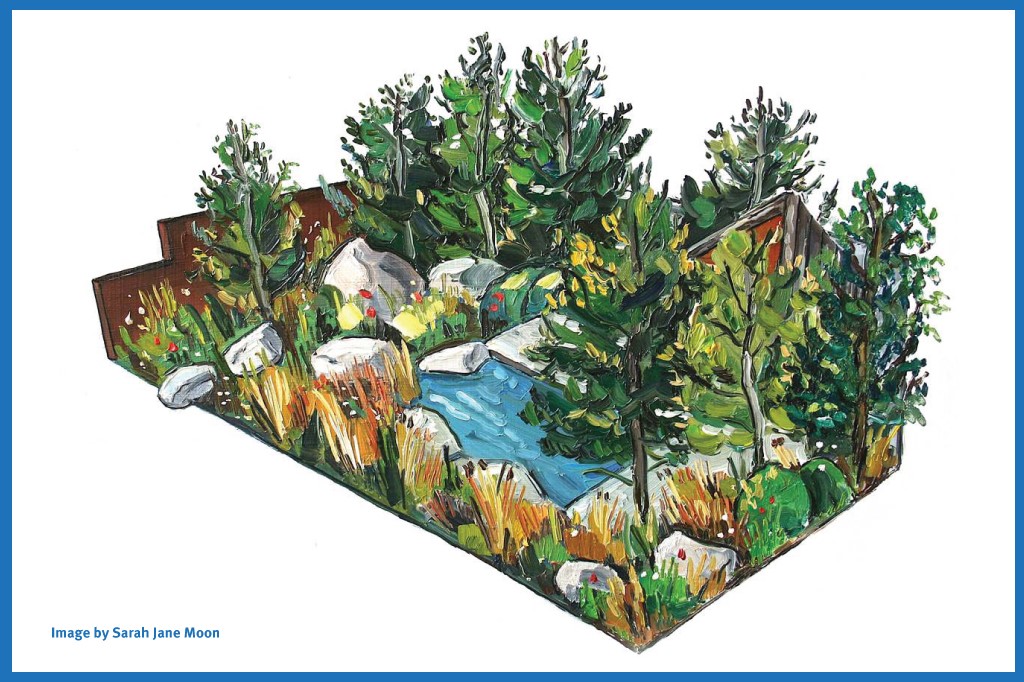 This year marks the 150th anniversary of the Confederation of Canada, and designer Charlotte Harris drew inspiration from the vast and ecologically vital boreal forest and freshwater lakes of Canada. The garden seeks to create a space inspired by this landscape rather than to recreate it; a wilder garden folds around man-made elements, crafted from materials evocative of the boreal.
Following its showcase at the RHS Chelsea Flower Show, the Royal Bank of Canada Garden will be relocated to the Wooded Wetlands development, which opened at WWT Martin Mere in August 2016. The new attraction was a complete redevelopment of the North American area of the waterfowl gardens and features waterfowl species found in the boreal zone. As part of the RBC Blue Water Project, a historic, wide-ranging, 10-year global commitment to help protect fresh water resources, WWT was the first beneficiary of a RBC Blue Water Project grant in the British Isles. The donation of this year's Chelsea garden will help develop their own boreal habitat and draw in visitors from across the UK.
The world's largest land-based biome and one of the planet's largest sources of unfrozen fresh water, the boreal is a huge area of forested natural habitat. It stretches across the far northern latitudes, from Siberia to Scandinavia and right across Canada, where a third of the entire biome is found. As well as providing a diverse habitat for thousands of species of flora and fauna, the boreal also plays an important global role in the reduction of carbon dioxide.
Centre Manager, Nick Brooks, said: "We're thrilled to receive the opportunity to give visitors a taste of the great Canadian wilderness right here in Lancashire. Martin Mere is about enjoying beautiful nature, and appreciating how these natural landscapes look after us wherever we are. It really is an awe inspiring garden – we're very grateful to Royal Bank of Canada for continuing their longstanding support of WWT's wetland conservation through their Blue Water Project".
Charlotte Harris said of the donation: "I was lucky enough to visit the boreal last autumn in preparation for this year's show, and I am delighted that the Royal Bank of Canada Garden is finding a permanent home in an exhibit that focuses on raising awareness of the importance of this vital ecosystem."
Dave Thomas, CEO, RBC Capital Markets, Europe said: "This year's Royal Bank of Canada Garden celebrates our Canadian heritage and once again reinforces our longstanding commitment to water preservation. WWT was the first UK beneficiary of a RBC Blue Water Grant eight years ago, and it is fitting our garden will be relocated there after the show providing an inspiring space for visitors for years to come."