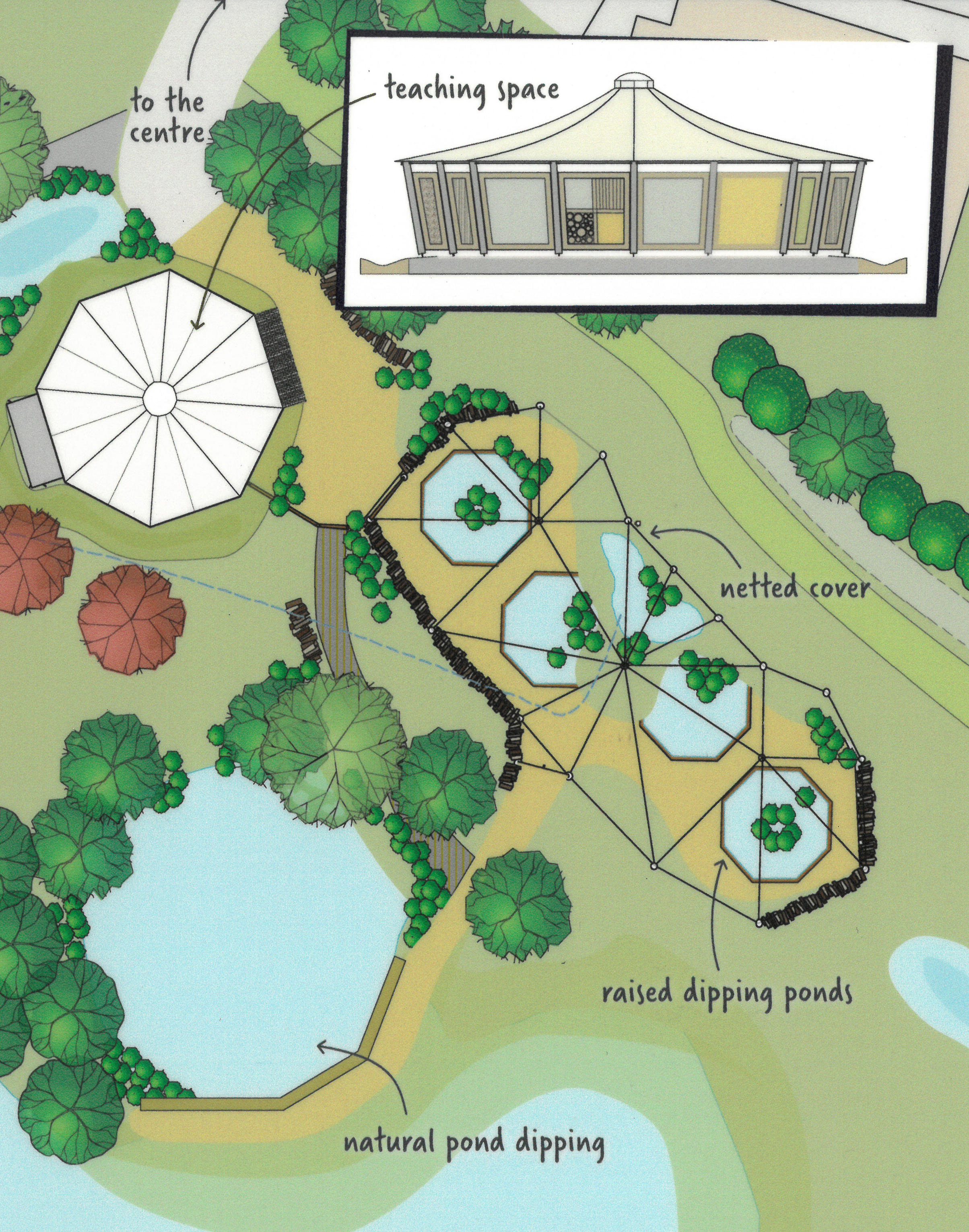 Pondering over what to do this summer? A new development at WWT Martin Mere might provide the answer!
Work has begun this week on a major new Pond Zone development at WWT Martin Mere Wetland Centre.
Nick Brooks, Centre Manager at Martin Mere, welcomed the plans. He said:
"Pond dipping is still one of the most favourite activities that families enjoy at Martin Mere. They get their net and delve into what is now artificial concrete ponds to see what creatures they can find – this new development will allow families to pond dip in a natural setting and it is going to be a great new attraction for us."
Ponds make perfect abodes for lots of interesting invertebrates and now visitors to the reserve will be able to meet them. The brand new attraction, generously funded by players of People's Post Code Lottery, is made up of four raised-dipping ponds, and opens to the public this summer. There is also one existing natural pond where visitors will have the opportunity to get up close to the residents.
A teaching space will also provide children with the chance to see what they've caught under a microscope and learn about the science of wetland nature.
Nick continues:
"Pond zones make for fascinating close encounters with nymphs, water boatmen and dragonflies amongst other water-dwelling life. They offers our visitors a chance to learn more about animals who thrive in these environments. WWT is about getting up close to nature, and our new pond zone feature promises to enhance that experience for our visitors."
As well as providing technical equipment to enhance the pond dipping experience, the new timber classroom will also feature magnetic pond profiles on the walls for teaching and screens to project findings.
The water features will be draped with a netted cover to prevent birds at Martin Mere moving in and claiming the ponds for themselves.
WWT Martin Mere Wetland Centre is open every day (except Christmas Day) from 9.30am to 6pm and parking is free of charge. Situated off the A59, it is signposted from the M61, M58 and M6.  The Centre is also accessible via the Southport to Manchester and the Liverpool to Preston line by train from Burscough Rail Stations.  Visit the web site http://www.wwt.org.uk/martinmere/ to find out what's on all year round at Martin Mere and the other eight WWT Wetland Centres.