A total of three young cranes have been raised at a nature reserve in Gloucestershire marking the most successful so year of an ambitious re-introduction project.
The youngsters have been practicing flying at WWT Slimbridge where 93 cranes were hand-reared in captivity and then released into the wild on the Somerset levels as part of the Great Crane Project. Since their release, the birds have spread out across the South West and five breeding pairs of cranes have made the reserve in Gloucestershire their home.
Experts were thrilled to discover that local crane pairs have been rearing their young out on the Severn Estuary site, where wardens have been creating suitable areas to encourage them to breed.
Reserve Manager at Slimbridge Dave Paynter said:
"We're extremely pleased that our efforts have paid off.
"It's been quite a spectacle watching Bart and Ruby's two young cranes practising their flying skills out on South Lake. Sherbert and Oakie's chick has also successfully fledged.
"Now that the young birds can fly, they're less vulnerable to natural predators. With recent reports implying cranes are here to stay in the UK, this is another boost to the future of our growing UK population."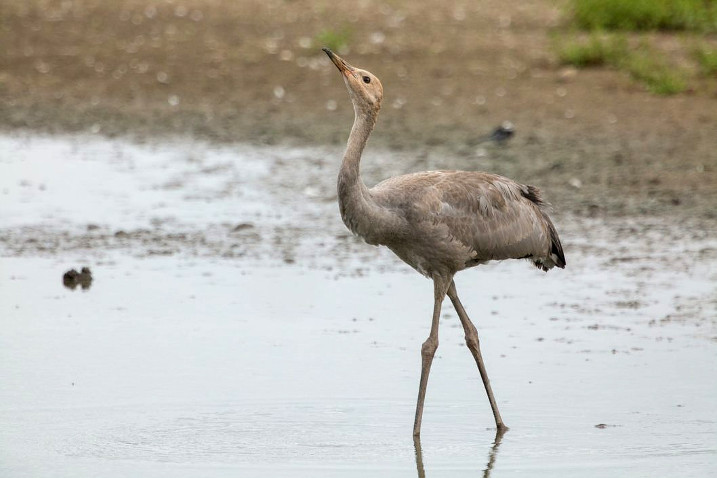 The UK's tallest bird, cranes were widespread across the country up until the early 17th Century but were driven to extinction by loss of wetlands and hunting.
Now the birds are successfully breeding again in the South West thanks to this initiative. A total of 21 pairs nested this summer– a bumper year for the project.
Damon Bridge, Conservation Officer, RSPB said;
"It is incredible to see birds we've hand reared and released in the early years through the project now rearing chicks of their own and doing it all themselves.
"The number of second generation birds is slowly building. With the six this year (a record for the project) there are now 17 second generation birds in the founding flock – some of which will be breeding themselves next year." 
Visitors to Slimbridge will be able to see the youngsters starting to explore the wider reserve from the hides around the site along with 11 other adult cranes that are currently in residence at the wetland reserve.