Cambodia's wetlands
Cambodian life is all about water. During the wet season the size of Cambodia's central lake, Tonle Sap, swells tenfold to 10,000 square miles - twice the size of Northern Ireland. 46% of the population of Cambodia work on seasonally inundated land. They live on the rice and fish it provides and build their homes on stilts and floats.
The problem
But large areas of wetland are being destroyed to support Cambodia's fast-growing economy. In just 15 years, half its wetlands have disappeared. A third of the population don't have access to clean water.
This affects wildlife as well as people. The number of sarus cranes in Cambodia has dropped to less than 1,000 individuals.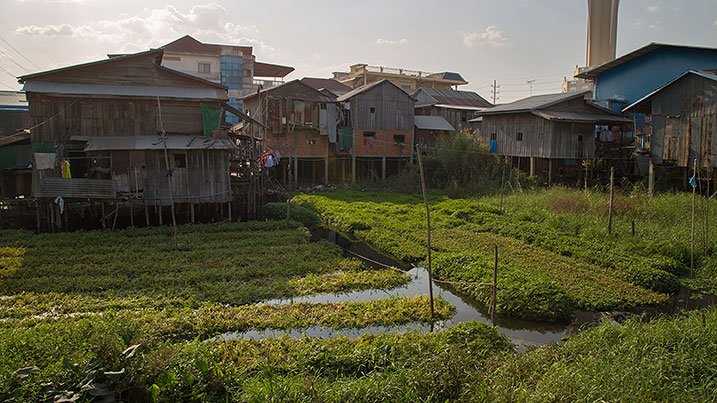 What we are doing
We're supporting communities to create associations to sustainably manage natural resources, improving livelihood security for over 1,500 fishers and wetland plants users. We're helping farmers to grow climate-resilient crops that use less water and don't need harmful pesticides, yet deliver better yields.
Healthier wetlands will help the sarus crane to survive in Cambodia. People love seeing these beautiful animals so we're helping to set up sustainable wildlife tourism to benefit local people directly.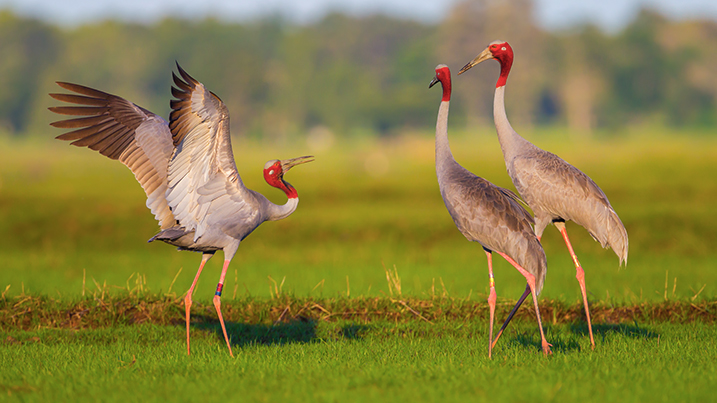 Achievements
Although the project is still in the early stages and the establishment of the site alone is an achievement, we've already started to make a big difference to the Cambodian wetland landscape.
We created a community-based Ecotourism Centre at Anlung Pring Protected Landscape, attracting hundreds of tourists and generating thousands of dollars for local people and wetland conservation.
We wrote a guidance plan for the sustainable management of Cambodia's freshwater wetlands published for wetland stakeholders in the region.
We delivered curriculum-linked environmental education schemes to over 2,500 local school children.
We supported environmentally sensitive management practices to improve livelihood security for over 2,000 farmers, fishers and harvesters of other natural resources.