Book your ticket to a great day out
As a member of Unison we're delighted to offer you a 15% admission discount* to any of our nine WWT Wetland Centres across the UK.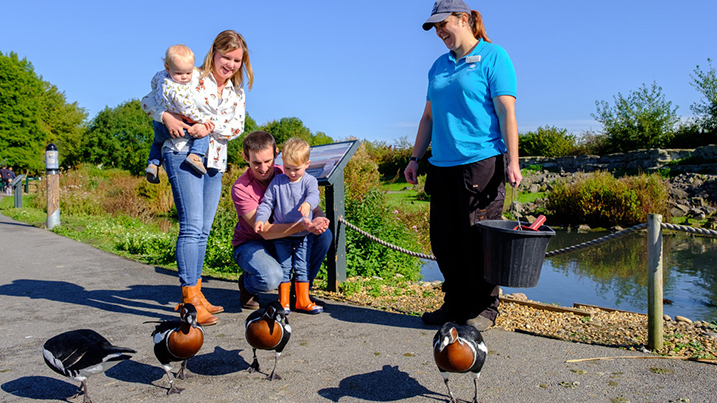 Our centres offer a whole new world of award-winning discovery. You can get nose to beak with amazing wildlife, such as otters, storks and flamingos, take exciting boat safaris through reeds, hand feed exotic birds and see some of the world's most dramatic and rare birds all in one place. Find your nearest wetland centre.
Added to this are exhilarating adventure playgrounds, daily talks, waterside cafes and shops with unique gifts.
Please enter your discount code UNISON15 at checkout to receive the Unison admission discount
Please select the centre you'll be visiting, then click 'Admissions' to go through to ticket selection. On the following page you'll be asked for your discount code.
*10% online discount plus additional 5% discount
Terms and Conditions
WWT's standard Entry Terms and Conditions will apply to all entry discount offers
Offer does not apply to purchase of tickets at centres, tickets must be purchased online
Tickets purchased are for general admission and do not include entry to events with an additional charge
Offer valid only between 17 May 2019 – 3 September 2019
The discount will only apply once and cannot be used in conjunction with any other offers, including the standard online payment discount.
Only one discounted ticket may be used per person.
WWT reserves the right to withdraw, amend or replace the offer without prior notice.
All WWT Wetland Centres are fully accessible.
By visiting our centres you will help support us in conserving, restoring and creating wetlands, saving wetland wildlife and inspiring everyone to enjoy and care for wetlands in the UK and across the globe.