Many visitors know about our fabulous, friendly collection of rare or endangered waterbirds, but Llanelli Wetland Centre is a tale of two halves.
In addition to our collection areas, we have a whole other world of breathtaking wetland beauty and incredible wildlife for you to discover on our reserve.
A 456-acre mosaic of lakes, scrapes, pools, reedbeds, streams, lagoons and salt marshes form our wild side. These precious habitats make our site a refuge for many species of wetland wildlife. From rare wild orchids, insects, amphibians and other animals to thousands of migratory birds who visit us seasonally every year.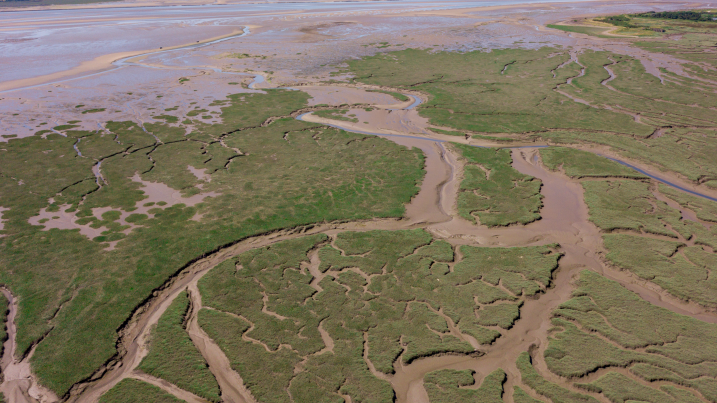 Every creature or native species that calls our reserve its home is a wetland superstar.
Our location couldn't be better. We're on the north shore of the Burry Inlet, an area regarded as the most important estuary for waders and wildfowl in all of Wales. It's one of the main flyways for migratory birds, with numbers peaking at more than 50,000 in winter.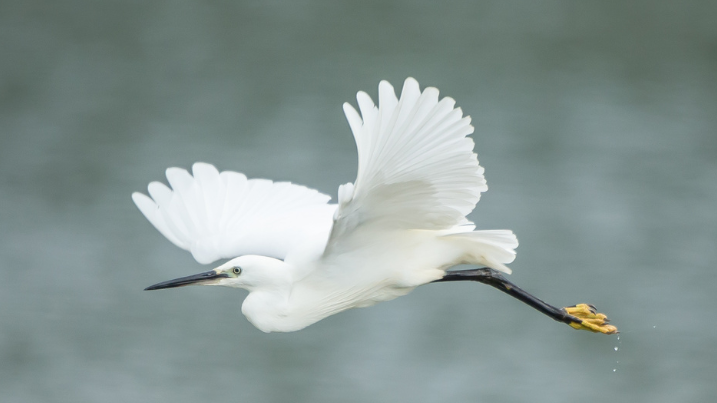 Egret and spoonbill used to be a scarce sight in South Wales back when we opened in 1991. Today we have egrets out on the saltmarsh all year long.
Sometimes cattle egret and great white egret are present amongst the little egrets, and it's a beautiful sight to behold the different sizes standing together.
We're also blessed with the presence of charismatic wintering spoonbill, with an incredible 11 visible last winter. They currently leave our site in summer to breed, so let's hope they start breeding here soon!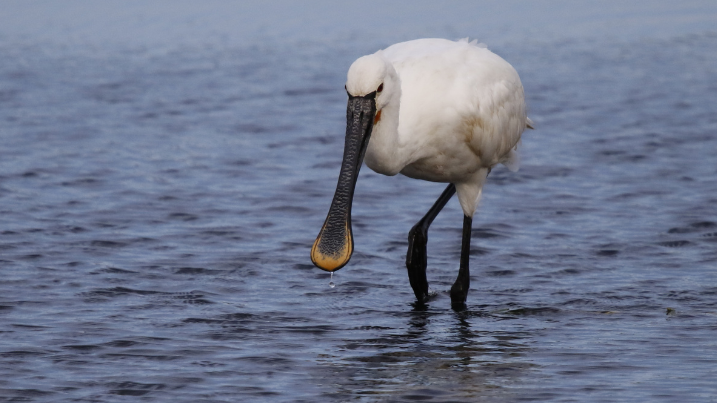 Read more about how WWT Llanelli started
Millennium Wetlands
The Millennium Wetlands part of the reserve was officially opened in 2000; 80 hectares of former agricultural land were restored to their former glory. Exhausted, depleted land returned to deep freshwater lakes teeming with fish, shallow scrapes, reedbeds and willow carrs – all carefully created to attract a diverse range of vulnerable birds and other wildlife.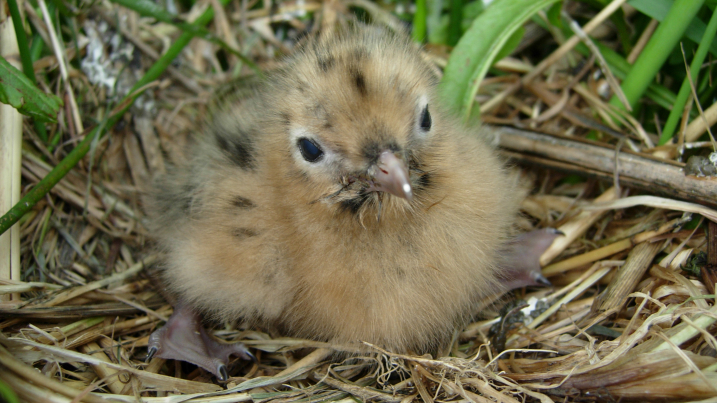 The Llanelli reserve is home to the only colony of black-headed gulls in South Wales. Watching closely from the Peter Scott Hide in spring and summer, you can see their beautiful mottled chicks, well-hidden against the rocks and vegetation. Look out for a few nesting Mediterranean gulls among them.
Our reserve was the first location in Wales to see a Mediterranean gull chick successfully fledge, and we're excited to see numbers slowly increasing on our patch.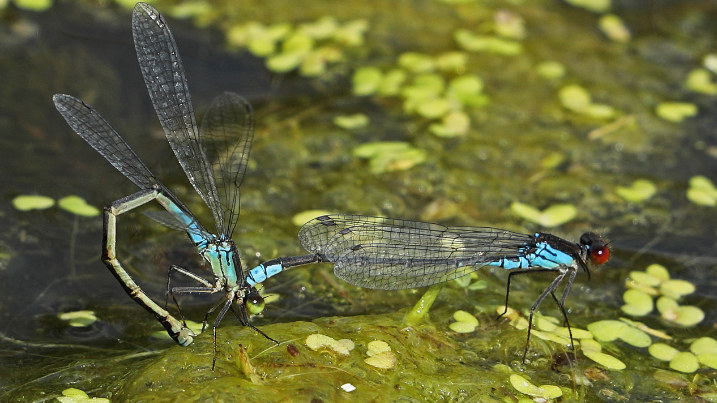 Several scarce moths have been recorded, such as the scarlet tiger and rosy wave moth. Summer visitors can see 20 or more species of dragonfly and damselfly, including the small red-eyed damselfly.
Water Vole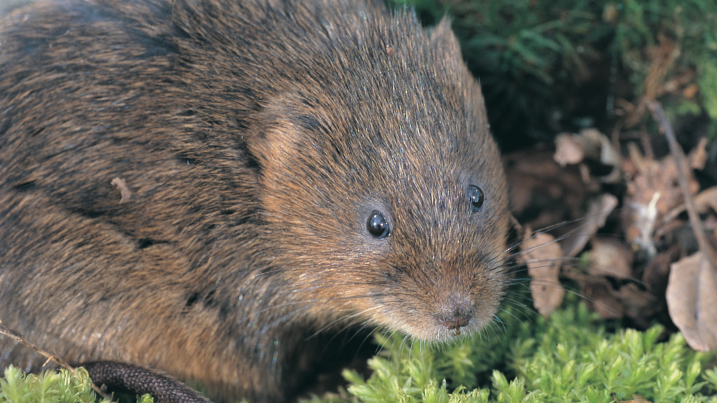 The UK's most rapidly declining mammal, the water vole, has been lost from 94% of the places it was once found.
The Millennium Wetlands is now one of only two National Key Sites for water voles in Wales.
WWT Llanelli is home to a thriving community of water voles. We do everything we can to protect and nurture them by conserving and creating the perfect wetland habitat for these loveable yet threatened mammals.
Lapwing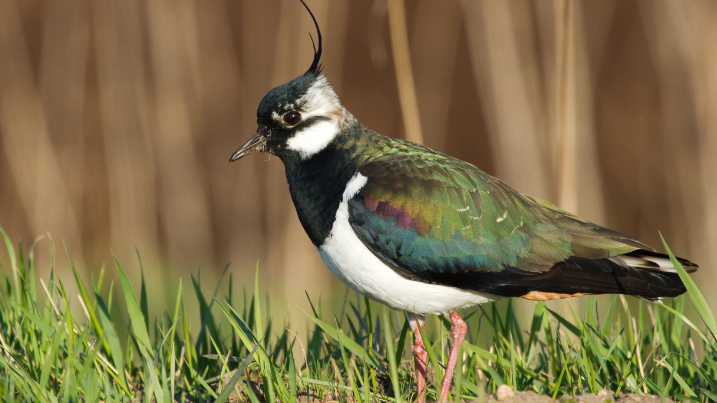 Our nature reserve here in Llanelli is one of only two locations in Carmarthenshire known to host breeding pairs of these elegant red-listed birds.
We continue to work hard to make the area around Deep Water Lake more appealing to lapwings, clearing vast amounts of scrub and trees on the island to improve sightlines. We also keep the birds supplied with cockleshells to nest on and aid with camouflage.
Otters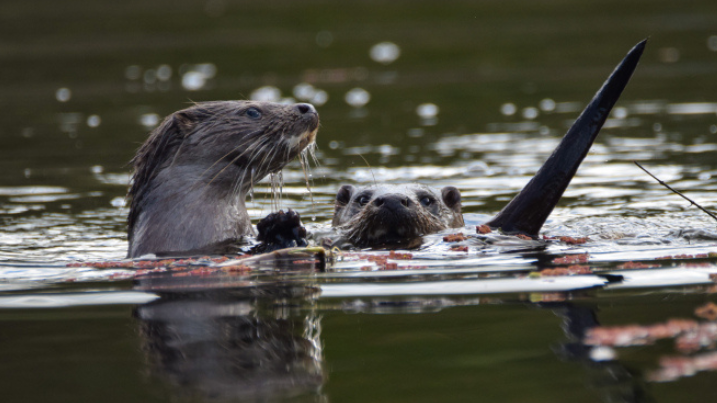 Wild otters have become a regular yet still elusive sight throughout the Millennium Wetlands since they discovered our plentiful fish supply and clean waterways.
Spend some time in the hides around Deep Water Lake for your best chance to spot these incredibly entertaining animals playing together or hunting for fish.
Who, what, where?
The lagoons nearest to the estuary are where birds gather in the greatest abundance. Regulars include black-tailed godwit, greenshank, little egret, curlew, pintail, shelduck, shoveler, snipe and teal.
As otters and herons have discovered, fish are plentiful in the deep-water lake. The banks contain several burrows used by water voles, and the islands provide nesting sites for lapwing.
Kingfishers breed in the Millennium Wetlands and can be seen fishing for their chicks in front of hides, including the steel, Peter Scott, and Michael Powell hides.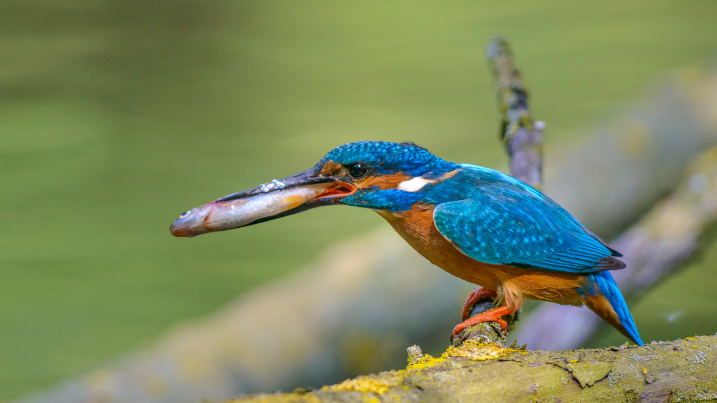 The wonderful woodland growing near Deep Water Lake provides the perfect home for songbirds. Listen closely to see how many different species you can hear, and watch for beautiful woodpeckers.
When the wildflower blooms are spent, we allow some wet meadows to flood in autumn. The seeds from the plants fall into the water creating a valuable floating source of food for the hungry migrant waterbirds arriving for winter. In spring, we drain the land to create nesting sites, and the plants start to grow back.
Don't overlook the ditches, either! They provide essential highways for otters to travel along. Look for spraints, tracks and well-trodden paths as you explore.
The ditches also provide sanctuary for water voles which live in the banks and feast upon the lush vegetation.
Don't miss
Black-tailed godwits - our resident flock can be viewed year round
Marsh marigolds - a burst of early colour in spring, these stunning ancient flowers can be seen thriving across the wetlands
Dragons and damselflies - summer sees over 20 species take to the wing
Little egrets and great white egrets - look out for them on the saltmarsh and around the lagoon
Summer migrant warblers sing from the reeds en masse in spring, with lesser whitethroat, sedge warbler, grasshopper warbler, reed warbler, willow warbler, and Cetti's warbler all adding to the territorial sing-off happening across the reserve
Hundreds of southern marsh orchids pop up across the reserve in summer – look for striking pyramidal and tiny bee orchids too
Butterflies put on a dazzling display during warmer months, with species like red admiral, speckled wood, peacock and small tortoiseshell making it through to sunny autumn days
Bittern - sightings of this rare bird in winter are becoming more frequent
Winter wildfowl, including wigeon, teal, pintail and goldeneye
Become a WWT member for as little as £4.25 a month and visit as much as you like for free, all year long.
---