Canoes and bikes are available to hire daily throughout the school summer holidays (12pm - 4pm).
As a charity we have limited resources so we have introduced small charges for these activities to cover the cost of maintaining equipment and adequate staffing.
Please pay at admissions when you arrive and keep the tickets you receive safe for presentation at the hire stations.
Please carefully read through all of the important information below for full details and terms and conditions.

Canoe Safari
12pm – 4.00pm (last canoe out at 4.00pm, to be returned by 4.30pm).
Paddle your way round reed-lined looping bends to get closer to amazing wetland wildlife than ever before with our incredible Canoe Safari (£5 per canoe). Look out for kingfishers, dragonflies, water voles, and much more! Who will you spot?
No previous experience required; suitable for complete novices or the more experienced canoeist. Full instruction given. Buoyancy aids are provided and must be worn at all times.

Canoeing does require some degree of physical effort and visitors paddle their own canoes, i.e. they are not accompanied by staff.
The Canoe Safari is considered a safe water environment: it is an enclosed, inland waterway and there are no tides or currents to contend with. The maximum depth is no more than three feet but the bottom is muddy. Full safety cover provided.
We use traditional Canadian Canoes which usually accommodate two adults or an adult and a child.
Sorry but children under 5 years of age are not allowed in the canoes for safety reasons.
Children between the ages of 5 – 17 years of age must be accompanied by an adult at all times.
An additional child (aged between 5 and 9 years old) can also be accommodated, sitting on a canvas hammock seat suspended in the middle of the canoe.
Regrettably we cannot allow solo canoeists, i.e. there must be two people in each canoe.
Adverse Weather
If the weather is windy the canoe safari may be closed for safety reasons. Even though it may not appear windy up at the centre, the location of the Canoe Safari means it can be quite exposed to wind, especially south westerly. Please check our website and Facebook page on the day you intend to visit to ensure you are not disappointed.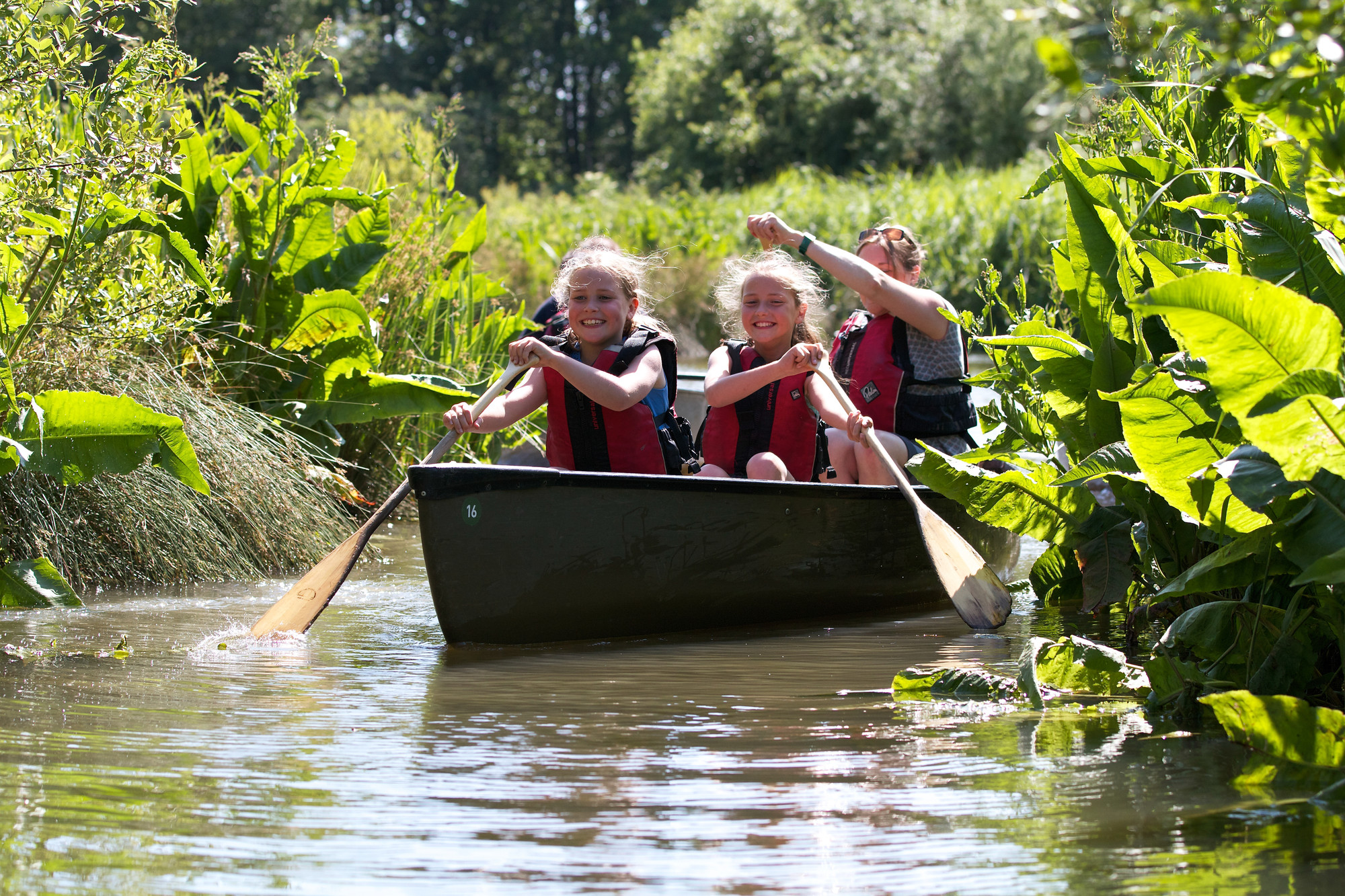 Bikes
12pm – 4.00pm (last bike must be returned by 4.30pm).
Jump on a bike, wind your way through the glorious reserve and keep your eyes peeled for all kinds of seasonal highlights (£2 per bike).
The bike shed is located outside the Discovery Centre, near the Pond Zone.

All children must be accompanied by an adult at all times.
Bikes cannot be booked in advance and are issued on a first come first served basis. Bikes can be taken for duration of approximately 45 minutes and must be returned by the agreed time. For security reasons please do not leave your bikes unattended at any time.
We regret but only bikes issued by WWT can be used on the trails (unless you need to bring in a child's bike with stabilisers which we don't provide).

Safety helmets MUST be worn by all cyclists at ALL times. Helmets are provided or you can use your own. Cyclists must wear suitable footwear, e.g. trainers. For safety reasons flip-flops or slip on footwear is not considered suitable footwear and are not permitted.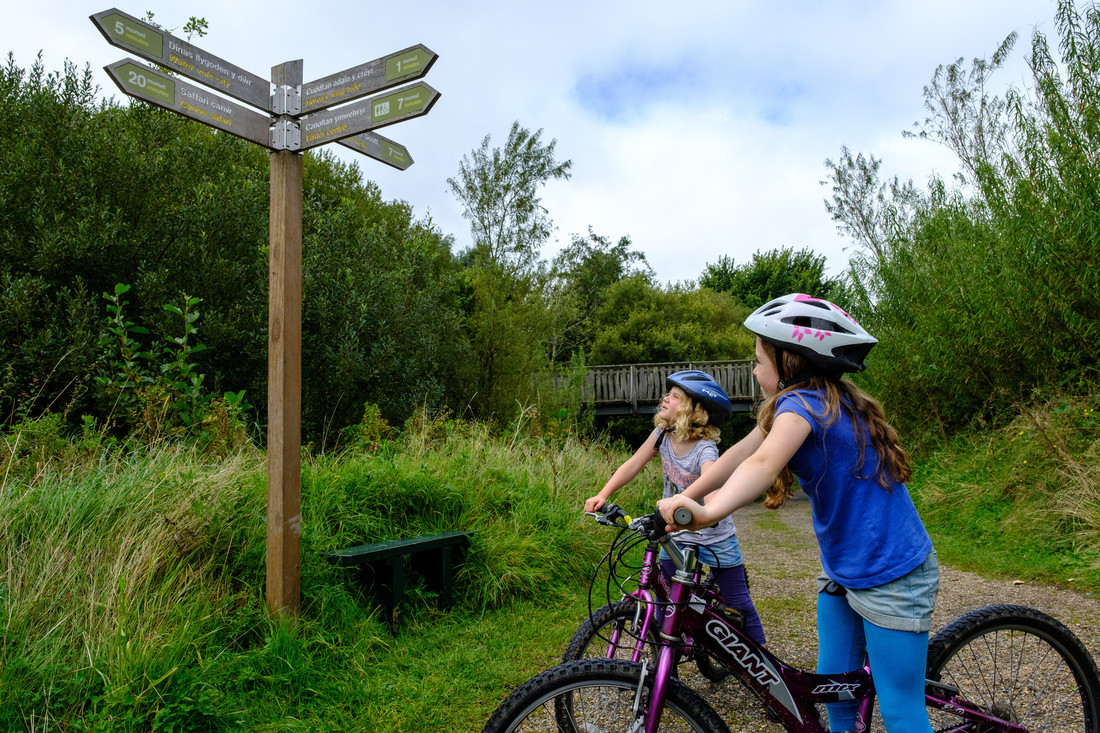 Terms & Conditions
Canoes and bikes cannot be booked in advance and are issued on a first come first served basis.
Cost of admission to the centre is not included in the hire price.
Due to the limited number of bikes, and their popularity with visitors, we regret that we cannot allow bikes to be used as transport to and from the canoe safari. Thank you for your understanding and cooperation.