Our RBC Rain Garden caused a stir when it appeared as the Wild Garden at the RHS Chelsea Flower Show several years ago and was awarded a silver gilt award.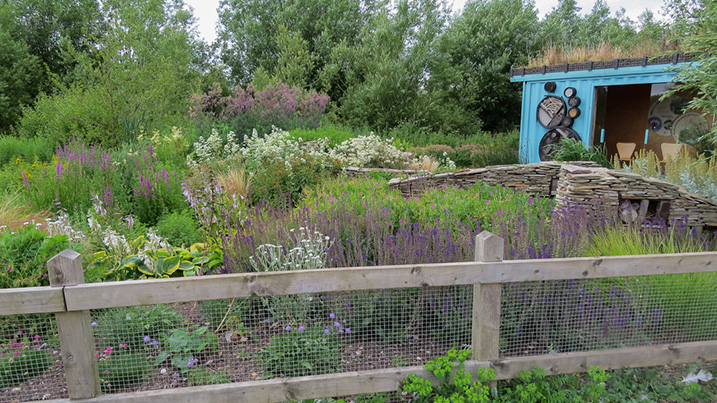 This incredible showgarden captures every drop of rain which falls upon it and uses it to water itself. The garden was rebuilt piece by piece at Slimbridge Wetland Centre so that it could be a permanent attraction showing our visitors that a practical and sustainable garden can also be an extremely attractive one!
The garden was designed by award-winning designer Dr Nigel Dunnett to cope with periods of deluge or drought. The UK's gardeners are having to adapt to more extreme weather as the effects of climate change take hold.
By mimicking some of the natural processes of wetlands, the RBC Rain Garden uses every drop of rain which falls upon it to service its planting beds and ponds.
It features a building formed from a recycled shipping container that has a living roof, which slowly releases water to the garden throughout the day.
RBC (Royal Bank of Canada) has donated the show garden to WWT Slimbridge as part of the RBC Blue Water Project, a wide-ranging, 10-year global commitment to help protect the world's fresh water resources.
Please spend some time relaxing in our garden and look for features to copy when you go home. We have a team of volunteers who you may see working in the garden so please chat to them or ask for any advice.