In the Gallery
Clare Shaughnessy

In Clare's work she likes to capture animals at times of solitude. When the animals are totally at ease and there is a gentleness or a vulnerability about them. In these moments, Clare feels that they are sharing something secret and intimate, that they share only with her.
Clare uses oils, acrylics, watercolour or, probably most often, coloured pencil. Whatever the method or medium, they are tools to preserve that moment of extraordinary beauty.
"Once I'm there, I've caught it, then I want to pass it on. I want other people to see what I saw, and to feel what I felt. My job, as I see it, is to create an emotion."
Born on Wirral in 1963, Clare status in the top tier of the wildlife art genre is long-established. She is in heavy demand from galleries wanting to show her work. A regular at the national exhibition of wildlife art, Clare has been three times nominated for wildlife artist of the year. Her work appears in collections both at home and internationally.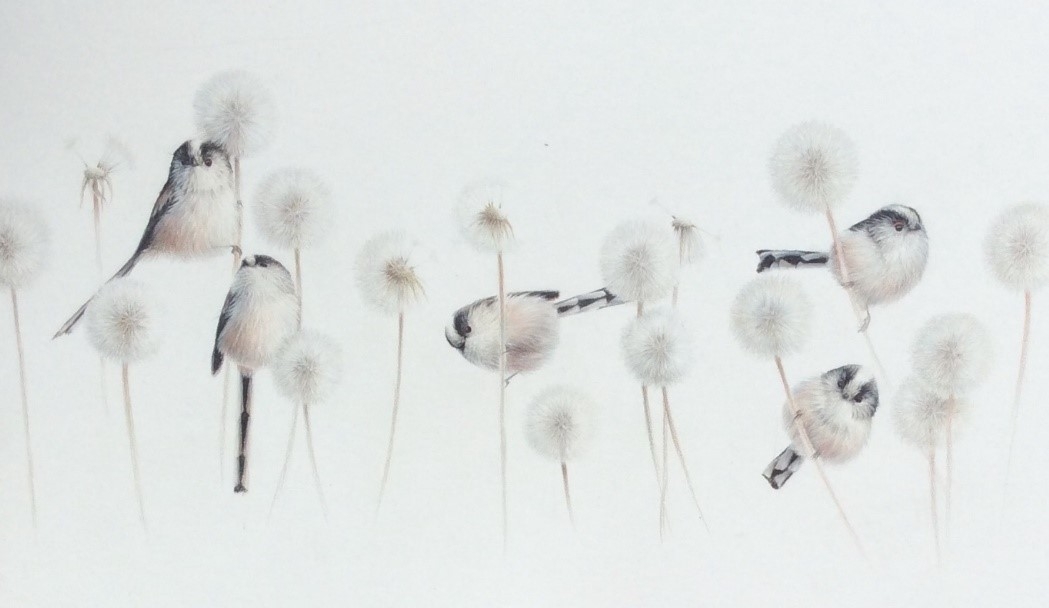 Jenny Tuxford
Retired teacher, Jenny Tuxford, has always loved drawing and painting.
In the past, Jenny has concentrated on drawing and colouring the beautiful buildings in Rye, Sussex, and sold them in the galleries there.
Later, Jenny turned to flower paintings and exhibited them in The Oxmarket Gallery, Chichester, and The Little Art Gallery in Wittering.
Jenny is a member of WWT and has spent many happy times here at Slimbridge and at Arundel enjoying watching the antics of the birds. Painting them, in their habitats, is a real pleasure of Jenny's.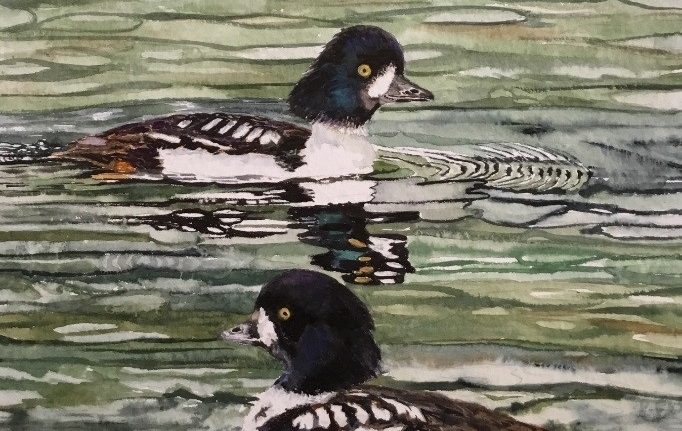 Alison Vickery
Alison Vickery is an artist whose work is infused with colour and light; she has a passion for drawing and mark making and is inspired by the beautiful World around us. She works in a wide range of media creating lively pieces that capture the essence of her subject. All Alison's work starts with a response to her subject usually in one of her many sketch books.
Alison studied graphic design and illustration in London in the 80's followed by a successful career in design and design management before going freelance to return to her passion for drawing and painting. Her work sells Worldwide both as originals and published on a range of products. She has worked on various prestigious commissions including a recent exclusive range for The National Trust.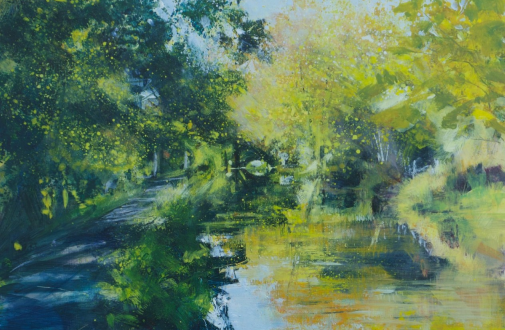 On the plinths
Russell Coates (on display until 26th April)
Russell makes underglaze blue enamelled porcelain using the techniques of Kutani Ware which he studied in Japan. Russell plans his designs in a sketchbook. Having made and biscuit fired the pot, he starts the decoration freehand in pencil and often finish the design with a tissue paper and charcoal pattern transfer system. Russell combines images of animal, birds and sea creatures with geometric motifs. These are then painted in underglaze blue, glazed and fired to 1285 degrees C. The design is completed with enamels and sometimes gold, and fired for a third time to 850 degrees C.
Russell has various sea creature designs with dolphins, a coral reef, walrus, whales and northern oceans. He also does a variety of bird designs, deer in forest and desert animal scenes. There are ecological, mythological and habitat themes to his work and aims for a fresh folk art feeling.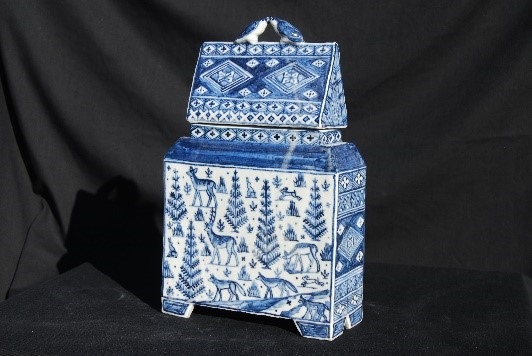 A Blackbird Sang
Genny and Tony's art and design aims to re-connect people with the natural environment, raise consciousness and celebrate the wildlife around us. They're inspired both by the natural world and words written about it. Nature is already beautiful enough so they like to represent it as close to real-life as possible.
Genny works with local Oxfordshire conservation groups including the Wychwood Project, managing landscape for wild flowers, feeding and monitoring farmland birds and other wildlife, scything calcareous grassland. She draws, paints, and linocuts the wildlife she sees when scything, walking or managing local resources.
Tony works as an Artist and Designer. He created the major brand extension project for Penguin Books. Tony has exhibited at leading design shows worldwide. Tony exhibits new work regularly in the UK with ArtMoreLovely during Oxford Artweeks, at select galleries, and events throughout the year. He was Artist in Residence at the Oxford University Hospitals 2014-2016.