In the Gallery
LA Mosaics by Lizzie Tucker
Lizzie is a self-taught mosaic artist and has been making mosaics for the last 15 years. She mainly draws her inspiration from the local countryside but occasionally more exotic influences creep in. A favourite subject is native birds although she has recently been experimenting with mosaics of mammals. She works predominantly with glass and strives to create flowing mosaics, which is challenging due to the static and fixed nature of glass. Her mosaic process begins with a rough sketch, and then she uses large sheets of stained glass and cuts each piece to shape by hand. It's an organic process and often changes as it progresses, with no defined structure and can take weeks. Grouting is the final stage of the process – the colour chosen is crucial and will either bring the whole piece together or break it apart. She has exhibited at every North Somerset Arts Week since 2007 and has sold work internationally through ETSY since 2008.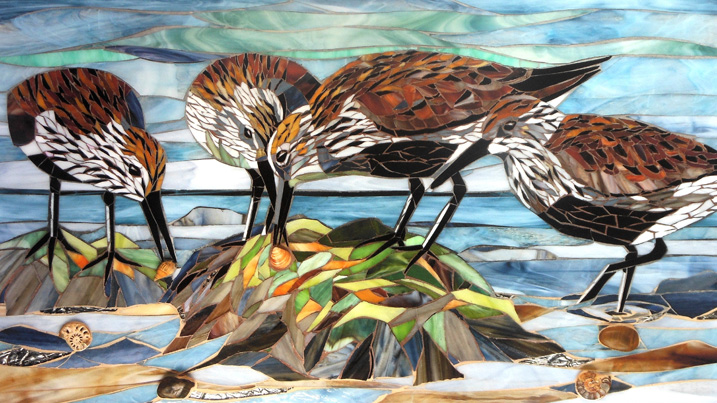 Tony Mills

Having retired from his Scientific Research post in 2011 Tony turned his hobby of nature and landscape photography into his full-time passion. Tony's photography is self-taught and he has always strived to produce work that is a little different, inventing original darkroom printing techniques; photomontaging to show action or behaviour in birds; or image processing to enhance patterns and textures in plant studies. With his latest work he combines digital giclée prints with pen&ink, charcoal and/or pastel work to produce a unique mixed media photoart style. Some of these original works are produced as canvas prints. With this work Tony still concentrates on his love of Nature.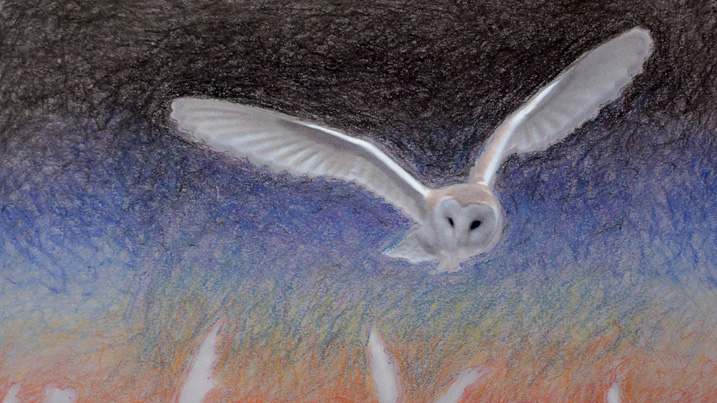 Marie-Therese King
Marie Therese King is based in Malvern, Worcestershire and has been trading since 2007. She has a foundation in graphic design with a degree from Norths Staffordshire Poly in Multi-Disciplinary design. Her main discipline is Batik, the ancient Indonesian art form of layering melted wax and water based dyes on cotton to create delicate and exquisite designs. Marie's art cabin is situated in the grounds of Caves Folly Organic plant Nursery which provides a great deal of inspiration for her work. She is constantly drawing and observing what is around her and regularly walks in the AONB Malvern Hills. Marie also has a love of the coast and birds that visit; Puffins, Gannets, Oystercatcher, Terns, Curlews and Sandpipers.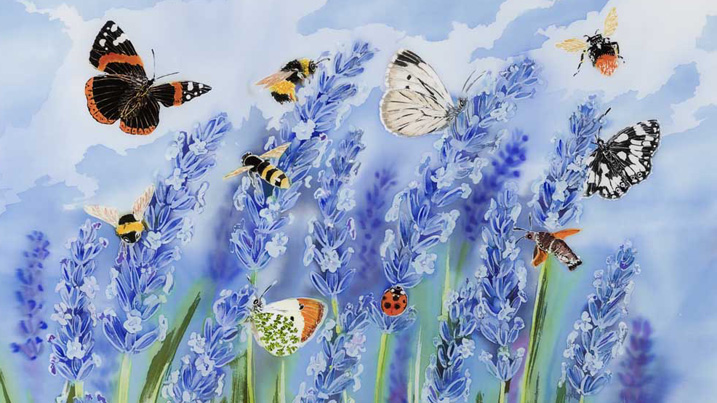 In the Plinths
Alice Darkling

Alice lives in the pretty town of Stamford in Lincolnshire, and works in her garden studio - usually accompanied by her best friend, Luna the cat. She has a BA (Hons) in Fine Art nd will shortly be pursuing a Masters degree in Children's Book Illustration. Alice has always held a deep love and respect for animals, wildlife and nature, and since childhood has been obsessively painting, drawing and creating things. The nesting dolls are a happy mix of all these passions! As with traditional Russian nesting dolls, each of the larger dolls opens up to fit the smaller dolls inside - except for the smallest, which is a solid piece. The blank dolls are sourced from a wood turner in Russia (created from beautiful soft linden/lime wood) and Alice transforms them into various creatures using artists' quality acrylic paint, along with matt varnish for protection. For the tiniest dolls, she uses a very, very tiny paintbrush!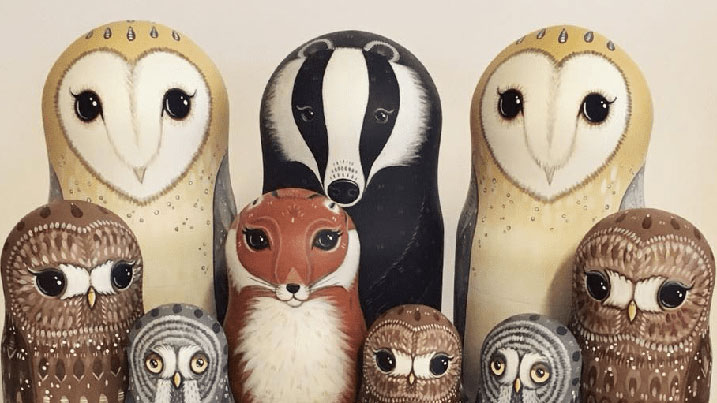 Terms & Conditions
Part of normal entry admission and free to members.