Join us from late October to get a closer look at some of the swans and ducks that spend their winter at Welney.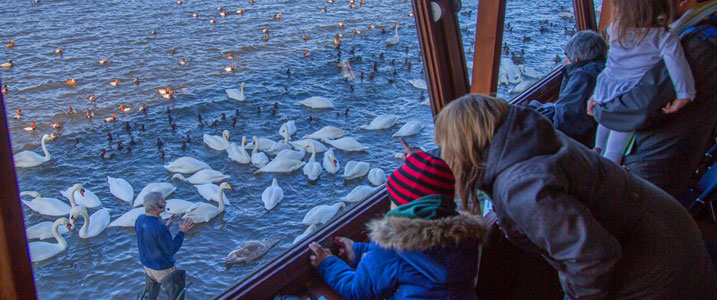 Find out about our winter visitors from the live commentary that accompanies the feed. Enjoy watching the birds from the comfort of the centrally heated hide and get the chance to ask questions.
Don't miss the flight in each day at dusk, when the swan return from the fields they have been feeding in during the day.
Please click on the links below for details on the different feed times:
12pm swan feeds (Daily from Boxing Day, Tues 26 December)
Please note: We advise arriving at the centre 30 minutes prior to the swan feed you want to enjoy.
Booking is required for groups of 12 or more people