Planning a visit this October?  Fantastic wildlife spectacles await on the reserve as our wintering swans and ducks return, the autumnal highlight of cranes gathering to forage and the last of the summer's dragonflies still on the wing.  With all this excitement, you should make a day of it and join us for lunch in the Wigeon Cafe to give you the fuel you need to keep exploring.
[caption id="attachment_82528" align="alignnone" width="717"]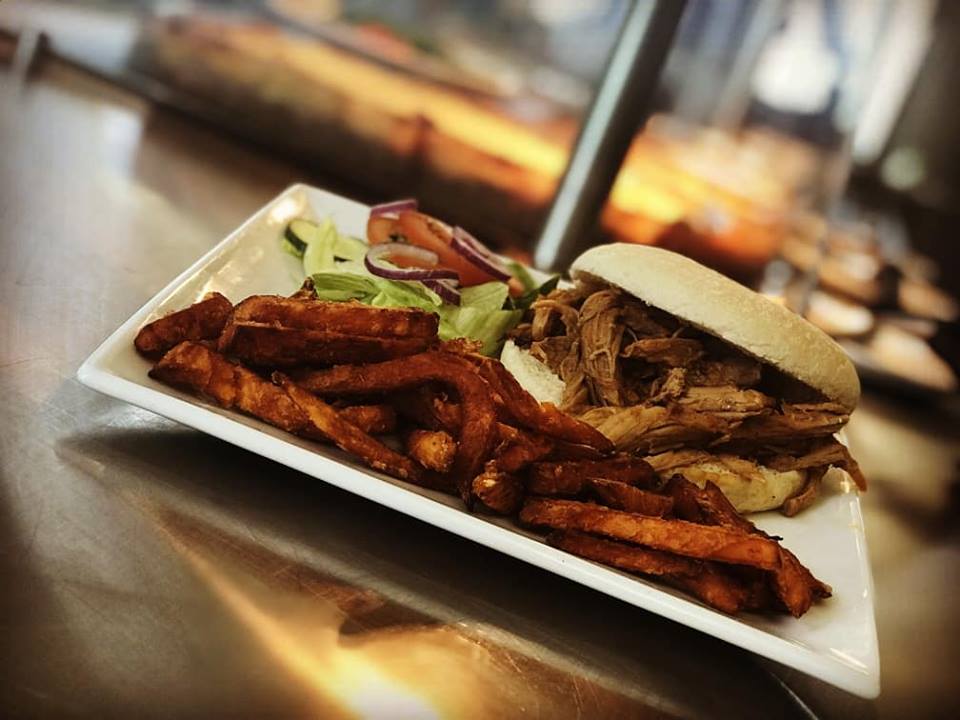 BBQ pulled pork lunch    .[/caption]
Lunch is served 12-2.30pm daily, with sandwiches, paninis and kids lunches also available.
Here's what you can enjoy as hot specials this month (all £8.95 each):
1 - 7 October
Beef Chilli with Jacket Potato served with cheese and a small side salad
Macaroni Cheese served with a side salad
Bean & Vegetable Cassoulet with G/F Herb Dumplings
8 - 14 October
Beef Stew with a Large Yorkshire Pudding and a side of vegetables
Cauliflower & Broccoli Cheese Bake
Bean & Vegetable Cassoulet with G/F Herb Dumplings
15 - 21 October
BBQ Pulled Pork Bap with Sweet Potato Fries
Gnocchi with Basil Pesto
Bean & Vegetable Cassoulet with G/F Herb Dumplings
22 - 29 October
Sausage and Mash with Onion Gravy
Chicken and Mushroom Puff Pie
Bean & Vegetable Cassoulet with G/F Herb Dumplings
30 October - 4 November
Cottage Pie with a side of vegetables
Sausage Roll with chips and beans
Bean & Vegetable Cassoulet with G/F Herb Dumplings