If you have visited Steart Marshes lately you may have noticed some extra muddy staff and volunteers around the wetland walkway? All in a good cause of course - we are building a cob roundhouse near the kingfisher bridge (the long bridge on the way to Quantock Hides).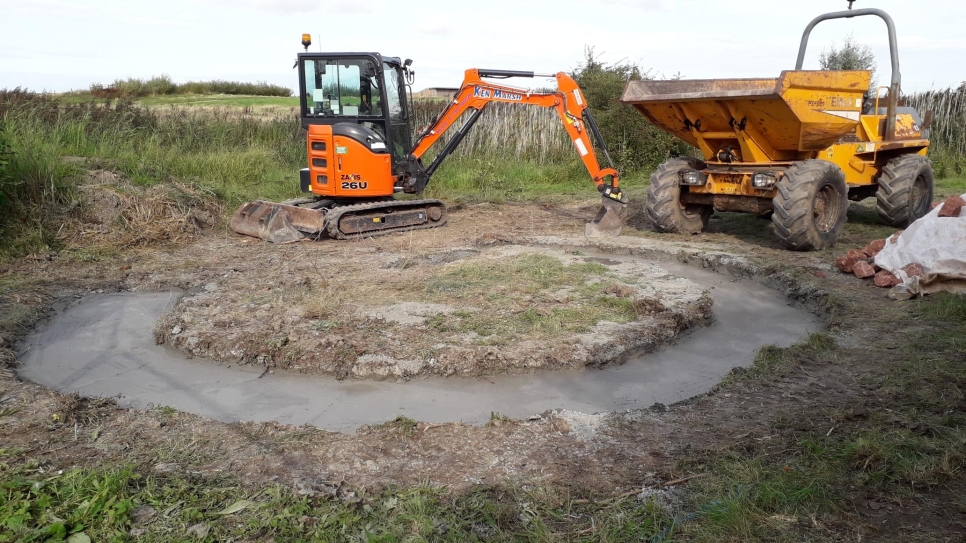 Contractors came in to lay the foundations in September and we are now using traditional methods to construct the walls.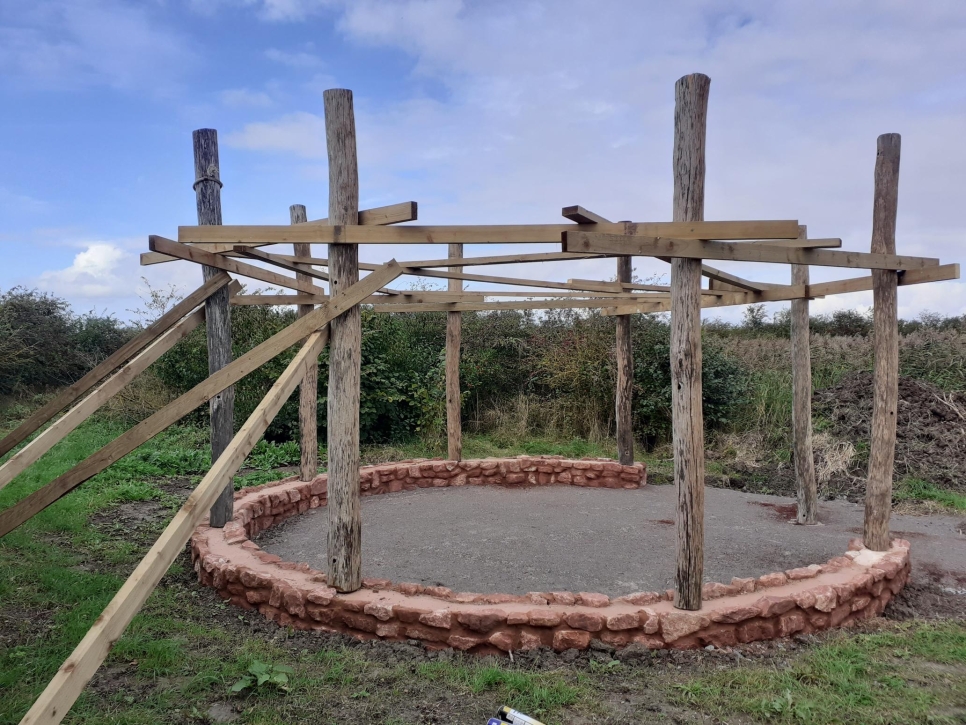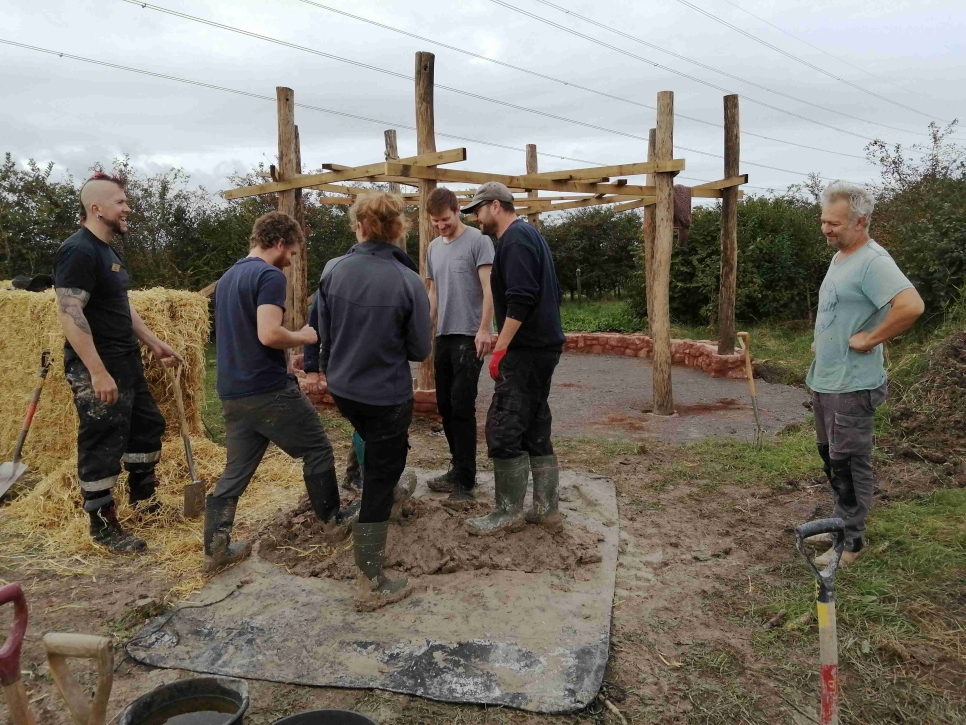 A mix of clay, stone and straw are combined through heavy mixing and a great deal of treading, stamping, jumping.. and to be quite honest, some pretty convincing dance moves too!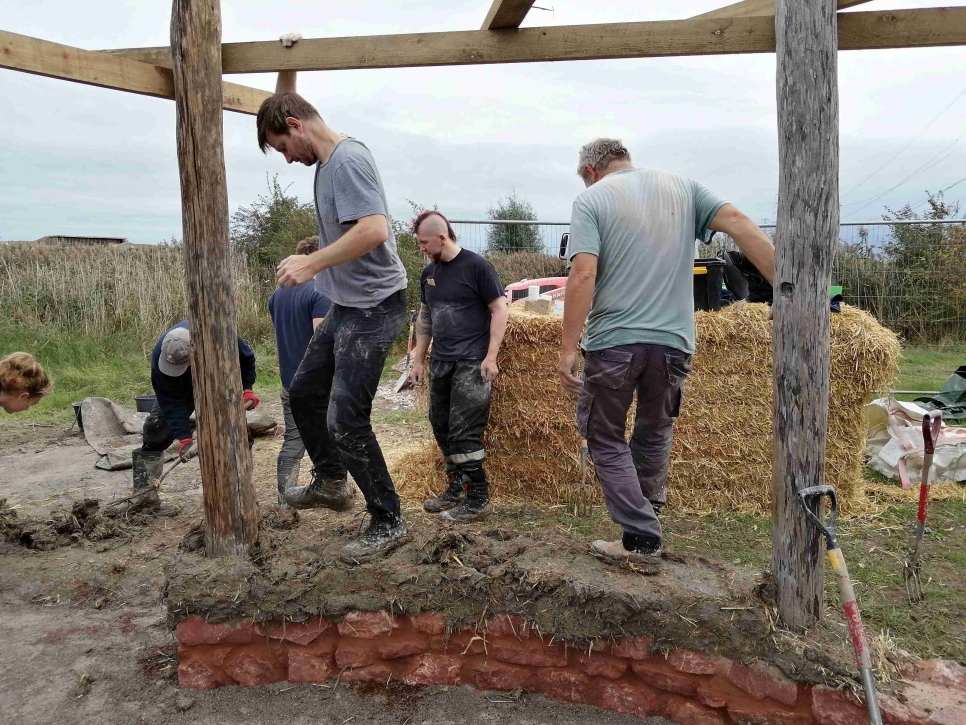 This is then laid onto the walls and further stamped down to create the necessary strength. A roof will be built once the desired height has been reached - but we have a way to go before we get to that stage!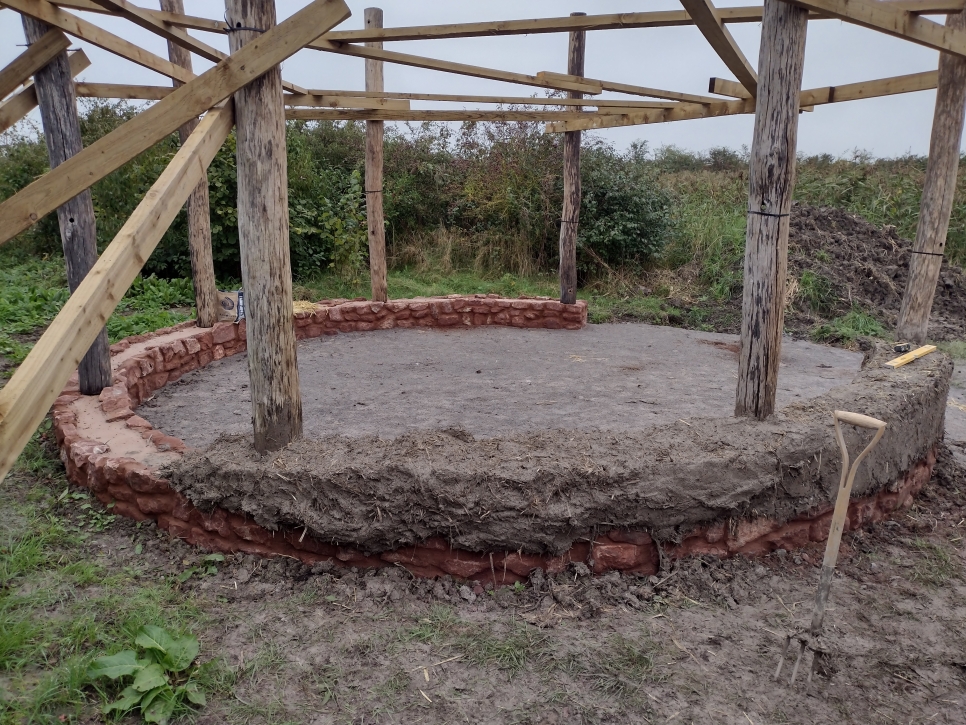 It will be a long and slow process until the roundhouse is finished, but the end product will be a true community project and a community asset. Our aim is to get as many people involved in the build a possible to help create a sense of connection and ownership, not only with the roundhouse, but ultimately with Steart Marshes itself.
Initially, a small group of staff and volunteers were trained in the traditional cob building methods. They are now passing those skills on to a wide range of participants from the Steart volunteer team, the local community, and interested groups. The benefits to wellbeing are apparent as this is a physical challenge, but also requires group work in a social context... and of course lot of laughs along the way!
The finished building will provide a quiet covered area for sitting, contemplating, enjoying views over the pond and reedbed it overlooks, and for connecting with nature and wildlife. The roundhouse will be bookable for groups and we plan to run activities and events from it in the future.

If you'd like to get involved with the build… and don't mind getting muddy, please drop us an email at info.steart@wwt.org.uk to find out more.
---