Exploring done, your next stop has to be our relaxing lakeside Kingfisher Kitchen for a delicious bite to eat, followed by some retail therapy in our treat-filled shop. Best of all, every penny you spend supports conservation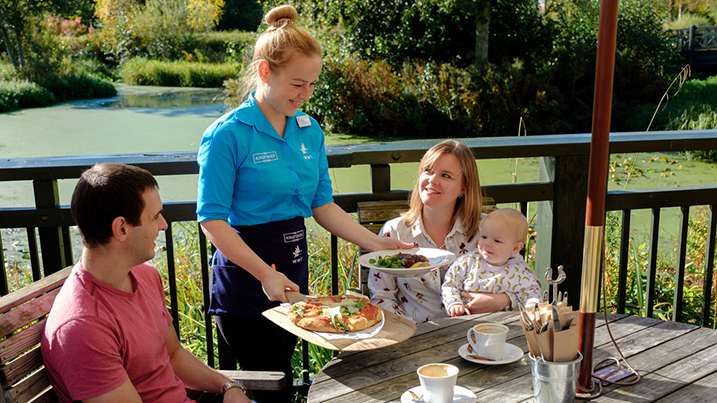 Kingfisher Kitchen and Courtyard Cafés

Our indoor café sparkles with mouth-watering views and heavenly home-cooked hot and cold food to tickle all tastebuds.
Choose from a great selection of hot drinks to warm you up, delicious snacks or a refreshing glass of wine with a hearty main course. This is wholesome refreshment – and we're open all day long.
"We had a lovely walk and then settled outside for our wonderful tea, voted the best scones which is quite something from WI bakers!" Pat, Women's Institute.




WWT gift shop
A wildlife treasure trove
Bursting with luxury gifts, make-and-do toys, sterling souvenirs, as well as the latest wildlife books, garden must-haves, outdoor accessories, and bird care essentials. Plus, every penny you spend in our shop supports our vital conservation work. Open all day long.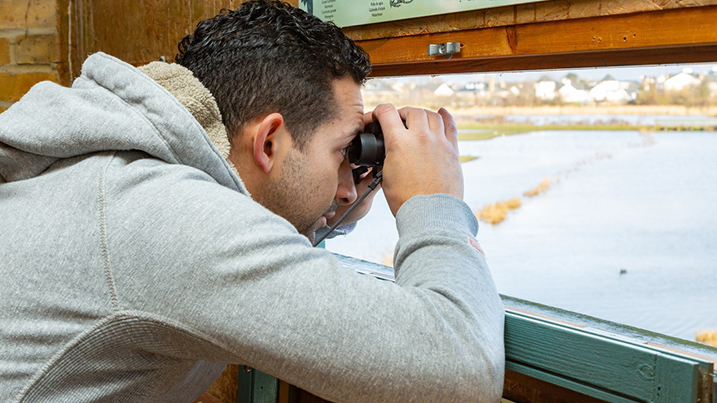 In Focus
Top notch wildlife-watching optics
Get closer to the wildlife with the help of our fabulous In Focus shop and friendly optics team. Come along to try out a range of telescopes and binoculars from leading manufacturers. There's something for all budgets and all levels of experience. Open 7 days a week.