Forget summer, winter is when our wetlands transform into a buzzing bed and breakfast for our migratory birds.
But it's not just our feathered friends that visit us from the arctic. December is also the magical month Santa takes to the skies.
To celebrate this Santa-stic time of year, our wetland parks come alive with arts and crafts workshops, fun competitions, floodlit swan suppers as well as visits from the big man himself.
At our wetlands in Washington, Tyne and Wear, there are daily Christmas lunches throughout December and from the 2nd to Christmas Eve, winter weekend crafts  will be held.
In Welney, floodlit swan suppers run right through to February and Christmas lunches are served between December 9th and 22nd.
Whooper swan at @WWTWelney pic.twitter.com/dPcFTtUDDz

— Andy Johnson (@lynher) November 12, 2017
Fantastic sunrise this morning for doing a #WeBS count at @WWTSteart – and thousands of waders to count pic.twitter.com/lv3IkZ3R13

— Simon Fairweather (@fatboy_is_slim) November 19, 2017
Photographer capturing the Murmation tonight @WWTMartinMere at the end of a superb day with @Benji_Cherry @Fujifilm_UK @SamaraNicholls #XPro2 pic.twitter.com/GeIpQnnuxR

— Nature thru a lens (@Gez_Robinson) November 12, 2017
Over at Martin Mere wetland park in West Lancashire, visitors can sail to Santa Island from December 2nd to the 17th and at WWT London there will be elves workshops, donkey rides, husky sleigh rides and a welly-throwing competition between December 2nd and 3rd as part of Christmas Weekend. On the 20th, guests can visit Santa himself in his cosy grotto.
https://twitter.com/WWTLondon/status/936182123794456577
Winter`s coming, it`s going to get cold – Fieldfare are building up #Penclacwydd @WWTLlanelli @WWTworldwide @Natures_Voice @infocusOptics @BirdWatchingMag @opticronuk @Katie_Maddocks1 @kelseyredmore @ruthwignall pic.twitter.com/7p9rtZGaDk

— russ myners (@RussMyners) November 10, 2017
Visitors can make their very own festive trinkets at WWT Llanelli's natural decorations workshop on December 2nd and 3rd. From the 2nd to the 17th, guests will have a hoot feeding the birds with Santa and on the 10th and 17th of December, robin nest box workshops will be held. At WWT Caerlaverock, shoppers can pick up some nifty gifts at the Christmas fayre, to the distinctive sounds of whooper swans and barnacle geese.
Plenty of Redwings feeding on berries in the Avenues at the moment. Listen out for the high pitched 'seeep' calls at they fly over! pic.twitter.com/egiXwsBfYC

— WWT Caerlaverock (@WWTCaerlaverock) October 21, 2017
Santa is hosting a breakfast at WWT Arundel on the 2nd and 3rd of December and on the 10th, there is woodcarving robin class and a Christmas  wreath workshop on December the 15th and 16th. Between the 9th and 22nd of December at Castle Espie, guests are invited to make snowflakes, meet elves, toast marshmallows while listening to stories and follow Mrs Claus' Christmas trail as part of their annual festivities. Visitors can dine at one of our floodlit swan suppers from December 1st to the 10th at WWT Slimbridge. Santa will also be taking orders from the 16th to the 22nd and from the 20th to the 22nd, Grandma Claus will be making a special appearance.
Simply stunning! Brent geese at @WWTCastleEspie taken by volunteer photographer Jonathan Clark #monochrome #potd pic.twitter.com/do2vamw2a0

— WWT (@WWTworldwide) November 22, 2017
Not a bad sunset despite the drizzle for my first commentated feed of the season #WildWinterIsComing @WWTSlimbridge pic.twitter.com/0a6wX6OwQd

— Scott Petrek (@ScottoftheMarsh) November 7, 2017
Wetlands make a great winter day out for any budding adventurer and our events provide an opportunity for families, birders, photographers and friends to get into the festive spirit, all while getting up close to nature.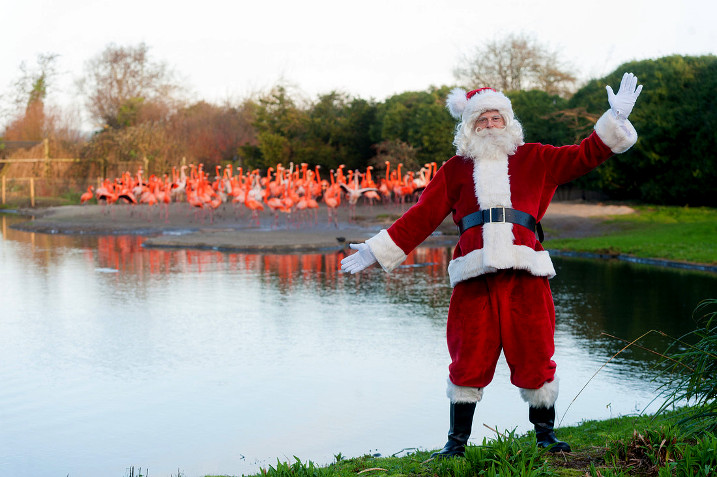 We believe that there is no better gift than the gift of nature, which is why adopting one of our magnificent animals makes the perfect Christmas present. Whether it's a flamboyant flamingo, an outgoing otter or a goofball goose, lucky adopters will receive a toy, information pack and regular updates all while funding our crucial conservation work with these animals.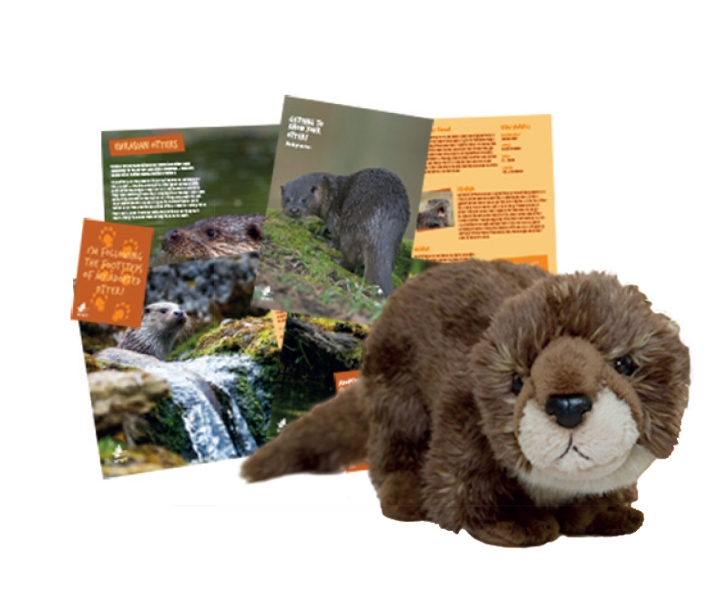 For other wonderful yuletide gift ideas, visit our online shop.
We wish you a very merry Christmas!