As the easterly winds set in and the temperature falls we should see an increase in wildfowl coming out of continental Europe. The other great thing about easterlies at Martin Mere is that the wind won't be blowing through most of the hide windows. Although on saying that don't skimp on the warm clothing!
Yesterday's swan catch proved to be successful with 56 Whooper Swan caught, measured and ringed. On top of that 300+ ducks were also processed including 224 Shelduck. The data obtained on these long term studies is invaluable for the scientific study of these species.
No specific counts of wildfowl in recent days although Pochard numbers have risen to 47 and Tufted Duck to 35. A juvenile Scaup was present on the Mere briefly hanging around with the female Goldeneye. Over 2500 Teal so keep an eye out for the recent Green-winged Teal that was present on the reserve.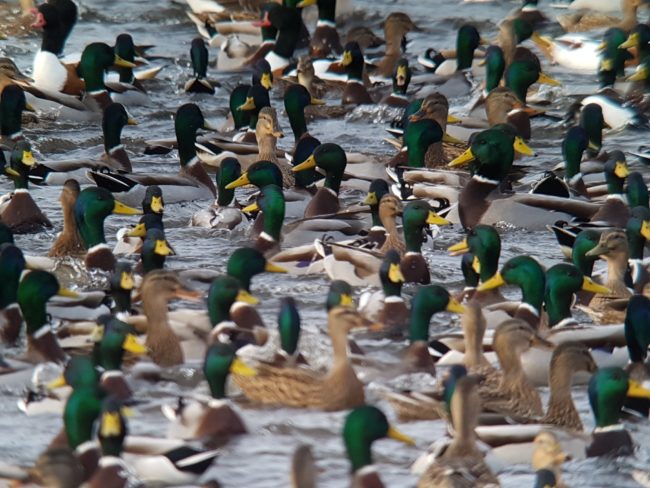 Mallard frenzy!
Waders; 700+ Lapwing, 50+ Ruff, 10+ Snipe, 6 Black-tailed Godwit and a Curlew.
The usual raptors with 4 Buzzard, 2+ Marsh Harrier, juvenile Peregrine, 2 Sparrowhawk and 2 Kestrel.
Other birds included 4 Water Rail calling left of the Harrier Hide.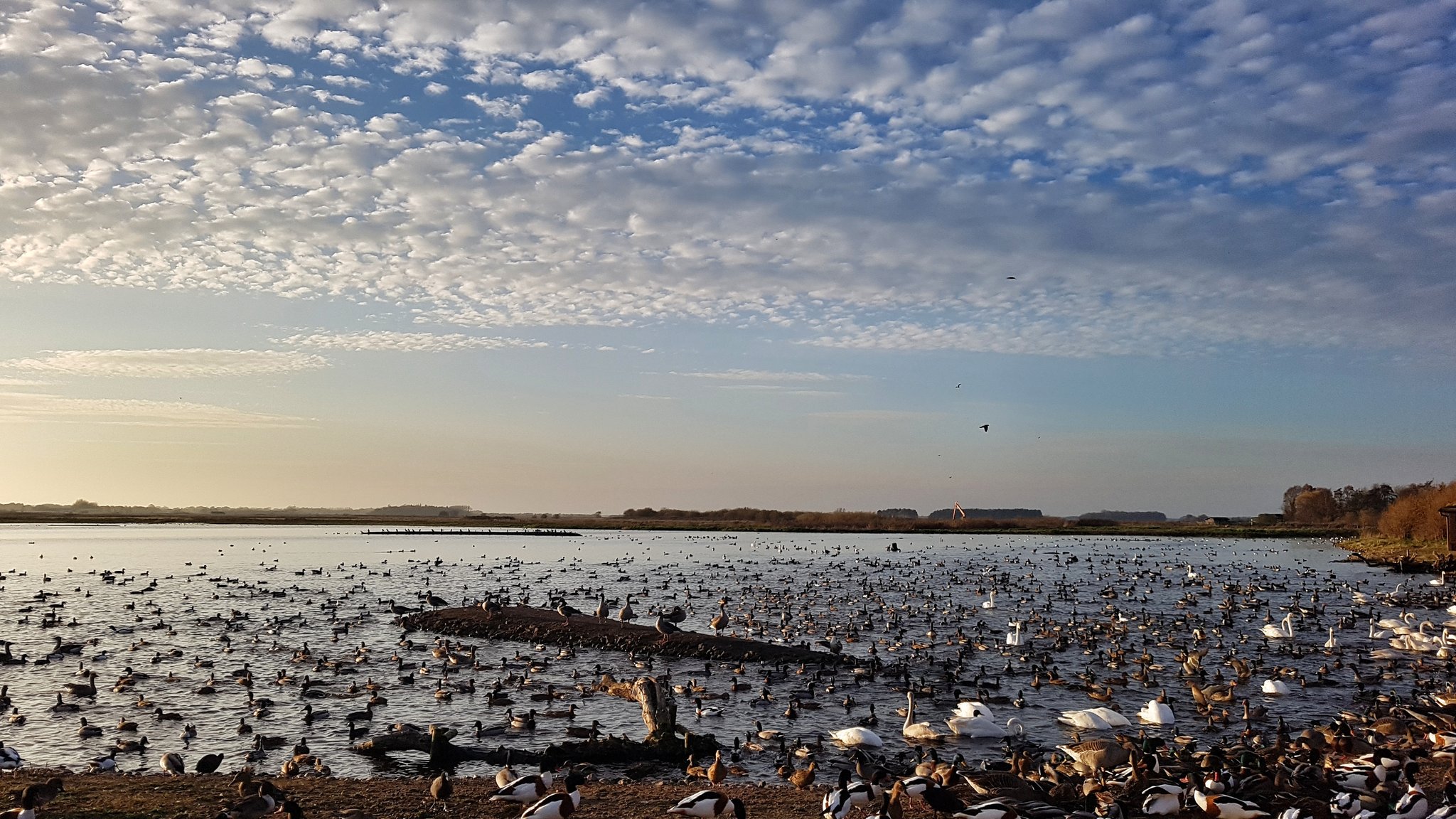 Check out a few days of the previous sighting to get a fuller picture as to what can be seen on the reserve.
It should be possible to see over 60 species in a full days bird watching at Martin Mere. If you would like to know the best spots, up to date info or to report any sightings then please call in at the in focus shop next to the Discovery Hide.
Don't forget the North West Birdwatching Festival is coming on the 24-25th November. Lots going on and entrance is free to members. (Link below)
https://www.wwt.org.uk/wetland-centres/martin-mere/experience/north-west-bird-watching-festival/