Meet our wildlife superstars
Go nose-to-beak with some of nature's most exciting animals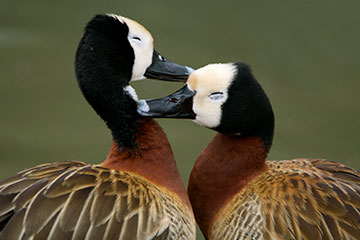 Rare swans, ducks and geese
We've hundreds of exotic swans, ducks and geese ready to meet you, including American wood ducks, elegant smews, and noisy white-faced whistling ducks. Then head onto the reserve for lakes, pools and scrapes – home to colourful garden birds, pretty wading birds, as well as frogs and newts.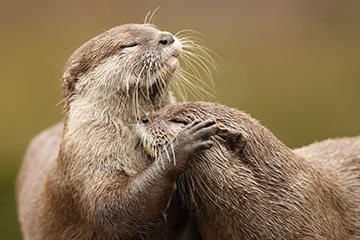 Cheeky otters and delightful ducks
Watch our otters* playing, see them snoozing in their specially-designed 'holt' and discover more about them during feeding time – it's a real splash! Join our wardens in Duck Tales as they feed our domestic ducks with their own special grain.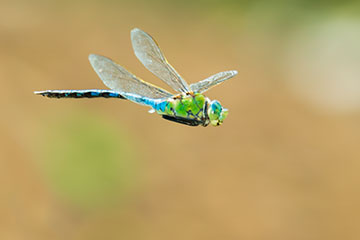 Dragonflies, frogs, bats and butterflies
300,000 plants and 27,000 trees make us a wildlife oasis in central London. In spring, listen out for the screeching croak of marsh frogs and the zip of dragonfly wings. In summer, marvel at the aerial acrobatics of hundreds of swifts and sand martins overhead. As dusk falls watch for bats swooping across our skies.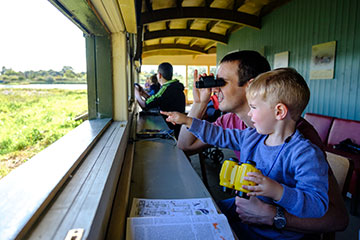 Wildlife watching
We've six hides perfect for wildlife watching and our two-storey Observatory for a panoramic view of the reserve. Our wetlands are accessible to everyone which is why our three-storey Peacock Tower and the Observatory have lift access to the upper floors and our Headley Discovery hide has fixed floor to ceiling windows.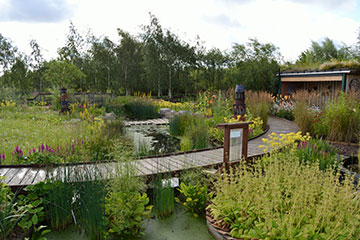 Meadows and gardens
You can't beat the sweet-scented peace of our beautiful gardens – The RBC Rain Garden and The Slate Garden. Stroll amongst them enjoying our beautiful wildflowers, reeds and grasses, and bug hotels; what wildlife will you spot? Lizards, bees, dragonflies and butterflies love it here as much as we do!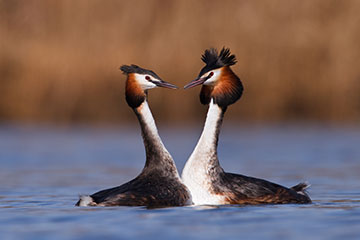 Our wildlife in the spotlight
Join us for our daily spotlight talks to discover more about the history of the Centre and the animals that live here. Find out which bird has remained almost unchanged since the time of the dinosaurs. Or come and discover more about one of the planet's rarest geese. See our board in admissions each day for details.
Splash, paddle, play
Exciting and immersive discovery for all ages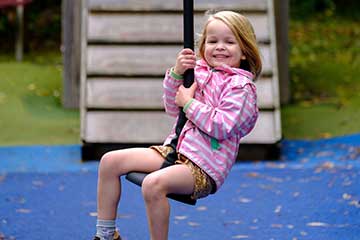 Explore adventure playground
Zip slides, water games, giant water vole tunnels, plus a get-up-and-go climbing wall, it's all happening in our Explore adventure playground.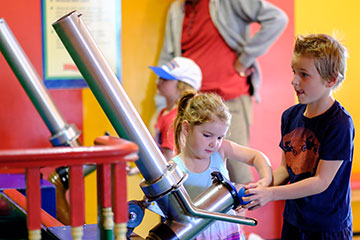 Indoor discovery zone
Villages to build, wetlands to explore, water cannons to shoot and reed beds with very stinky secrets, our Discovery Zone is great – especially for rainy day adventures. Little adventurers will travel through the fascinating world of the wetlands learning all about the creatures through interactive games and puzzles.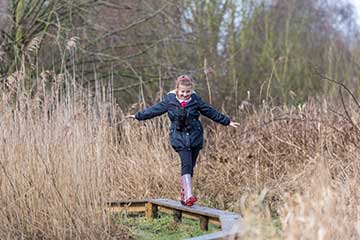 Wild Walk
Journey through areas of the reserve otherwise not accessible to visitors. Meander along sweet tracks winding their way through reeds, balance over stepping logs and see if you can cross the wobbly rope bridge without getting your feet wet.
Explore more
Find out more about all the activities you can enjoy during your visit