It feels like yesterday that we were just bidding farewell to 2022, but 2023 is in full swing, and the February half-term is just around the corner.
If spending time with family and getting out in nature more often are on your new-year-resolutions list, London Wetland Centre's 2023 school half-term events tick both boxes.
After a few quiet months of school activities, our learning team is pulling out all the stops for the first event of 2023. The theme this year is to help children (and adults!) explore various hides in the centre, engage in bird-watching and enjoy the bird life on our reserve.
Bird-watching isn't just for the little ones that refer to magpies as "egg pies" or the seasoned birders with professional binoculars. It's the perfect activity for the entire family. The patience, physical activities and knowledge that come with bird-watching can benefit family members of all ages. It's also a brilliant activity during winter: it helps children enjoy and embrace the cold. They'll be rewarded with the plethora of birds that are coming to the main lake this season. If you are feeling lucky, try to spot the great crested grebes engaging in their elegant courtship ritual.
The team has planned the following activities for the February half term for different age ranges:
Family Birdwatching and Discovery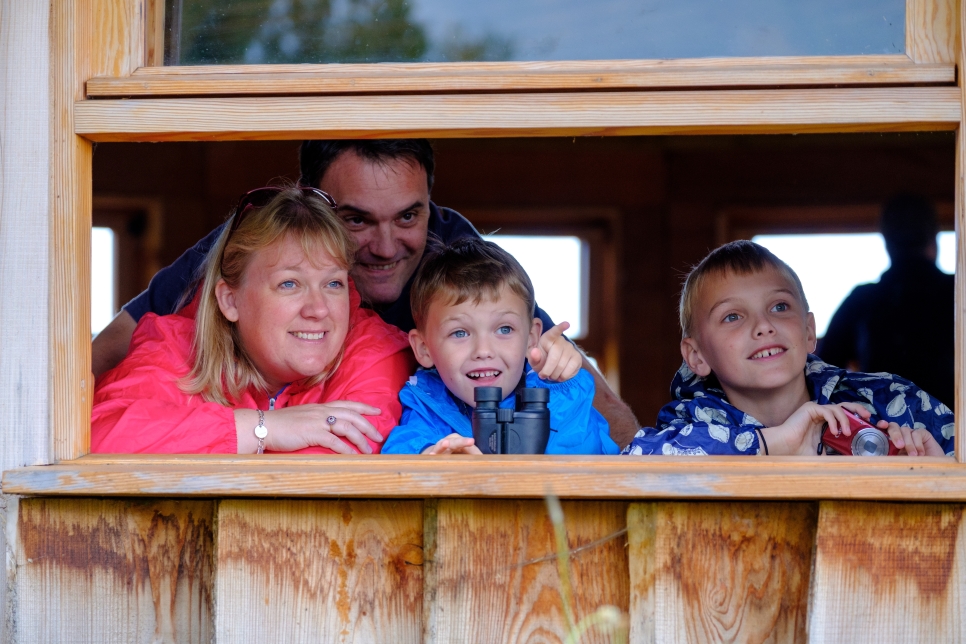 Time: 10am – 12am & 1:30pm– 3:30pm
Location: Headley Hide
Age: All ages
Sign-up needed?: No. Drop-ins are welcome
Headley Hide is a family-friendly nature-watching room with plenty of space for the little ones to explore. The hide was retrofitted several years ago to make it more suitable for children of all ages, featuring comfy chairs for lounging, bigger windows for more visibility, and telescopes for exploration.
Stop by to discover specimens, make nature journals, and learn the basics of bird-watching.
You are welcome to bring your own binoculars, and some will be available in the hide, including binoculars for different age groups. Staff member and volunteers will also be on site to show you how to use binoculars to get the most out of nature.
Nest Making
Time: 1:30pm
Location: By the Lodge
Age: All ages, but aimed at under 6s
Sign-up needed?: No. Drop-ins are welcome
Children will have access to natural materials such as twigs and leaves to make a nest. Look out for pretend eggs to add to the fun.
Afterwards, children can explore the surrounding area and find places to hide the nest to keep the eggs safe.
Mud Kitchen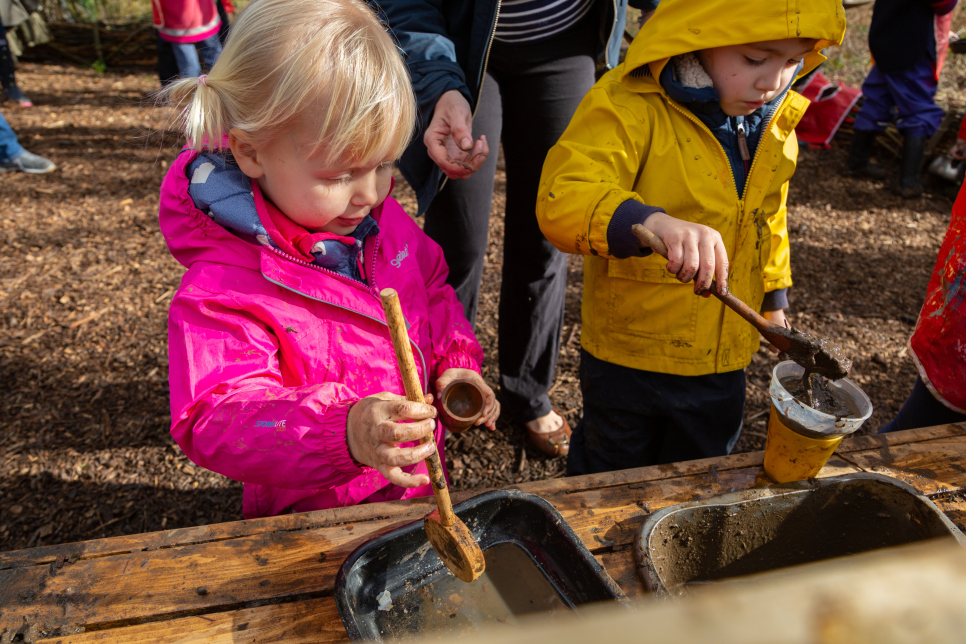 Time: All day
Location: By the willow sculpture
Age: all ages, but aimed at under 5s
Sign-up needed?: No. Drop-in self-guided sessions
This classic activity returns to London Wetland Centre for another year. Make potions, build castles, cook up a storm. The possibilities (and possibly the mess) are endless!
Build a Bird Hide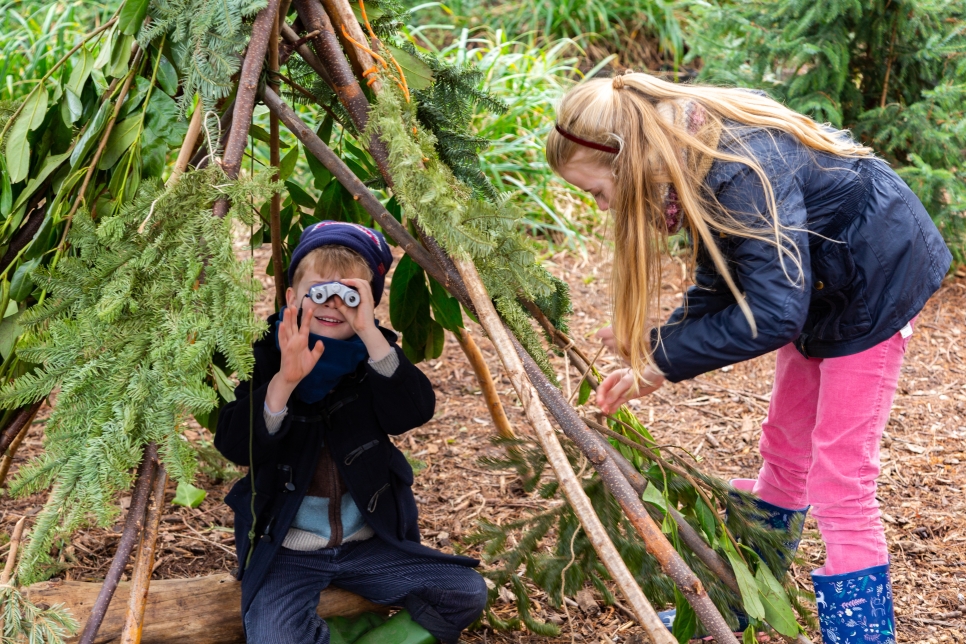 Time: 11:30am & 2:30pm for 45 minutes
Location: The Lodge
Age: 6+
Sign-up needed?: Yes
Children will be provided with materials to build dens and then watch birds in the area by the Lodge.
Self-guided Trail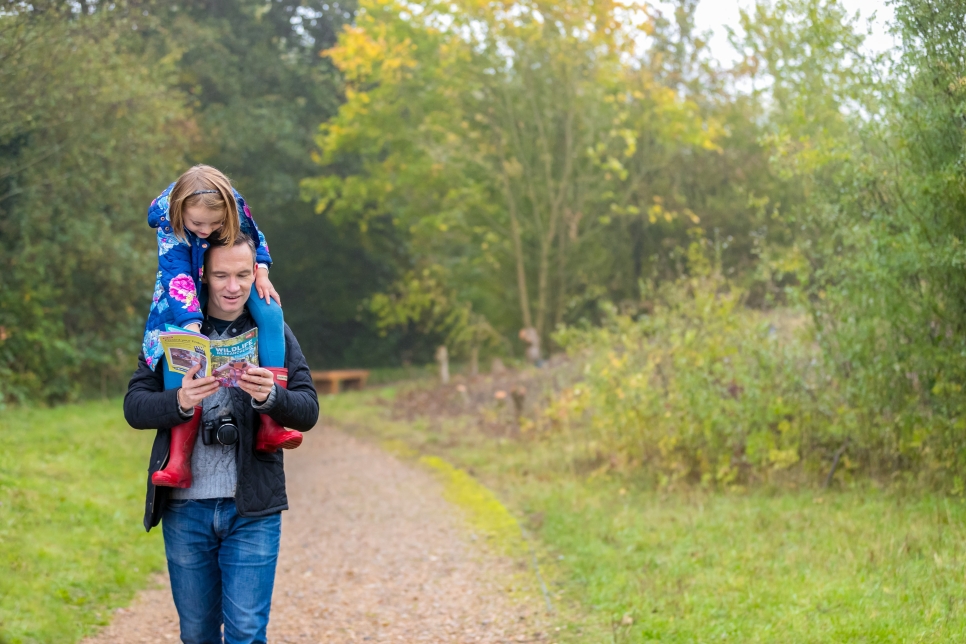 Ask for a bird-spotter sheet at the entrance and tick them off while you explore the reserve the centre.
For more questions, contact WWT London reception info.london@wwt.org.uk or call 020 8409 4400
---