London Wetland Centre, an award winning nature reserve, brings the countryside to London. Although close to the heart of the capital it is a haven of tranquility for both wildlife and people.
The lakes, pools and gardens are home to kingfishers nesting in a bank, sand martins zipping over the ponds, wading birds search for food at the lake edges and ducklings waddling after their mother in the spring. For keen bird watchers there are bitterns in the winter and yellow wagtails on the grazing marsh in summer. Check out our Wildlife sightings page for full details of the 180 species we record here each year.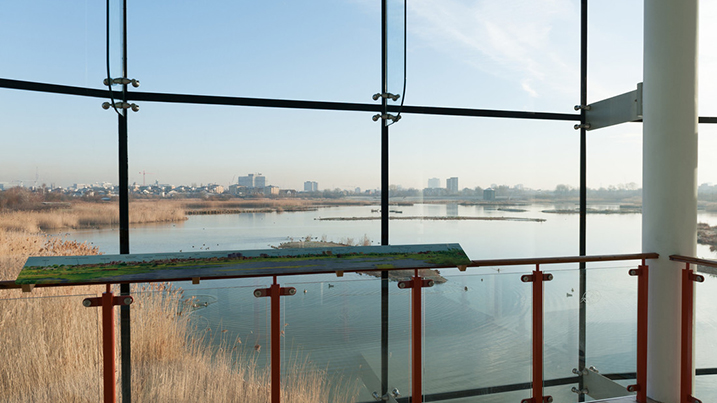 But it's not just wildlife enthusiasts that enjoy the beauty of our nature reserve. It's a wonderful place for a relaxing walk through the scenic paths that meander among the lakes and gardens.
There are six hides, perfect for watching wildlife and photography. If you are patient you can see frogs and lizards basking in the sunshine or watch dragonflies and butterflies fluttering over the wildflower meadows. And if you're lucky you'll see one of the many water voles that live here; look out for them chomping on the reeds at the pond edges.
Winter is one of the best times to visit our nature reserve because then some of the prettiest wild ducks, such as wigeon, teal and pintail arrive.
Chris Packham, BBC Springwatch presenter, said, "I love it here at the London Wetland Centre. It's one of my favourite places in the country." Come along and find out why.
The paths at London Wetland Centre are all flat - as you might expect at a centre created on the site of four redundant reservoirs. And there are plenty of benches dotted about, so the entire site is easily accessible. Even our three storey hide, the Peacock Tower, has a lift.