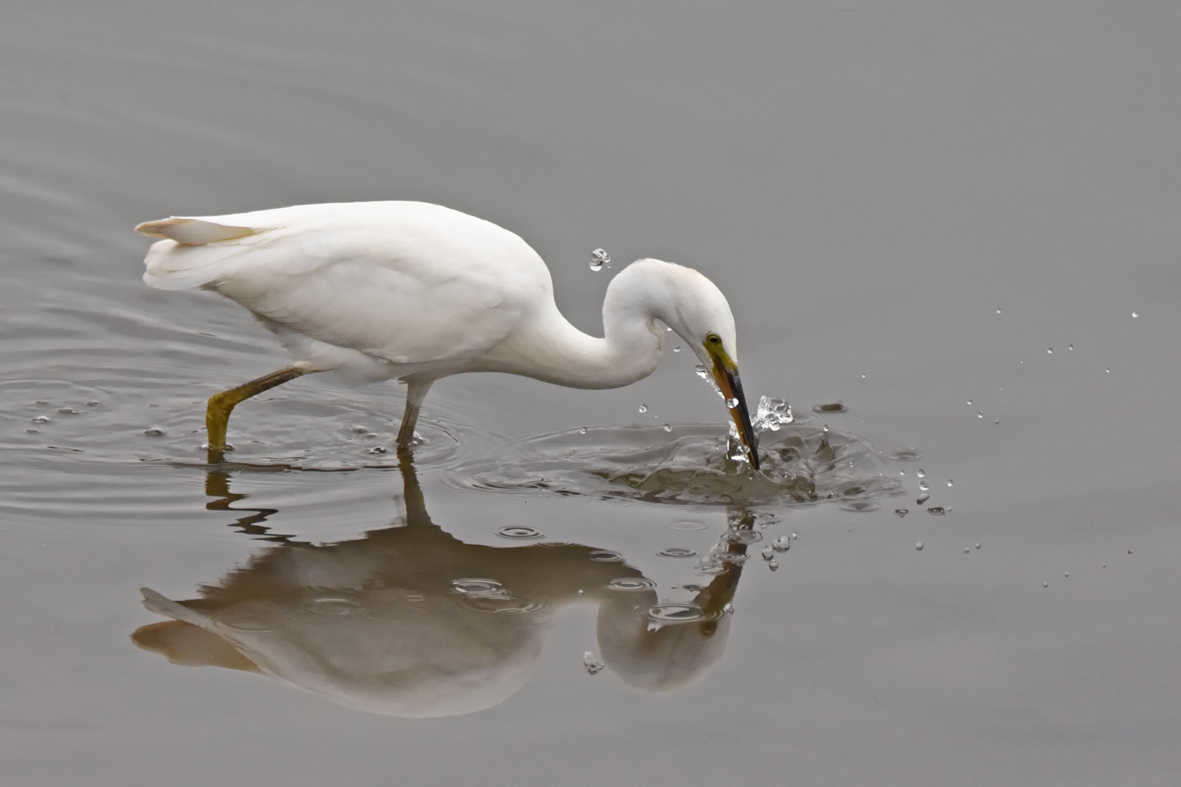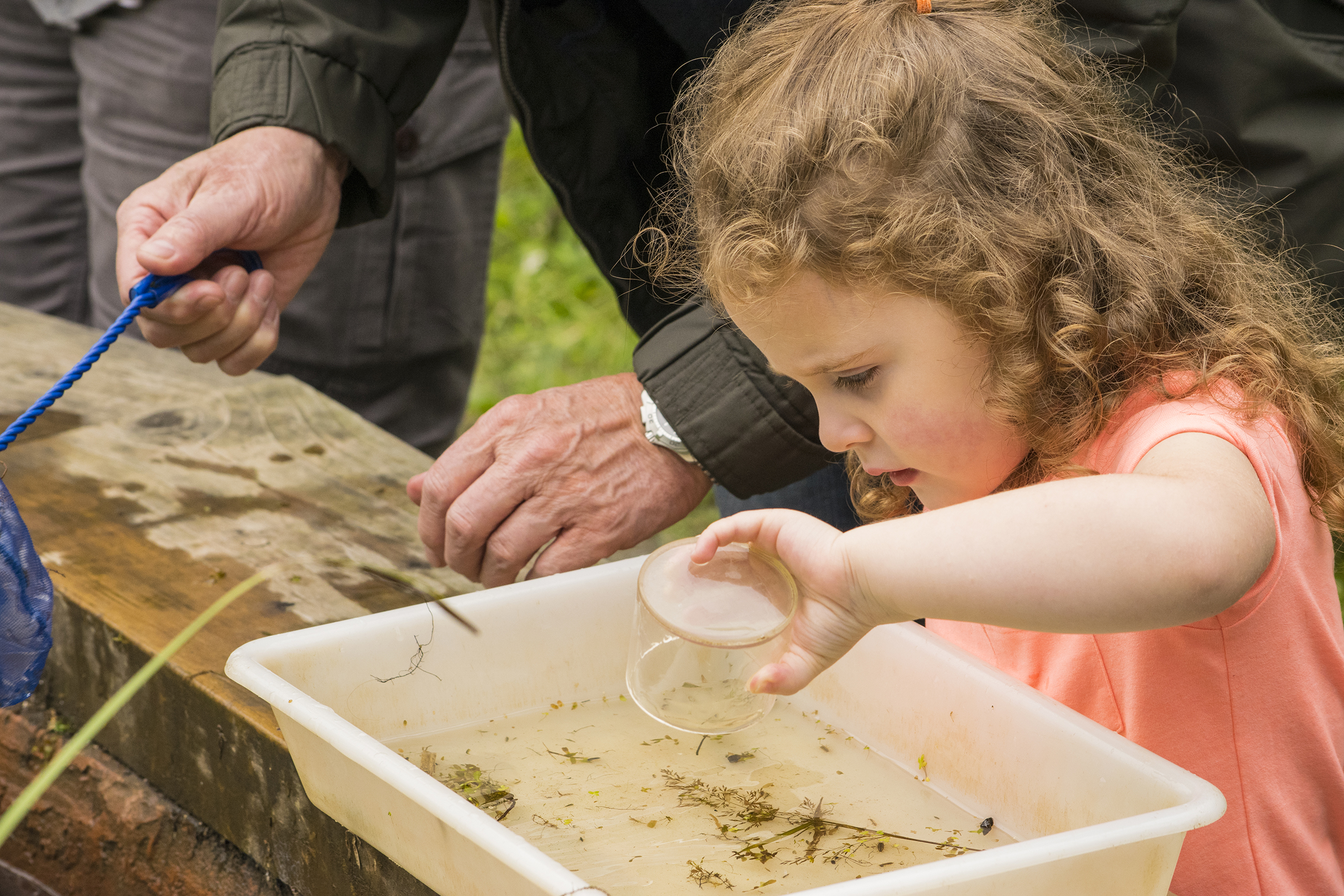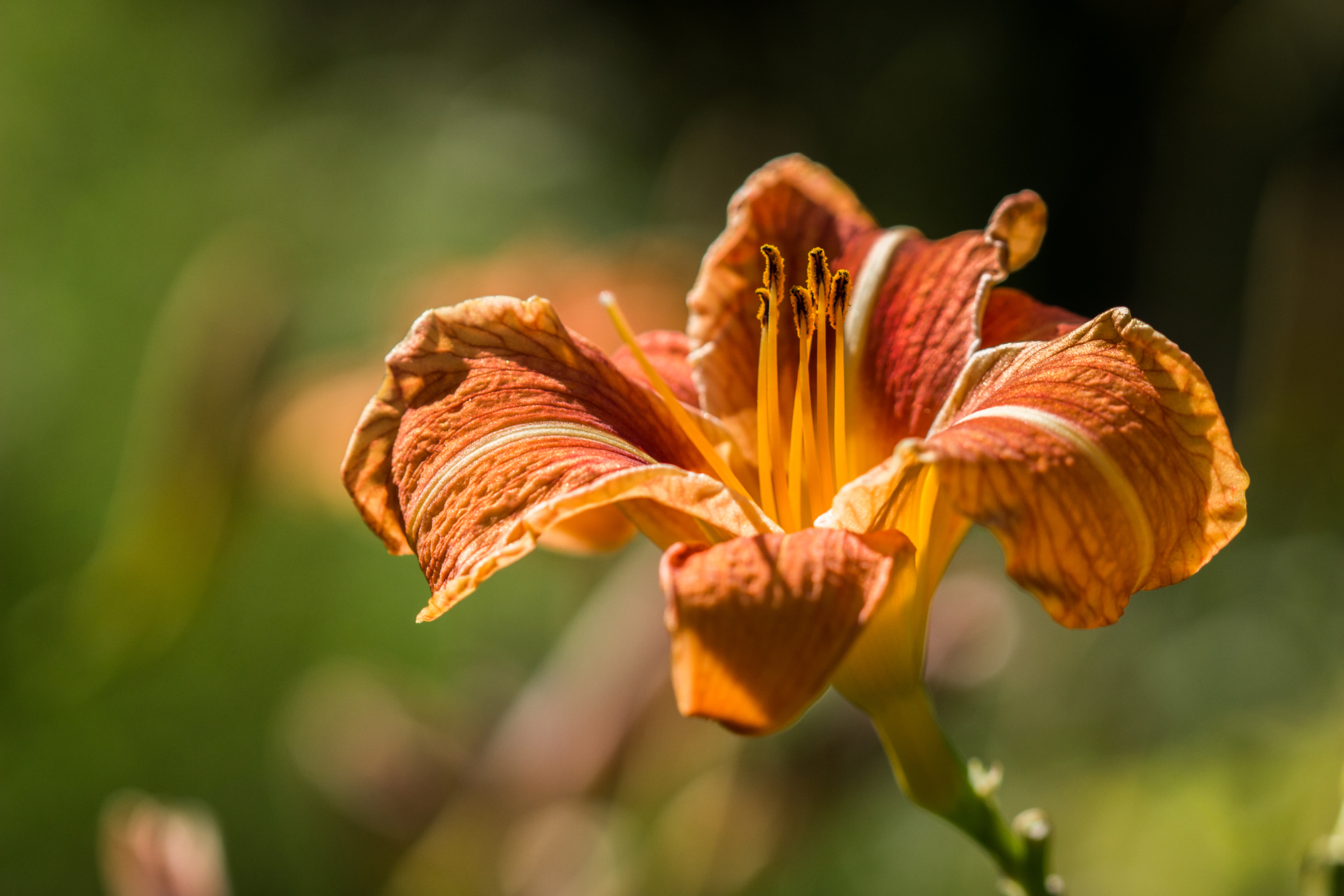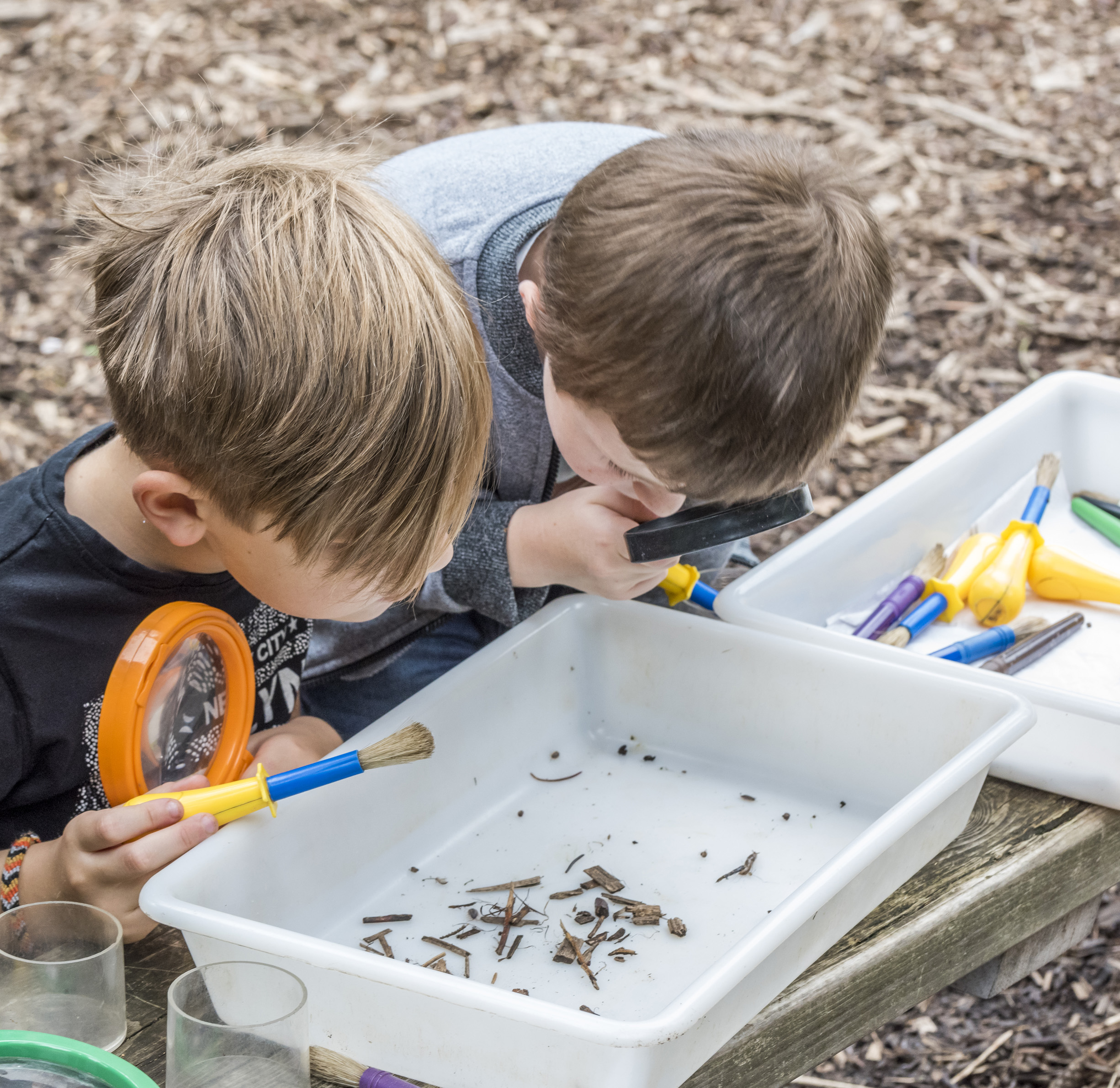 A day in the life of a WWT volunteer photographer.
We're very fortunate to have four fantastic photographers here at Washington Wetland Centre, all from different backgrounds and with varied experiences. They play a vital role in helping us share the fantastic views, wildlife and experiences visitors can enjoy, capturing moments beautifully as they go.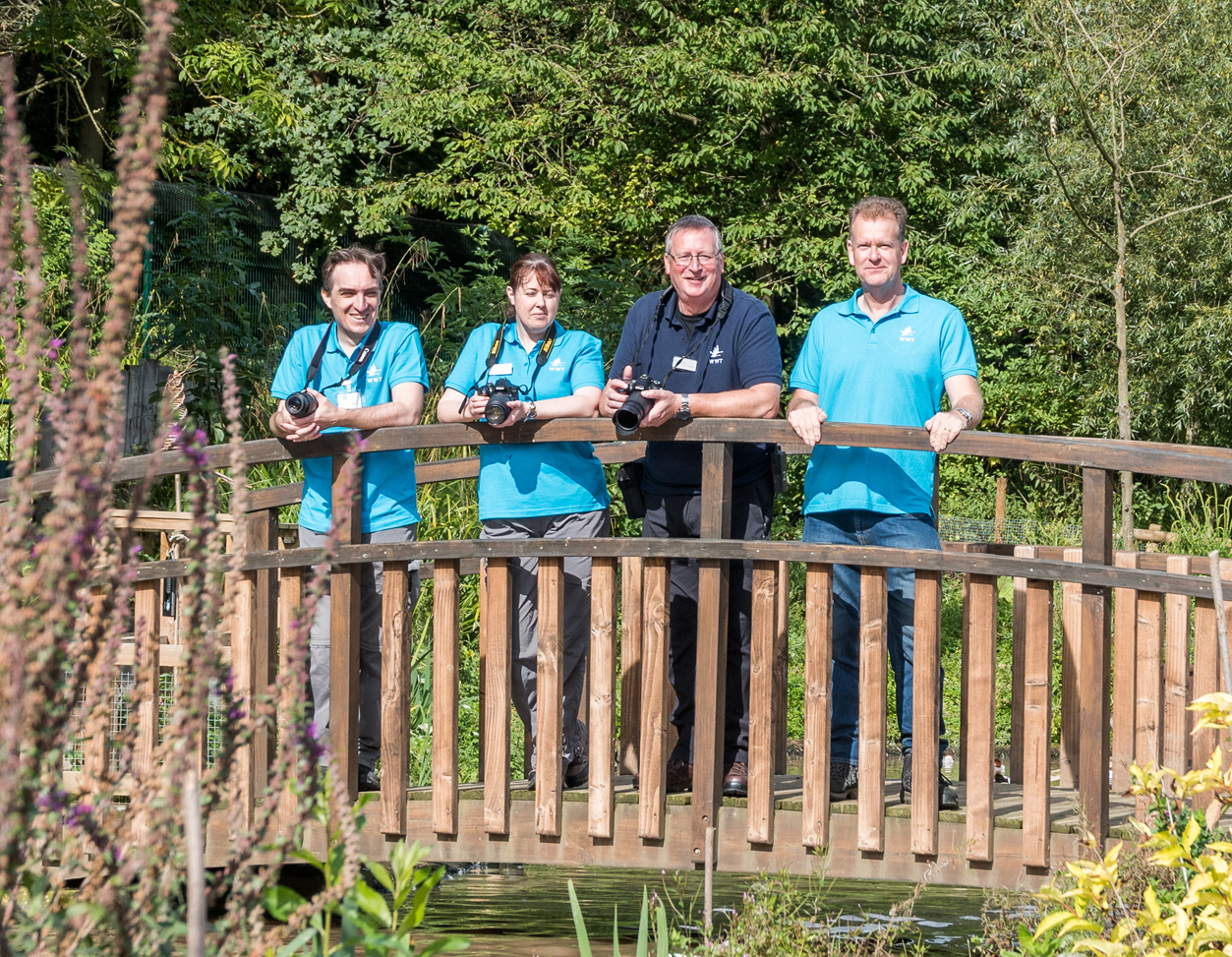 Ian Henderson and Andrew Tinmouth are our 'wildlife' photographers and have the challenge to capture all things wild. From collection birds and otters, to scenery, hides, lakes, migration birds and beyond, they often have the broadest shot list and the difficult job of capturing the seasons and wildlife as they change.
John Preston and Jill Davidson are our 'visitor experience' photographers, whose role is predominantly about capturing visitors during the course of their visit (with their permission of course!), whether that be during an activity or event such as pond dipping and campfire cooking, or core activities such as hand-feeding; they're there to capture the fun and adventures that people have during their time here.
But what does a day in the life of one of our photographers actually look like?
Well, it really does depend on what is going on at the time. Seasons change, activities at the centre differ from day-to-day and the eclectic mix of tasks offers a wide variety of notable moments to capture…
Our photographers report to the main office for duty and find out the goings on for that particular day. Recent activities have included bird catches, pond dipping, mini-beast hunting, daily walks and talks and staff working around the reserve. Once they have an idea of where they are headed, off they go, camera in hand and ready to take on the day.
Once they have finished, the next task is to edit and send the photos from home for Washington's marketing department. Things move quickly at our site, and it's often vital that images are uploaded as quickly as possible to allow us to share news and photos with our avid Facebook, Twitter and Instagram followers.
Meet our photographers
Ian Henderson, a partially retired Business Intelligence Analyst for the DWP has graced us with many a photo including memorable baby otter moments, stunning little egret (shown above) and stunning scenery.
He often brightens up our day with his quips and humour and is not afraid to get his hands (or feet for that matter) dirty!
Ian shared his thoughts with us. "What's not to like about volunteering at WWT Washington?  The staff and other volunteers are a great, passionately committed, team and an absolute privilege to work alongside. 
"The Reserve offers a great balance to my day job and provides regular, sometimes stretching, challenges that I can do at my own pace and in an amazing environment.  They occasionally give me biscuits!"
John Preston, a retired GP developed an interest in photography just a few years ago and took retirement a few months ago in order to pursue his passion.
He found himself regularly wandering around WWT with his camera and so when the opportunity to be a volunteer photographer came up it seemed to be a job perfectly invented for him.
John comments, "As part of my job is "visitor experience " I get to practice my two favourite areas in photography- wildlife and portraits."
"The staff at WWT are a great team to work with and I'm grateful to have an excuse to go there so often.  The birds and animals seem to just suck stress right out of you and the cafe is good too!"
Jill Davison, an avid dance fan and college student, visited WWT Washington throughout her childhood and rediscovered it properly 8 years ago, instantly becoming a member.
She discovered photography about six years ago.  She recalls, "I was given a compact camera as a present and to my surprise, I found that I quite enjoyed using it….so I used it quite a lot!"
"WWT Washington has been a constant feature of my children's childhood and it's become almost like a second home, especially the café.  We're so lucky to have this on our doorstep! Volunteering at WWT and studying photography at college gives me an excuse to get out with my camera even more."
Andrew Tinmouth, is currently a student studying a masters degree in Earth Sciences while dabbling with ecology, conservation, writing and photography. He has a passion for wildlife, science and general geekery!
He tells us, "I love visiting WWT Washington as it gives me an opportunity to see a lot of wildlife, both native and non-native to the area, in a really nice and friendly environment. I find visits there very calming and therapeutic – a great way to de-stress."
Volunteering is a fantastic way to support WWT and can be very rewarding. If you're interested in volunteering with us here in Washington or any other centre, please check out the full details and search for all current opportunities here.