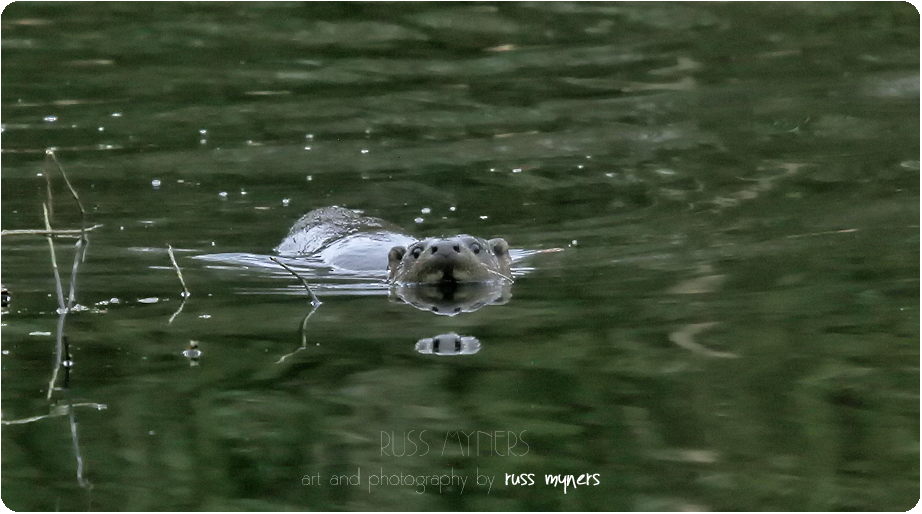 Otter – Russ Myners. Seen on 30th Jan.
British Steel Hide
A count carried out on 29th showed a good number of birds using the estuary mudflats and saltmarsh including 346 Brent Geese, including 2 using the saline lagoons on the reserve, c.400 Oystercatchers and 42 Curlew. Further inland towards the hide 13 Shelduck, 2 Canada Geese, 105 Wigeon, 8 Gadwall and 53 Tufted Duck, as well as 1 Pochard were spotted. Furthermore, 100 Lapwing, 42 Black-tailed Godwit, 1 Dunlin, Greenshank and Redshank were also in the area. Two Buzzards and 1 Sparrowhawk were seen from the British Steel Hide, as well as a Peregrine Falcon and a Green Woodpecker.
Millenium Wetlands
A range of wildlife has been seen on the reserve including 22 Black-tailed Godwit, 6 Lapwing, 35 Gadwall, 16 Teal, 4 Little Grebe and 4 Water Rail. A good count of 23 Shoveler as well as 40 Tufted Duck, 4 Snipe and 6 Redwing have been recorded. The count includes 10 long-tailed tit, 1 Bullfinch, 9 Song Thrush, 4 Cetti's Warbler, 4 Jay, 3 Goldcrest, a Great Spotted Woodpecker and 5 Goldfinch.
Other Wildlife
An otter sighting has been submitted (photo credit, Russ Myners) on the morning of 30th on Deep Water Lake. Another sighting on the reserve, near the Welsh Water Hide includes a Water Vole. A Red Admiral butterfly was seen warming its wings in the sun on 29th Jan.