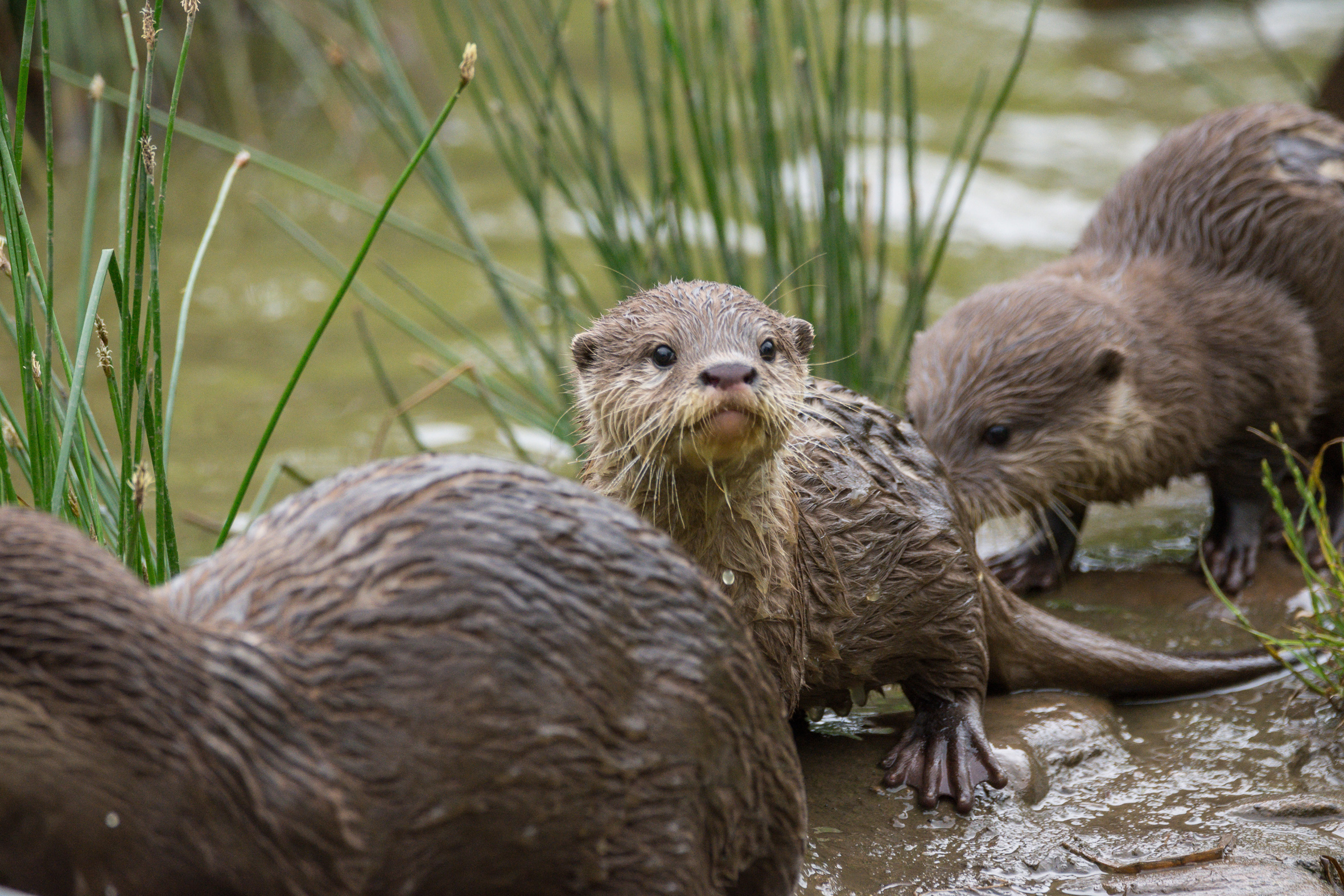 We will be carrying out some maintenance work in our otter exhibit to make some fantastic improvements that will hugely benefit our cheeky family of Asian short-clawed otters.
On Monday, Tuesday and Wednesday this week (8, 9 and 10 January 2018), our collections team will be working in the enclosure to update several key areas:
We'll be creating a new sandpit area at the top of the enclosure (currently the woodchip surface), which will provide a great area for the otters to dig and investigate different textures, while keepers can hide dry food in the sand to help improve their dexterity and encourage a natural hunting instinct.
We'll also be adding a concrete pad around the holt entrance – this area gets a lot of use as the entrance to their inside home and as a subsequence suffers a lot of wear and tear. The concrete will help us keep this area cleaner and more hygienic for the otters and provide a more sustainable and hard-wearing surface.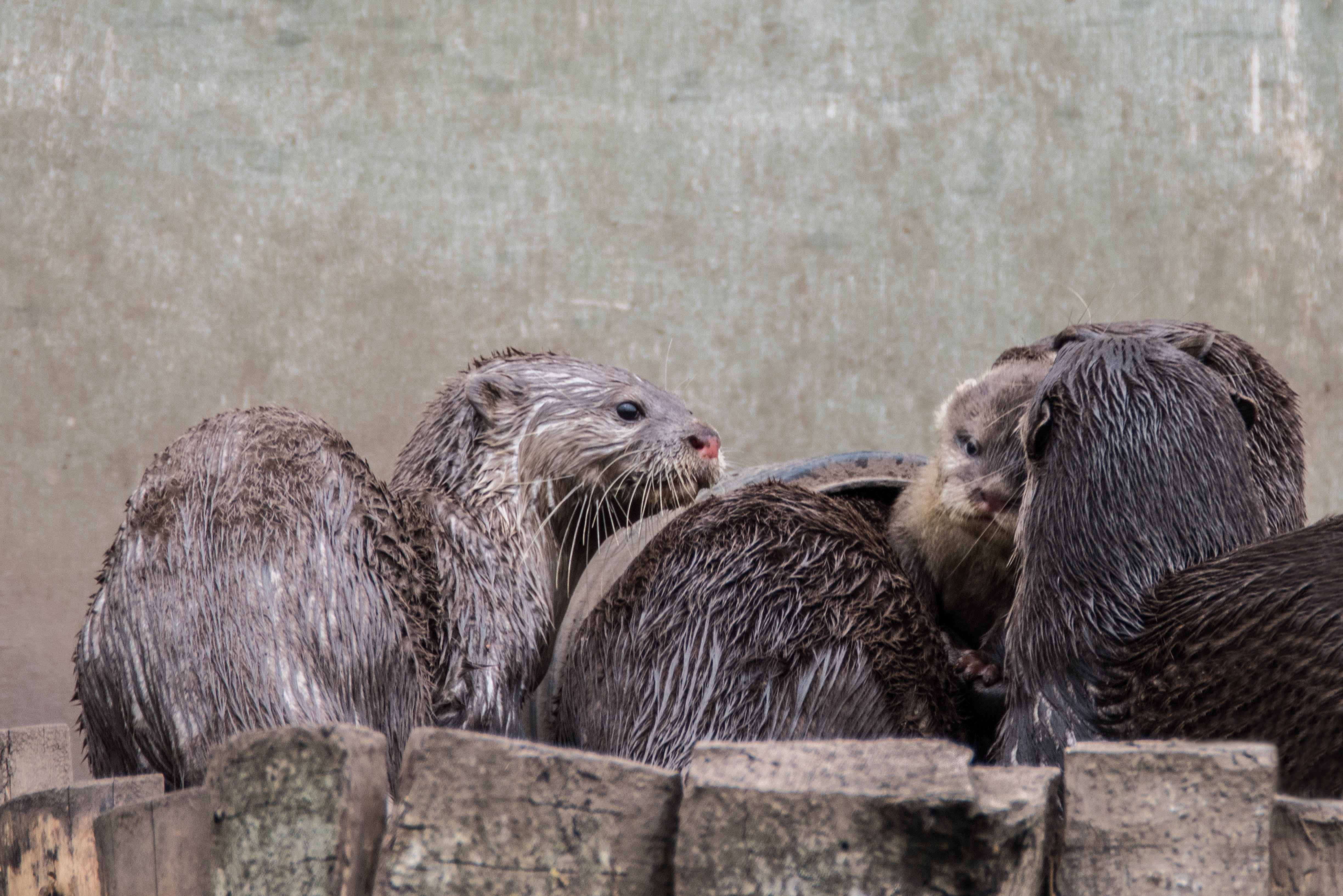 There will be moving a lot of material in, around and out of the exhibit to make way for the new materials which may mean the otters are less visible or occasionally they will be secured inside for safety reasons. The talks will still be on during this time, however, otter activity during the talks may be limited as they don't like it when there's lots of activity and people in the exhibit.
All of this work may be initially disturbing to the otters, but ultimately it will create a more enriching and engaging environment for them and in turn will be fascinating for visitors to watch their reaction and behaviour within the new environment. Otters environment in the wild changes on a daily basis, so the least we can do for the otters in our care is try to create as similar to a wild environment as possible.