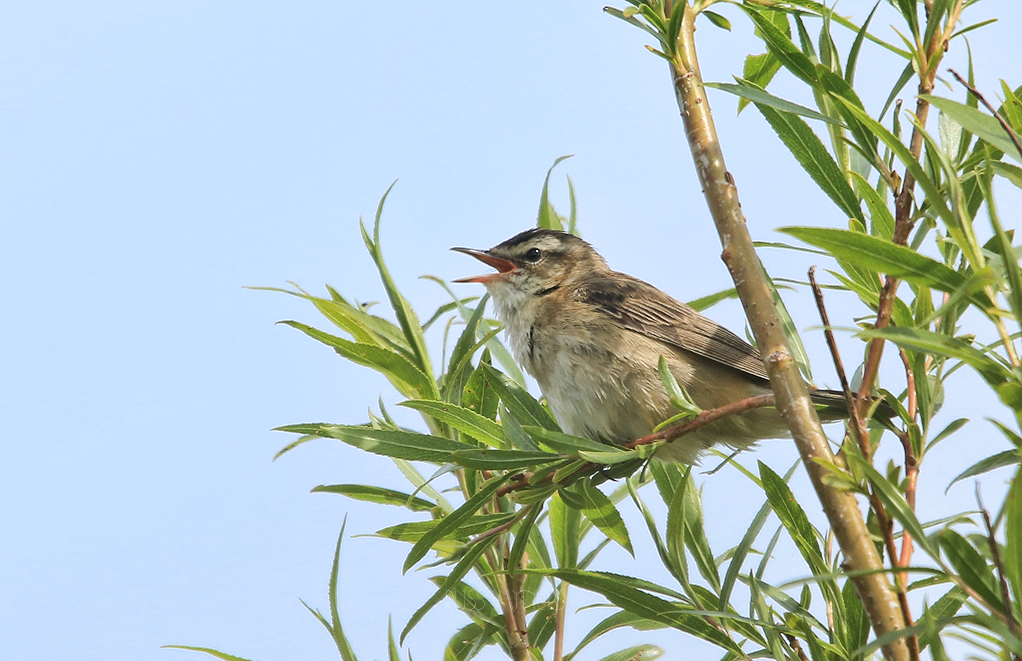 Millennium Wetlands
A Spotted Flycatcher was seen this weekend on the reserve. Other summer visitors include 10 Whitethroat, 5 Swallow, 12 Chiffchaff, 11 Blackcap, 4 Sedge Warbler and 2 Lesser Whitethroat. There has also been 5 Reed Bunting and 6 Cetti's Warbler, 2 Reed Warbler and c.15 Sand Martin. There have been around 300 Black-Tailed Godwit on Deep Water Lake. Furthermore, 11 Shelduck, 7 Lapwing, 5 Pochard, 1 Teal, 2 Little Grebe and 3 Gadwall have been in the area, as well as 12 Tufted Duck, Little Egret, Grey Heron and 1 Shoveler. Look out for the Black-Headed Gull chicks starting to hatch on the stony islands. Also sighted include 2 Dunnock, 1 Long-Tailed Tit, 1 Jay, 1 Great Spotted Woodpecker, a Green Woodpecker and 4 Goldfinch. We have found 5 Cygnets near the Lily Pond which have only recently hatched.
British Steel Hide and Grounds
No sign of the Garganey today, but noted from the hide include 38 Black-Tailed Godwit, 11 Gadwall, 2 Redshank, a pair of Teal, 3 Lapwing, 3 Shoveler and a Canada Goose protecting 5 Goslings. There were also 4 Lesser Black-Backed Gull, 11 Herring Gull and 3 Black-Headed Gull. There were 3 Spoonbill out on the saline lagoon, as well as 1 Little Egret and 3 Cormorant. A Common Sandpiper was spotted on the freshwater lagoon on 29th. This area also holds host to Shelduck and Gadwall ducklings as well as Greylag Goose Goslings.