Meet our wildlife superstars
Go nose-to-beak with some of nature's most exciting animals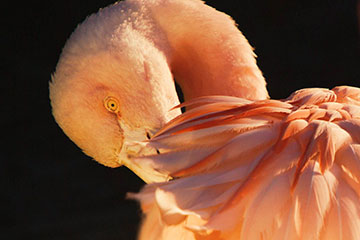 Adorable otters and fabulous flamingos
Our Asian short-clawed otter family are real crowd-pleasers, playing chase in their pool, juggling pebbles on their tummies and squeaking 'hello'. Feeding time is a splash – come see their antics twice daily. Next, flock to our Chilean flamingos and discover the facts behind those bright feathers and why their knees bend 'backwards'!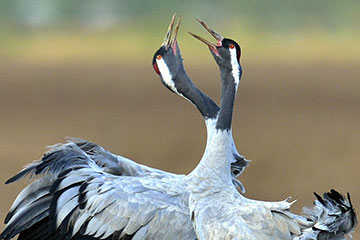 Classy cranes and woodland bird wonders
With their long legs and black and white plumes, marvel as Eurasian cranes dance and preen in easy view of our café. These graceful birds were once extinct as a breeding species in the UK. Visit Hawthorn Wood to catch a glimpse of bullfinches and great-spotted woodpeckers, regulars at our feeding station in winter months.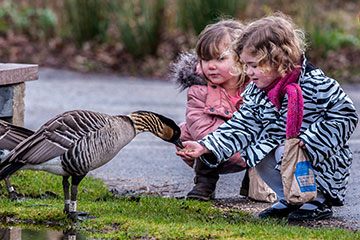 Delightful ducks and gorgeous geese
We've a host of friendly ducks and geese ready to feed from your hand, including the gentle nene, the ruddy shelduck, and the unmistakable red-breasted goose. Winter is a great time to come and see them up close - they're always a little more hungry!
Play, explore, connect
Wild hands-on discovery for all ages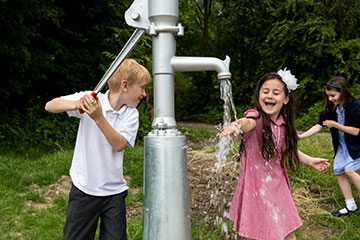 Playscape adventure playground
Waterwheels, scramble nets and swings make this adventure playground a mini explorer's paradise, perfect for kids of all ages. Looking for more fun? Enjoy an exciting mixture of regular and one-off family events throughout the year.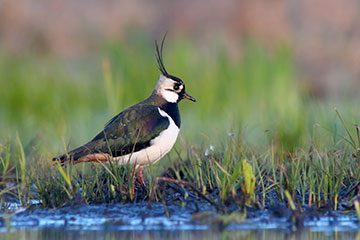 Uncover amazing habitats
Our saline lagoon is a real biodiversity VIP; home to a wealth of unique wetland species. Wader Lake welcomes new bird spectacles all year round and in spring the stars of the show are our returning avocets and grey herons, which nest alongside red-listed lapwing.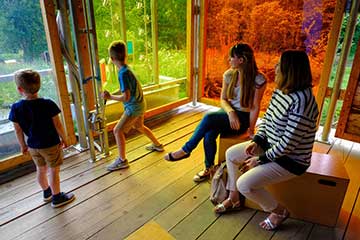 Working wetland garden
Inspiring. Educational. This award-winning sustainable space is somewhere to be explored or just 'be'. At its heart is a recycled Waterlab, guiding rainfall into the garden's pools and channels, helping produce waves of vibrant summer flowers and attracting incredible wildlife guests.
Explore more
Find out more about all the activities you can enjoy during your visit