Lady Fen is 300 spectacular acres of restored wetlands, alive with wildlife - and we've just the spot to watch all the action, from the vantage point of our cosy Wigeon Café.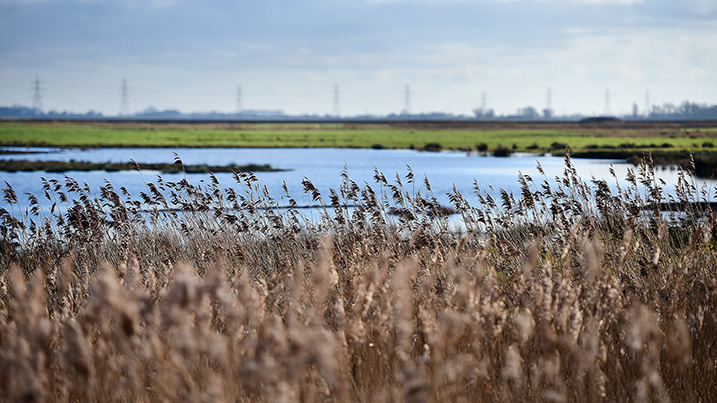 In spring admire flocks of wading birds gathering before they make their way north. Yellow wagtails bring a spalsh of colour as they drop in. Swallows and house martins soon fill the skies, skimming over the water's surface and rising high in the air as they feed.
The first of our breeding birds arrive and display over the best spots. It won't be long before chicks are running about at the water's edge, or ducklings take their first swim!
As summer unfolds, watch the cattle hard at work grazing the habitat, preparing it for the year ahead. Those chicks from spring are now entering their 'teenage weeks' looking less fluffy and ready to try taking to the skies.
At dusk barn owls can be seen hunting over the ditches and grasses that provide hiding spots for small mammals. It is also at dusk that the first bats take to the skies, on the hunt for the flying insects that have been domant by day.
Autumn brings another gathering of birds as the movement south begins, the first swans make their arrival known.
During winter guided walks help you get closer to the wetland wildlife and the charismatic hares. As the water levels rise on the Ouse Washes, the birds choose to roost and feed on Lady fen more and more. At times a few thousand swans will roost here, flying out at dawn and returning at dusk.
After dark the whistle of wigeon can be heard as thousands of these ducks graze the area by night.