Wrap up warm and join us before dawn to watch the stunning sight of thousands of swans waking up on the wetlands and then taking to the skies to fly out to the fields for the day.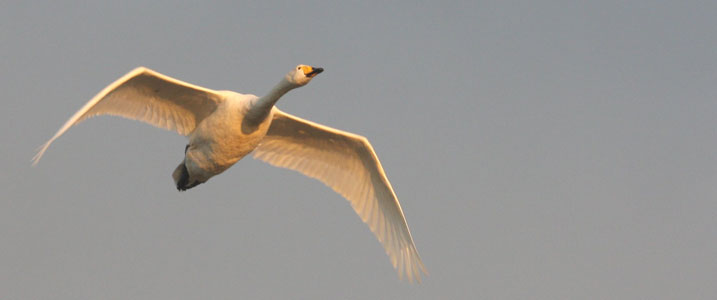 Special events; booking essential.
These amazing birds have made incredible journeys to get to the UK for the winter providing an unmissable spectacle.
The Fen landscape fills with the sound of swans calling to one another and their wing beats as they pass over head.
Please click on the links below for more details on the events & how to book: