Summer days are quickly flying by, and our Nature Explorers are coming in their droves! We just can't believe that August is around the corner, but what a fantastic summer we have had so far. This is the beautiful Harper, getting to know the ducks at Castle Espie and enjoying running around the reserve with mum, Jodie. We aren't sure which is cuter, Harper or the little ducklings?! (We think Harper may just have the winning edge!)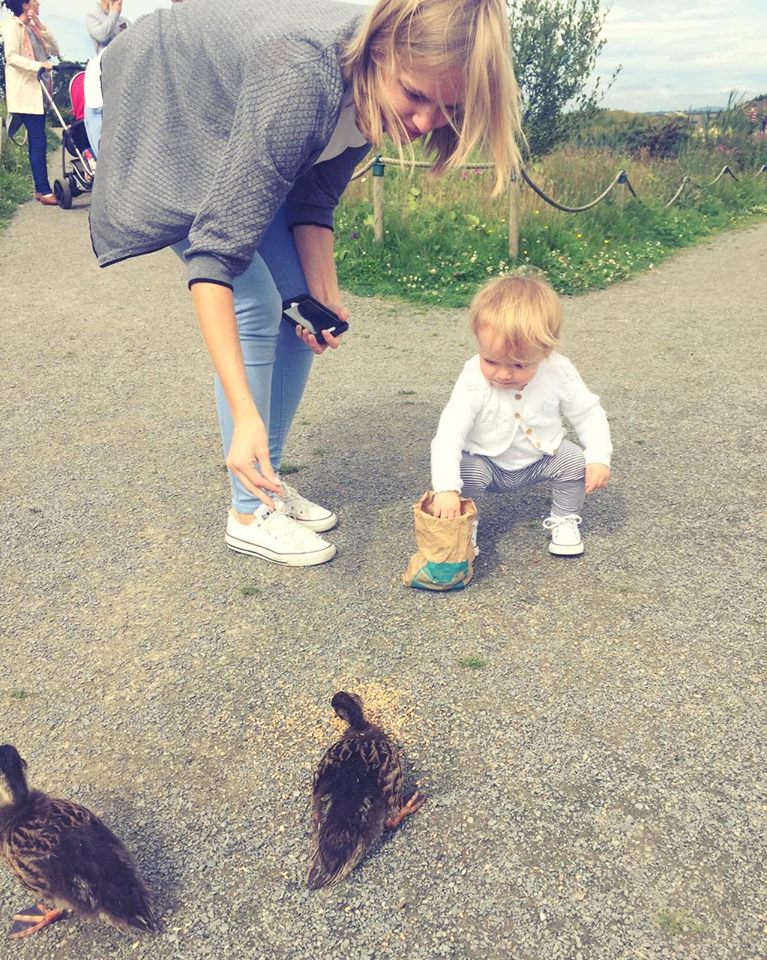 For the Pokémon Go fans out there, Castle Espie is definitely the place to be! We have 5 Poké stops and a Pokémon Gym on site and we have been inundated with gamers since the games release a few weeks ago! Thankfully we don't have any Pokémon hiding out on the lakes so we are ahppy to report there have been no incidents so far! Stay safe when searching and don't forget, you gotta catch 'em all!
The next couple of weeks at Castle Espie will see us preparing for an unusual invasion…Star Wars are coming to the reserve! Solar Day at Castle Espie is taking place on Sunday 7th August and we have noticed a certain air of excitement brewing! While the star shows are fully booked, please don't worry, because Emerald Garrison's Star Wars Costuming Club will be there to keep everyone else entertained, and for this, you do not have to pre-book. All activity on the day is included in the cost of admission,  and we are open from 10am until 530pm, so there is plenty of time for you to meet all of the special characters, get your faces painted and learn about the Solar System from the fantastic Irish Astronomical Society.

Photo Credit: Jessica Odell, Emerald Garrison Facebook Page
Molly and Maisy, our two Dexter Cows are settling in well on the reserve – we actually thought they seemed a bit shy, until we got this amazing photograph sent to us by our new Reserve Manager, Maurice. Maisy is a bit of a poser, isn't she?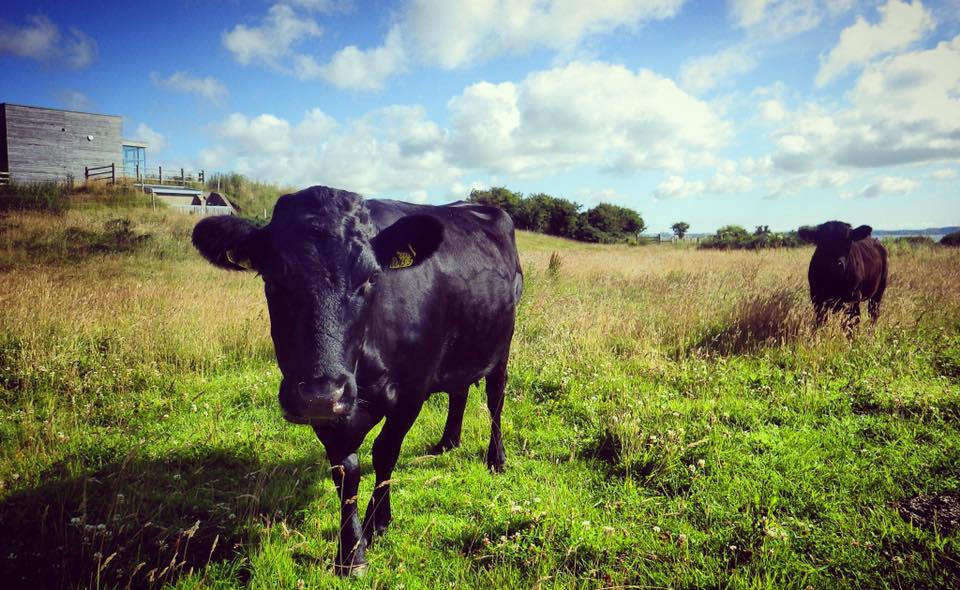 Maisy and Molly aren't the only interesting finds out on the reserve. We have seen an increasing number of little grebes on the reserve, so keep your eyes peeled for them when you next visit. Here is one enjoying the sunshine with her chick!
Last but not least, our summer early summer gallery exhibition will soon be coming to a close, soif you haven't checked out the stunning work of local artists Deborah Campbell and Chantalle and Andrew Coombes, then you better come quick! All three artists have captured the true beauty of Strangford Lough and the beautiful wildlife that graces our shores, but the exhibition is only open up until Sunday 14th August, so don't leave it too late! Entry to the Castle Espie Gallery is admission free, and you can also visit our Sensory Garden admission free too.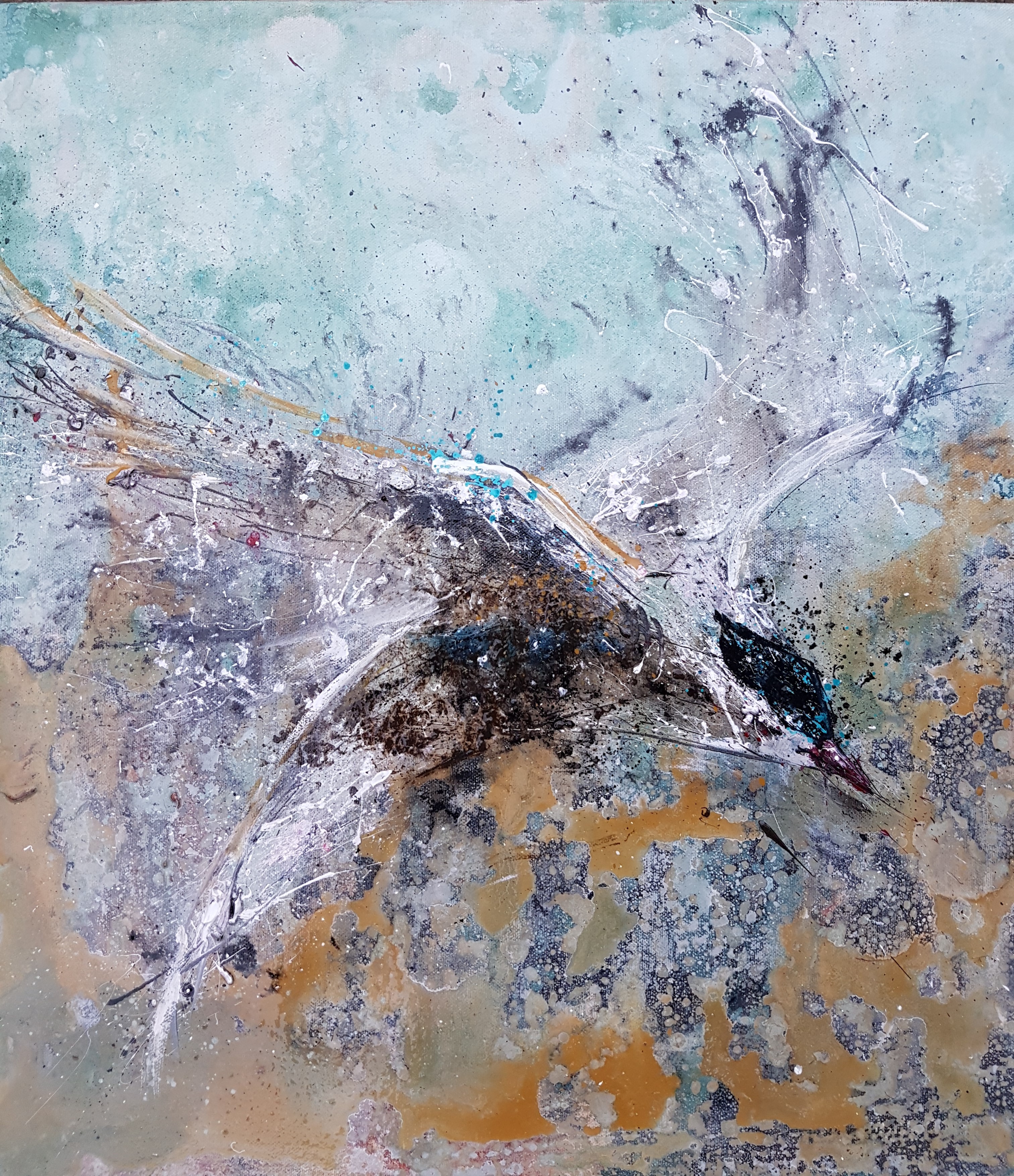 Artwork by Chantalle Coombes
Tell us about your adventures at the centre by emailing Melissa.mcgovern@wwt.org.uk for your chance to feature on the WWT Castle Espie Facebook page, or in 'The Week that Was'.