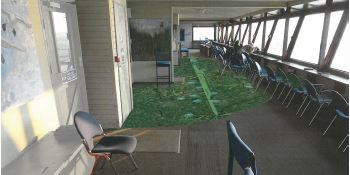 These works have now been completed to put in place new flooring to the middle section of this hide.  Swan feeds will take place as normal using the remaining space in the main hide and the two wing hides, with a commentary and birds being fed in front of the hides, but space will be limited within the heated section of the hide.
The new flooring will display an aerial view of the Ouse Washes and surrounding farmland.  This flooring, together with panels on the wall form part of a new exhibit 'How the Ouse Washes Work'.  These explore the way the natural cycle of water, human intervention and the interaction with wildlife have made the ecosystem what it is today.  It also highlights the key challenges faced by this system as sea levels rise whilst we still have time to act, both at a system level and through the behaviour change of individuals.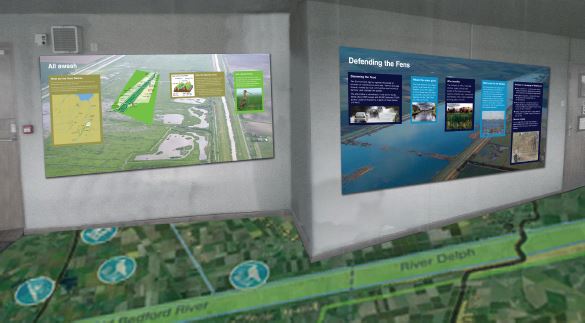 This has been developed thanks to an Ouse Washes Landscape Partnership funding application in partnership with local WWT Staff.