View nature in the round in the Reedbed Willow Sphere.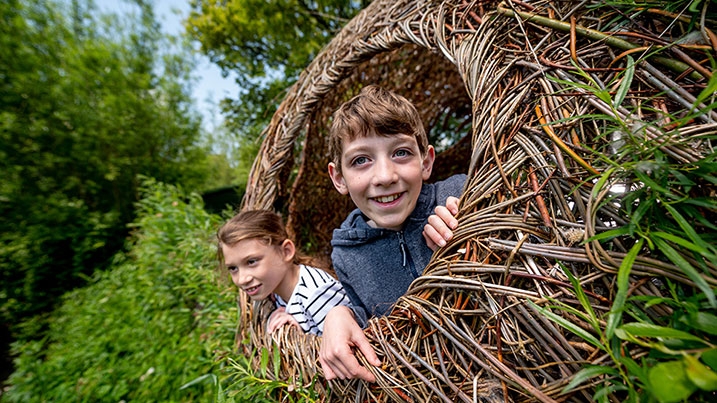 This beautiful space is perfect for spending moments of mindfulness and stillness to connect with nature and immerse yourself in wetlands.
The sphere is 3 metres in diameter, woven with willow and hazel whips. Denser weaves and deliberate openings portray wetland wildlife like lapwings, marsh harriers, sand martins, herons and dragonflies. These opening help to frame the views beyond the sphere and a circular window with wooden seat offer views of the SSSI reedbed, the Offham hangar and Arundel Castle beyond.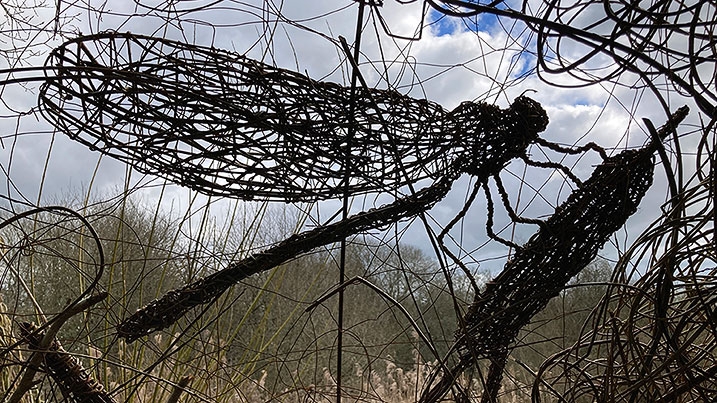 A willow archway frames the entrance bridge and the approach bridge provide level access for all visitors. The sphere sits on wooden deck merging with surrounding "fedges" – fence hedges of woven willow. Visitors young and old will enjoy identifying the species in the rounded walls of the sphere, feel a connection with the enclosed yet open space and appreciate the tactile nature of the woven materials.
WWT Arundel commissioned the company "Beautiful Wonder" to create a sustainable installation for our reedbed. The sphere was the creation of artistic director Jez Clarke of Beautiful Wonder collaborating with environmental artist Mark Antony Haden Ford of Two Circles Design in Slindon.