Meet our wildlife superstars
Go nose-to-beak with some of nature's most exciting animals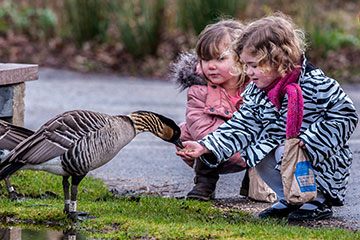 Beautiful ducks and gorgeous geese
We've hundreds of ducks and geese keen to say 'hello', including red-breasted geese and white-faced whistling ducks. Then there are our friendly Nenes who love nothing more than feeding from your hand. Winter birds also fly in to see you – among them, the world's largest population of Light-Bellied Brent Geese.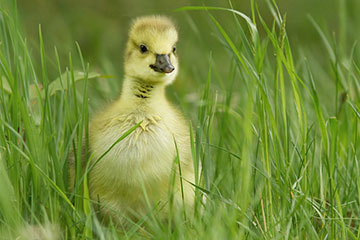 Ducklings, gosling and cygnets
Our duckery is a very special place, where our cutest and fluffiest residents live. Creep in quietly to see our latest arrivals. In the winter, many young birds come here to stay safe from the cold. In summer, you can delight at our newborns, all hand-reared by us. You can even go behind the scenes with our special Duckery tours.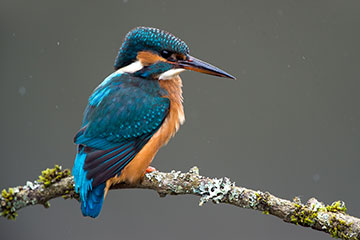 Swooping bats and wonderful waders
Our magical location on the shores of Strangford Lough means we're a kingdom for wildlife. Bats swoop over reed beds, whilst in the tidal lagoons there are over a 100 exotic and native water birds to spot. Plus, be on the lookout for kingfishers, which regularly visit our Saline Lagoon, dragonflies and an abundance of songbirds, too.
Wonder, explore, play
Exciting hands-on discovery for all ages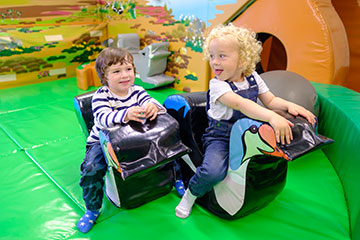 Brent play barn
Arctic-themed slides, a hide and seek fox's den, a giant Brent nest, Arctic animal rockers – it's all happening in our Arctic-themed soft play barn, created especially to fire the imaginations of young explorers under 115cm tall. And when the playing is over, refill hungry tums in the Kingfisher Kitchen.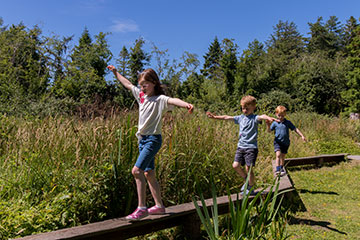 Wildwood adventure and Secret Swamp
Run, jump and fly through our all-natural Wildwood adventure area - burrow in the badger's sett, take on the obstacle course, build a den, and soar on the rope swing. Then discover the Secret Swamp! Follow the signs past the wishing tree and deep into the woods where our fabulous treehouse, zip wire and dazzling green swamp awaits.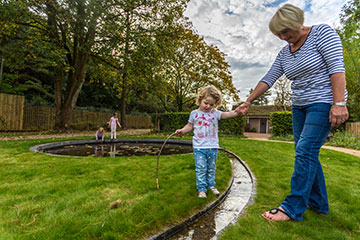 Sensory Garden and Courtyard
Take it easy in our herb-scented garden as birds play overhead and the trickle of the Rill Pond soothes you. Wander through the Fruit Garden, stroll around our Tactile Garden, and breathe in the rich perfume of our Butterfly Garden. For more delights, head to the wriggly wormery and visit our spongy-barked redwood tree.
Explore more
Find out more about all the activities you can enjoy during your visit