There are always activities for the children to do during weekends and school holidays.
Wildwood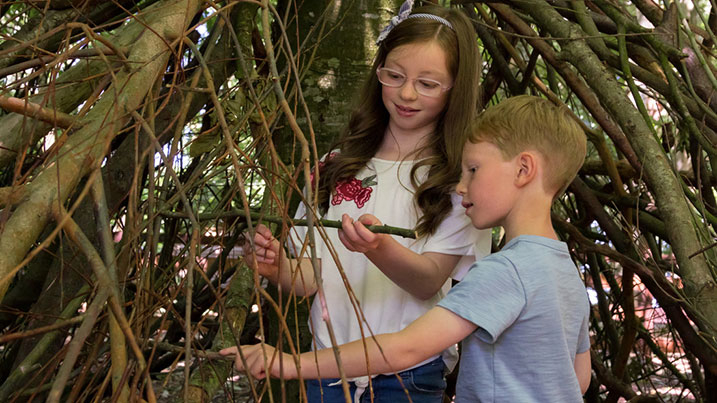 Wildwood is a dream come true for children and grown-ups alike. Castle Espie's woodland natural play area is a novelty for children and takes older children right back to their childhood and den-building days...
The area is also ideal for picnics with its natural shade provided by native deciduous trees and its ample wildlife.
Climbing wall
Don't look down! Children of all ages can have a fantastic time challenging the climbing the wall by the Limestone Pavillion.
Secret Swamp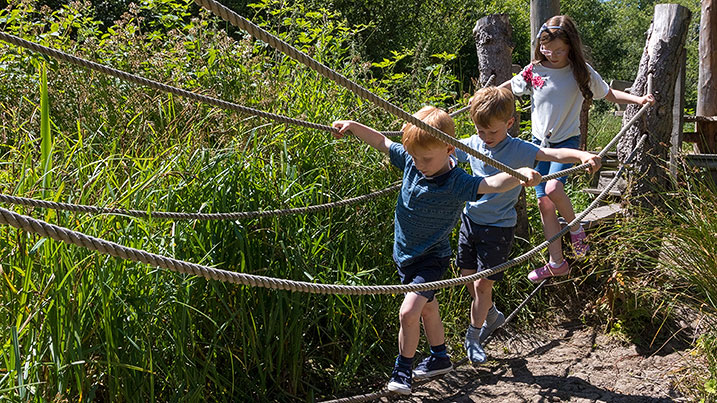 Past the wishing tree, over the gnarly wall, and into a woodland world where mossy glades, mucky marshes, tree house adventures and a swamp of dazzling green awaits – look out for the crocodile!
The Secret Swamp is a circular trail through the woodland and wetland beyond the wild wood play area. Offering a natural, active play experience it is also a tranquil setting to stop a while and enjoy the sights and sounds of this secluded habitat. Two routes provide easy access for all as well as a rambler's route.

Start your adventure at the wishing tree
Discover the secret trees with magical, mini doors
Make merry music on the pixiephone
Swing through the trees
Whoosh across the zip-wire
Tiptoe through the toadstool glade
Stomp along the wobbly bridge
Adventure across the beams
Discover the log den hide out
Relax in the curious stumpery where the trees are upside down and downside up
Brent Play Barn soft play
Artic-themed slides, a hide and seek foxes den, a giant nest, Artic animal rockers- and it's all exclusively for explorers under 115cm tall.
Pond dipping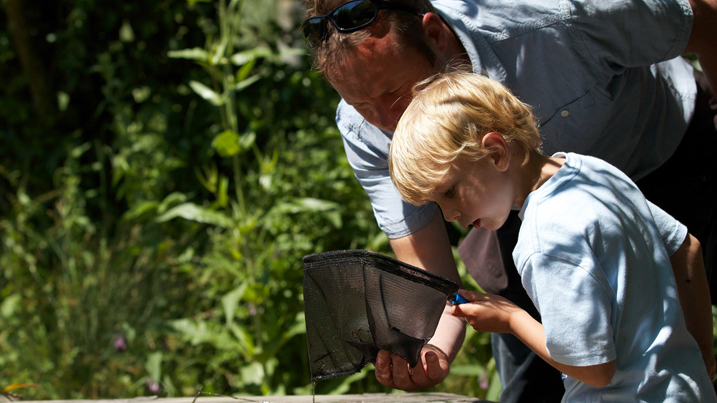 Look out for seasonal guided sessions, when we open up our man-made ponds for children of all ages (and grown-ups!) to dip into and explore the underwater life of the wetlands.
Diving beetles and their larvae, water boatmen, ram's-horn snails and pond-snail leeches can all be found and examined with our magnifying sheets and pond-life identification flip-books.