Past the wishing tree, over the gnarly wall, and into a woodland world where mossy glades, mucky marshes, tree house adventures and a swamp of dazzling green awaits – look out for the crocodile!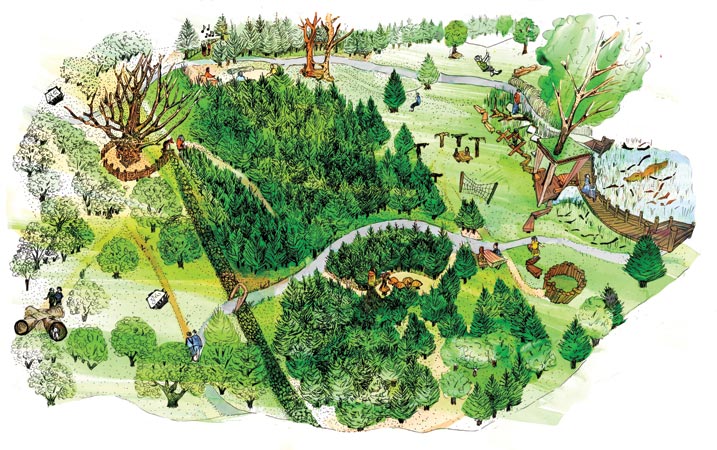 Explore a hidden gem of wetland habitat at WWT Castle Espie's Secret Swamp.
The Secret Swamp is a circular trail through the woodland and wetland beyond the wild wood play area. Offering a natural, active play experience it is also a tranquil setting to stop a while and enjoy the sights and sounds of this secluded habitat. Two routes provide easy access for all as well as a rambler's route.
Start your adventure at the wishing tree
Discover the secret trees with magical, mini doors
Make merry music on the pixiephone
Swing through the trees
Whoosh across the zip-wire
Tiptoe through the toadstool glade
Stomp along the wobbly bridge
Adventure across the beams
Discover the log den hide out
Relax in the curious stumpery where the trees are upside down and downside up
The Secret Swamp is included as part of your admission price.