As a wetland conservation charity, sustainability means making the best use of our resources while minimising our impacts on the environment and society.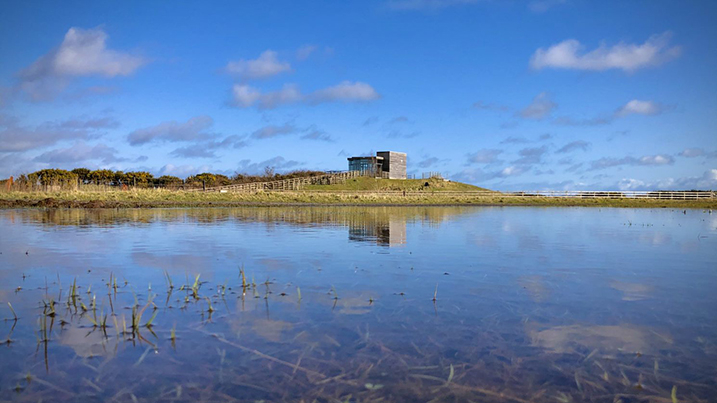 Nature has helped inspire the shape, materials and the function of buildings throughout our Visitor Centre. From reclaimed and recycled materials, a biomass boiler, a wildlife garden and energy systems fuelled by the sun to rainwater harvesting that supplies all washrooms/toilets and a reed bed filtration system for cleaning our wastewater.
We also follow the waste hierarchy by reducing, reusing, recycling and composting waste wherever we can. We reduce single use plastics by providing all takeaway food and drink in compostable packaging and only offering drinks in recyclable glass bottles or cans. You'll also notice an increasing range of new "eco" products on sale in our shop including our Bag for Life and notepads made from 100% recycled paper.
Sustainability has always been at the heart of what we do and played a key role when Sir. Peter Scott founded WWT. It was his belief that we all have a responsibility to care for the natural environment so that future generations can continue to enjoy it.
Our sustainable practices
Sustainability is embedded in everything we do throughout Castle Espie and this year we have introduced a number of additional practices, which could equally be adopted by you at home.
To learn more about the sustainable practices used throughout Castle Espie you can pick up a leaflet at reception and follow our Sustainability Trail around the reserve