The whooper swans have started arriving back at Caerlaverock! Exhausted from their 800 mile journey over the sea from Iceland, they are often seen sitting on the banks of the whooper pond, with their head under their wing, sleeping for a bit.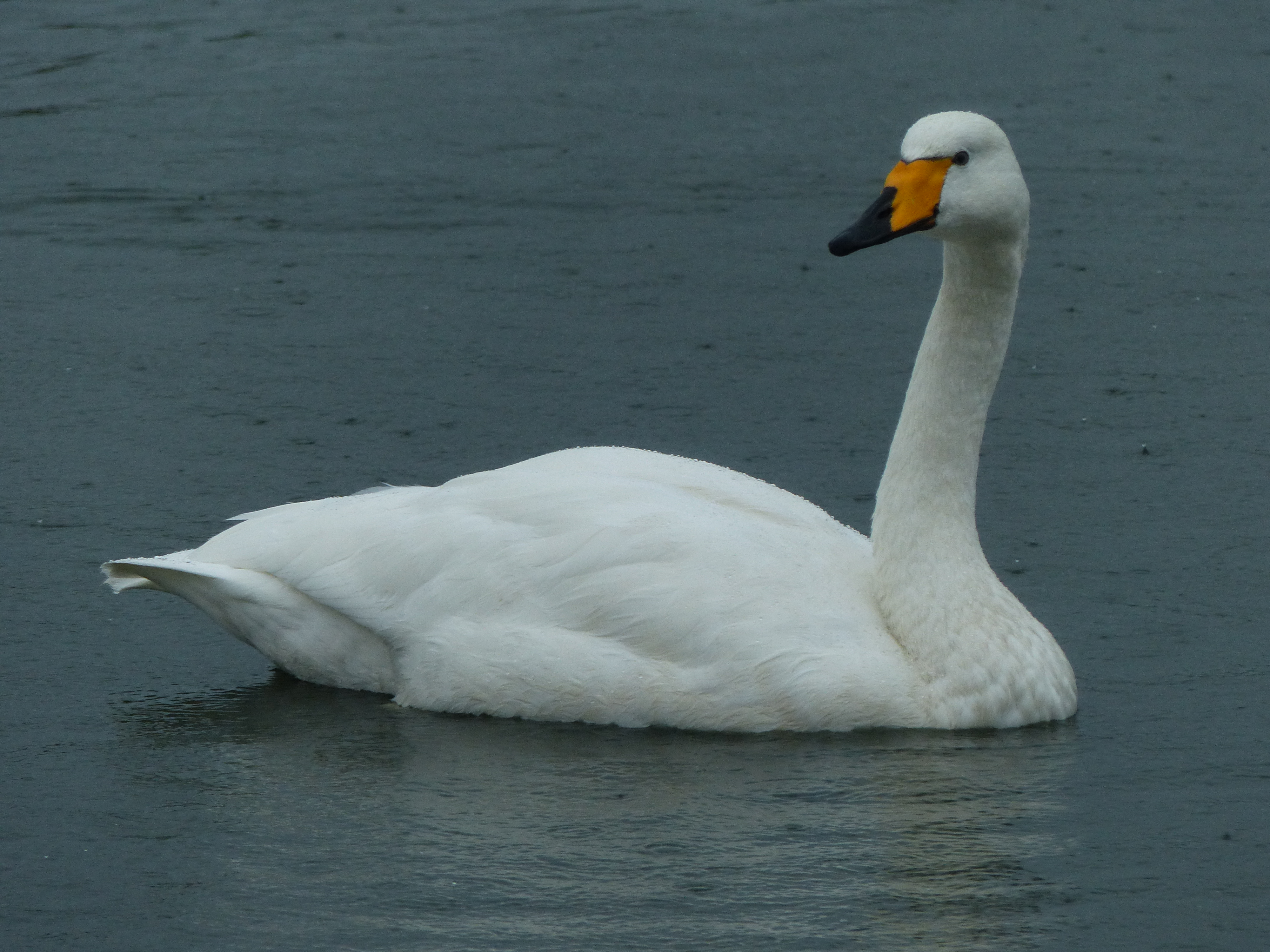 Photo credit: Faith Hillier
Luckily they will regain their energy quickly at the daily swan feeds.We feed barley grain to the whooper swans, and other ducks and geese which are attracted by the food. The public daily feeds begin on 1st October and run through until 31st March. Places are limited and visits to the centre must be booked in advance online.

The whooper swans often arrive in family groups, with pairs bringing up to 6 cygnets back to Scotland. In Iceland they breed near pools in very remote areas. Pairs are highly territorial and defend their nest sites from other whooper swans.During the winter at Caerlaverock however, they join up to 200 other swans on the whooper pond. Their distinctive whooping calls are heard all through the winter at our reserve, and its wonderful to hear them welcoming you when you arrive in the car park!
Our swan naming scheme has been running at Caerlaverock for 5 years and in that time we have named over 120 swans.Obi Swan Kanobi was named by viewers of Autumnwatch in in 2015 when the programme was based at Caerlaverock. Michaela Strachan took to him, as he had an injured wing which has now healed completely. His mate was then named Princess Layer. Although they return annually, they have not brought cygnets back yet. Maybe this will be the year! The swans are identified by their unique bill pattern and their leg rings.
Obi Swan Kanobi & Princess Layer
We update the sightings page regularly in the autumn as our named swans return and its always an exciting time of year as our named swans begin to arrive!