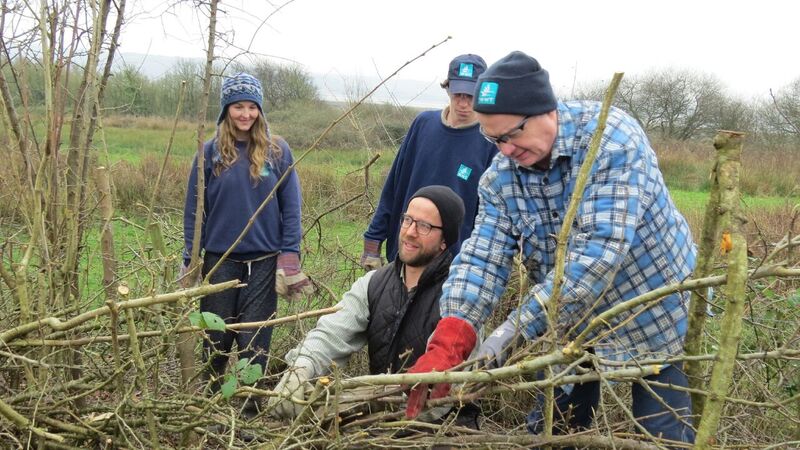 Staff and volunteers at WWT Llanelli Wetland Centre have been busy learning the craft of hedge laying this winter to help provide more attractive homes and hibernation sites for many birds, insects, small mammals and reptiles on the vast nature reserve.
The scenic Millennium Wetlands which is part of WWT Llanelli already offers a diverse range of habitats making the 450 acre site a refuge for many different plants and animals but the team hope the skills they have learnt will further improve conditions for wildlife for many winters to come.
Local woodsman Malcom Edwards led the Hedge laying training session that uses traditional methods to produce attractive, stock-proof barriers, resulting in dense, thick hedges. These hedges provide an excellent habitat for nesting birds like wrens, robins, blackbirds and dunnocks. The hedges also form great wildlife corridors and hibernation sites for small mammals and reptiles like newts, lizards, slow worms, wood mice and voles.
The team were taught how to use traditional hedge laying tools like bill hooks and axes and shown how to lay, stake and bind the hedge.
Senior Reserve Warden, Brian Briggs said: "It was a very enjoyable day and gave the team some fantastic new skills in hedgerow management. We hope to use these skills to continue to improve the environment for wildlife who use our site. Look out for our work as you wander the Millennium Wetlands – and do let us know what you think?"