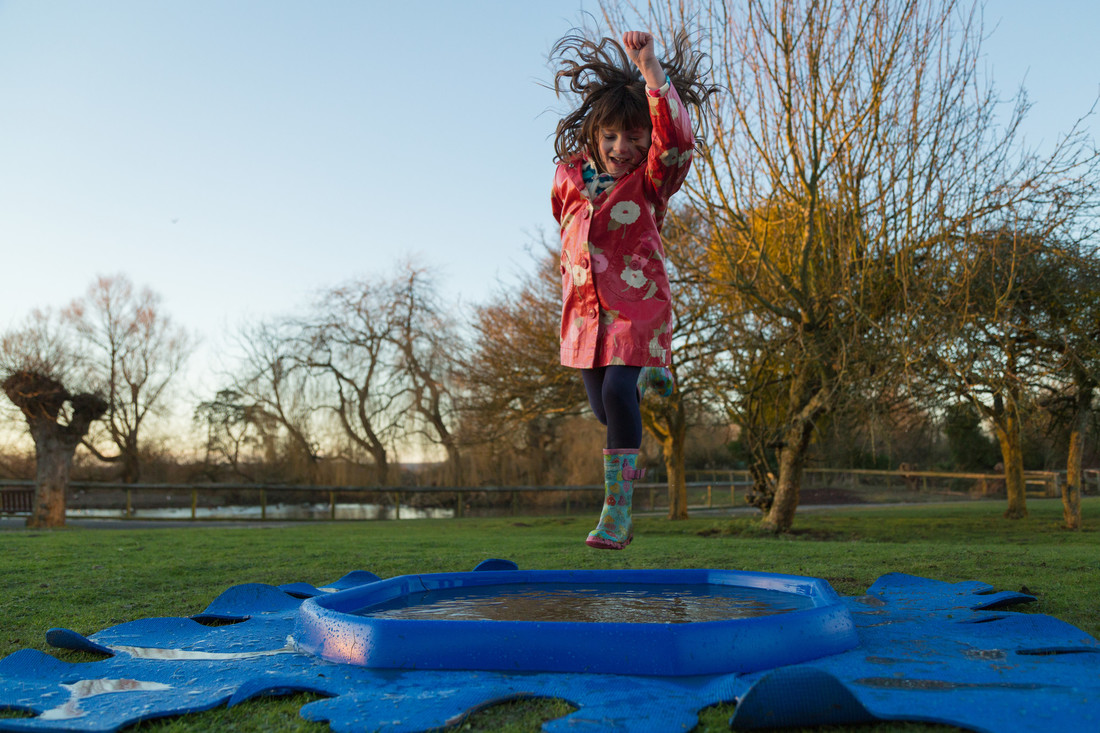 This February half term, children of all ages are being encouraged to grab their wellies, get outside and join in the Welsh puddle jumping championships being held at WWT Llanelli Wetland Centre.
The competition which will run daily at 2pm from 18 – 26 February will see children compete to see who can produce the biggest splash! Points will also be awarded for enthusiasm and jumping style.
Every contestant will receive a "splashtastic" sticker to acknowledge their puddle jumping skills and daily winners will be announced throughout the week with special Dusty Duck* goody bags up for grabs. Some "super-splashers" will receive their prize from Dusty Duck himself and there will be an overall puddle jumping champion at the end of half term.
As well as the main puddle jumping competition there will be practice zones set up to help entrants perfect their splashing techniques (available on weekends from 4 Feb and every day during Feb half term) and lots of other fun activities such as den-building, family bird watching and crafts to enjoy throughout the week.
Kelly Lewis, Marketing Officer from WWT Llanelli said:
"The Welsh Puddle Jumping Championships are back by popular demand this year! It's great fun for all ages and connects children to nature by enjoying the simple activity of jumping in puddles! It's great to have our new children's character Dusty Duck involved to gently nurture a love of wetlands and wildlife."
And school groups can make a splash too with fantastic outdoor learning visits that can be booked this January and February that link to the foundation phase topic of "Pitter Patter Puddle Play".
*WWT's new children's character designed by world-famous Aardman