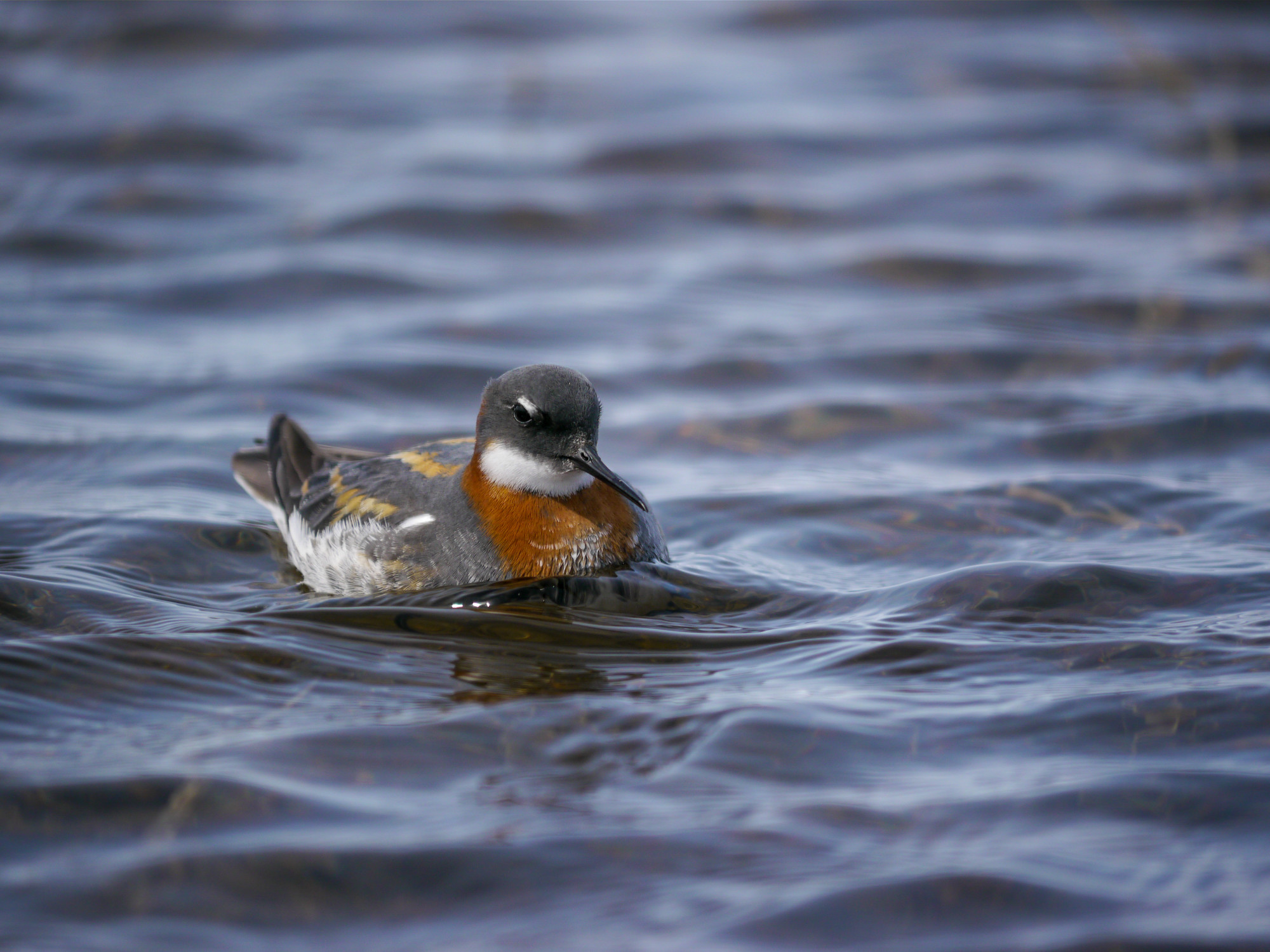 It's proving to be a very exciting start to the autumn season at WWT Llanelli Wetland Centre with the wild September weather blowing unexpected birds inland from all over the place.
The first unusual sightings were of Manx Shearwaters and Guillemots in the Burry Inlet, seabirds that are usually feeding far out to sea at this time of year.
Then on 13 September, a small number of Grey Phalaropes were seen near the Loughor Bridge (by Barry Stewart). These delicate waders, which breed in Iceland and the Arctic and migrate south at this time of year to winter out at sea off the coast of West Africa, usually travel way offshore but the gales must have brought these birds right up the estuary.
On 20 September a Lesser Yellowlegs appeared on the lagoon in front of the British Steel Hide. This North American species must have been blown so far off course by the wild weather that it ended up on the wrong side of the Atlantic! It didn't stick around for long, unfortunately, staying less than an hour before setting off on its way again.
The day after, a juvenile Red-necked Phalarope was seen on the scrapes behind the British Steel Hide, the first ever recorded at WWT Llanelli! This is a bird of similar habits and appearance to the Grey Phalarope, although even daintier, and, rather than heading to Africa, its migration route takes it south-east across Europe to spend its winters offshore in the Arabian Sea. Human visitors to Llanelli were delighted to be able to spend time watching this bird for several days as it made itself at home amongst the Greenshank and others.
Senior Reserve Warden, Dr Brian Briggs, said: "Even without the rarities, the nature watching from the British Steel Hide is quite spectacular at the moment, with up to around 2000 birds on the lagoons on a big high tide.
In fact, we have just broken our record count for Black-tailed Godwits, a large elegant wader, with 1247 counted last week!"