A project using natural flood management to reduce flood risk around the Monksilver and Doniford stream catchments in West Somerset.
Since 2018, thanks to funding from the Environment Agency (EA) and later the Green Recovery Challenge Fund, we have been working around the Monksilver and Doniford stream catchments in West Somerset, delivering the Two Valleys: Slow the Flow project.
We set out to show the effectiveness of using Natural Flood Management (NFM) to help reduce flood risk and deliver wider environmental and societal benefits and to create support for this approach within the community.
NFM, which uses strategically-placed and relatively low-cost interventions such as woody or 'leaky' dams, tree planting, wet woodlands and ponds, works with the landscape to hold more water upstream and slow its flow downstream, helping to protect communities from extreme weather events. Such measures create additional benefits such as boosting biodiversity, improving water quality, carbon capture and restoring lost wildlife habitats.
Learn more about NFM
We've been working with farmers, private landowners, estates, businesses, local contractors and the general public to bring back these natural features which have been lost over time.
In 2021 and 2022, we built on the work of the original EA funded Two Valleys: Slow the Flow project, to deliver more NFM through the Green Recovery Challenge Fund (GRCF). Through this funding we were able to deliver additional interventions and establish a network of local people trained and skilled in identifying and implementing appropriate NFM interventions within their local area.
Throughout the lifespan of the project we have been doing valuable research into the added benefits that NFM brings including for wildlife, and will complete this in 2024. The results of this research will help us to show policy makers, landowners and others what delivery of NFM can bring to streams, rivers and the surrounding landscape.
The challenge
We have lived with floods for thousands of years. But their frequency and impact is becoming greater and flood risk is now the UK's most serious natural hazard, with increasing numbers of properties and key infrastructure at risk. Traditional hard-engineered solutions (think flood defence barriers) are not always suitable or cost-effective solutions for smaller rural communities. Alternative solutions are needed, and fast.
Somerset is a county which has been particularly affected by flooding due to its low-lying geography, 'flashy' streams on steeper higher ground and historic development of its fertile land for agriculture.
In Williton, West Somerset, the merging of the Monksilver and Doniford Streams puts around 80 properties at flood risk. WWT therefore chose this area as a suitable place for a pilot scheme to show that NFM is a viable solution to help protect these communities, by working across the catchment.
Key achievements
Throughout the Two Valleys: Slow the Flow project, we worked with partners and communities to deliver a range of NFM interventions across multiple sites to slow the flow of water into the Doniford and Monksilver streams, bringing enhanced benefits for nature and people. The project has been a great success and has created new leaky dams, water storage areas and riparian (streamside) tree planting across the upper and mid catchments.
Swipe through the images below: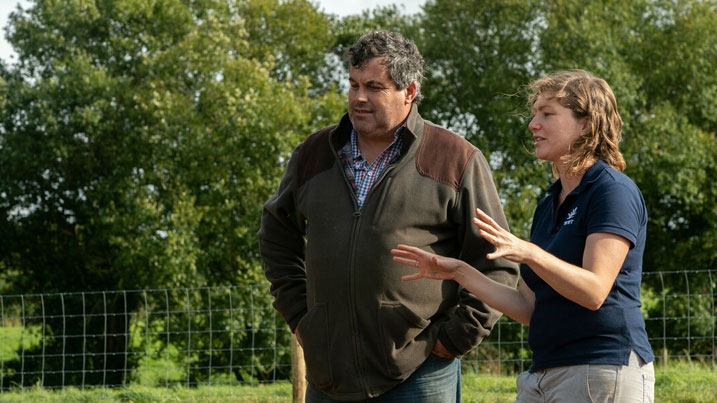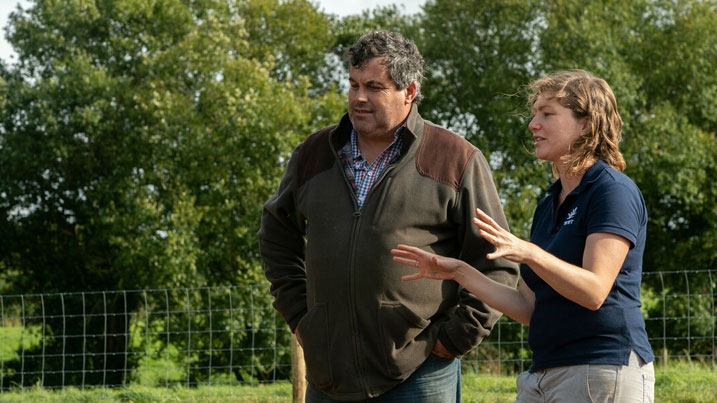 Working with land managers
Livestock fencing to protect streams from sediment input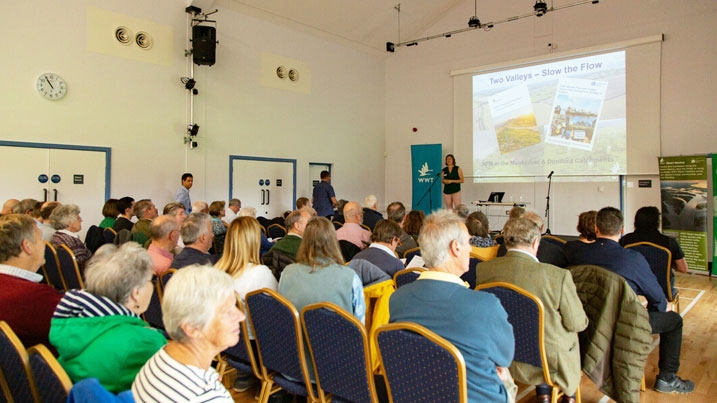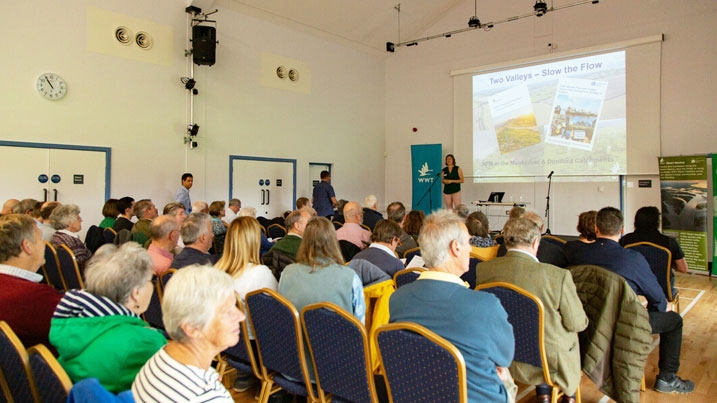 Involving the local community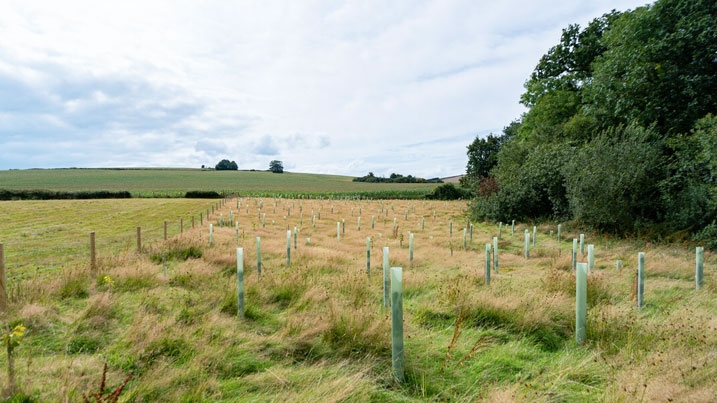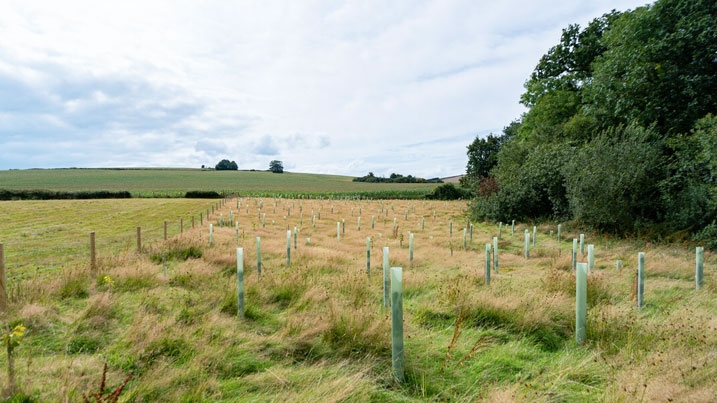 Planting native trees to absorb water during high rainfall events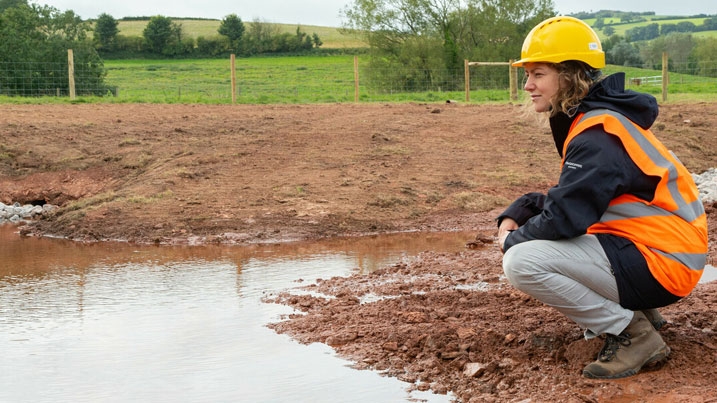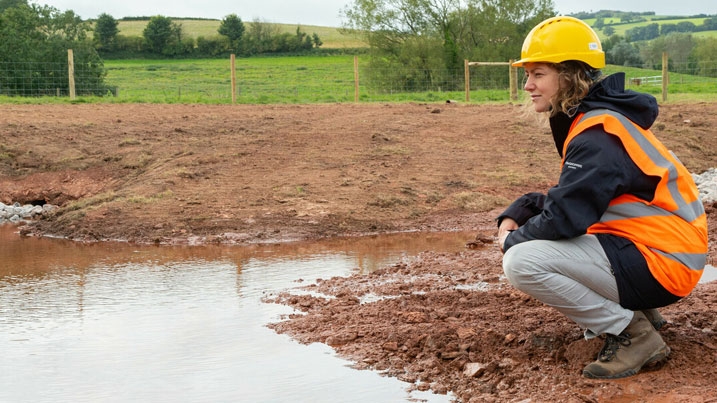 Creation of features to store water in the landscape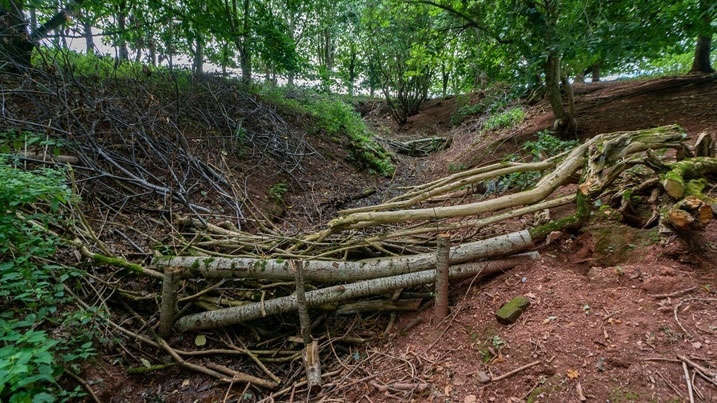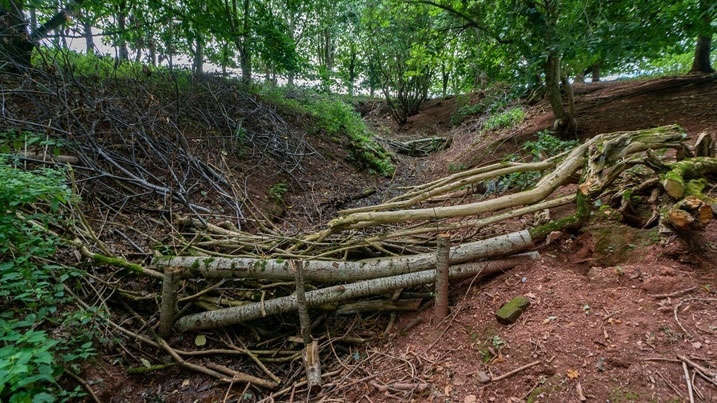 Installation of woody debris dams to slow the flow
Interventions in situ. Click on map to enlarge:
Key achievements included:
NFM solutions delivered on 35 different farms and other land holdings.
Advice, including soil management, was provided by The Farming and Wildlife Advisory Group South West (FWAG SW) to 20 farmers in the Monksilver and Doniford stream catchment on a total of 90 fields.
80m of elevated hedge bank has been created at three sites.
3,778 native hardwood trees were planted at 17 sites.
1,624m of livestock fencing has been erected at five sites.
20 cross drains have been built at five sites to reduce the runoff and pollution issues detected.
Extended thanks to all the partners, individuals, landowners, contractors and communities who helped make these natural flood management projects a success.
WWT also shared knowledge and skills with the local communities to help raise awareness and ensure support for this work in the future, through workshops, community events and the production of a toolkit and individual parish-level flood risk maps. Together, these will empower the catchment's communities to make decisions on where natural flood management interventions could take place in the future, and learn more about wetlands and the wildlife in their area.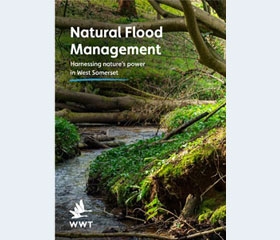 NFM toolkit
If you're interested to learn more, download our NFM toolkit for advice and guidance.
Download toolkit
Evidence
Before and during the project we've been collecting data on biodiversity, water quality, habitats and water flows, so that we can help to compare the condition of the local river catchment before and after the NFM interventions were introduced. Some of the new interventions will take time to get established, so monitoring will continue into 2024.
The EA has published its evaluation report on the various NFM pilot schemes it funded between 2017-2021, including the Two Valleys: Slow the Flow project.
Get in touch
Please contact Tom Hayek tom.hayek@wwt.org.uk if you'd like to know more about this project, or have questions about natural flood management.
Email Tom