Throughout the temporary closure of the centre and reserve during this lockdown we will be sharing with you updates on the conservation work which is still going on behind the scenes. During what would normally be the busiest time of year, in terms of sheer volume of birds using the reserve as well as numbers of visitors being welcomed to Welney, we will try post updates and news from the reserve. Some of the highlights of winter as monitoring work continues, as well as how the team are preparing for spring across our wetlands.

A wintry feel to the reserve this week with a light dusting of snow and some icy mornings too, here are a selection of images from around the site.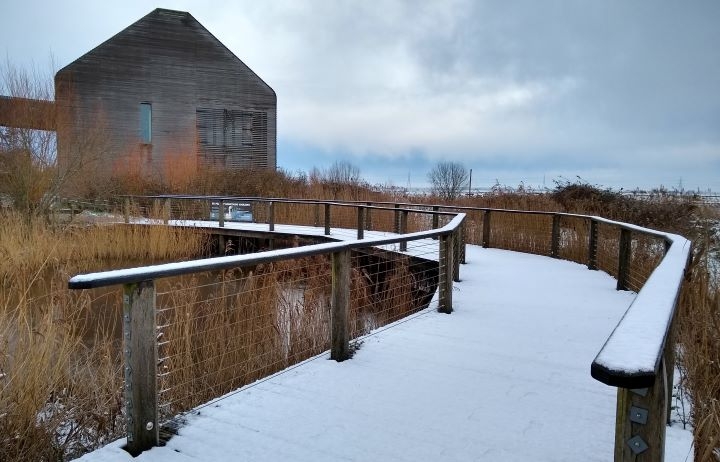 Water levels are still high on the Washes, preventing any work from taking place over there so all focus at the moment is on Lady Fen. In the final weeks before breeding season begins the team are now making final preparations to the habitat ready for breeding season. Rotavating the slubbings needs either dry or solid, not sticky, soil. So the recent frosts have helped in getting some of this done, any soils still too sticky will have to wait until summer to be broken up now. These finer soils are then ideal of wader nesting and feeding. The water level has also been taken down slightly on Bank Farm and the pool next to the centre has already been attracting redshank. No doubt with further bouts of rain, the levels will need bringing down again throughout February. The cattle egrets very much appreciated this hard work, appearing from nowhere to see if any creatures have already been revealed.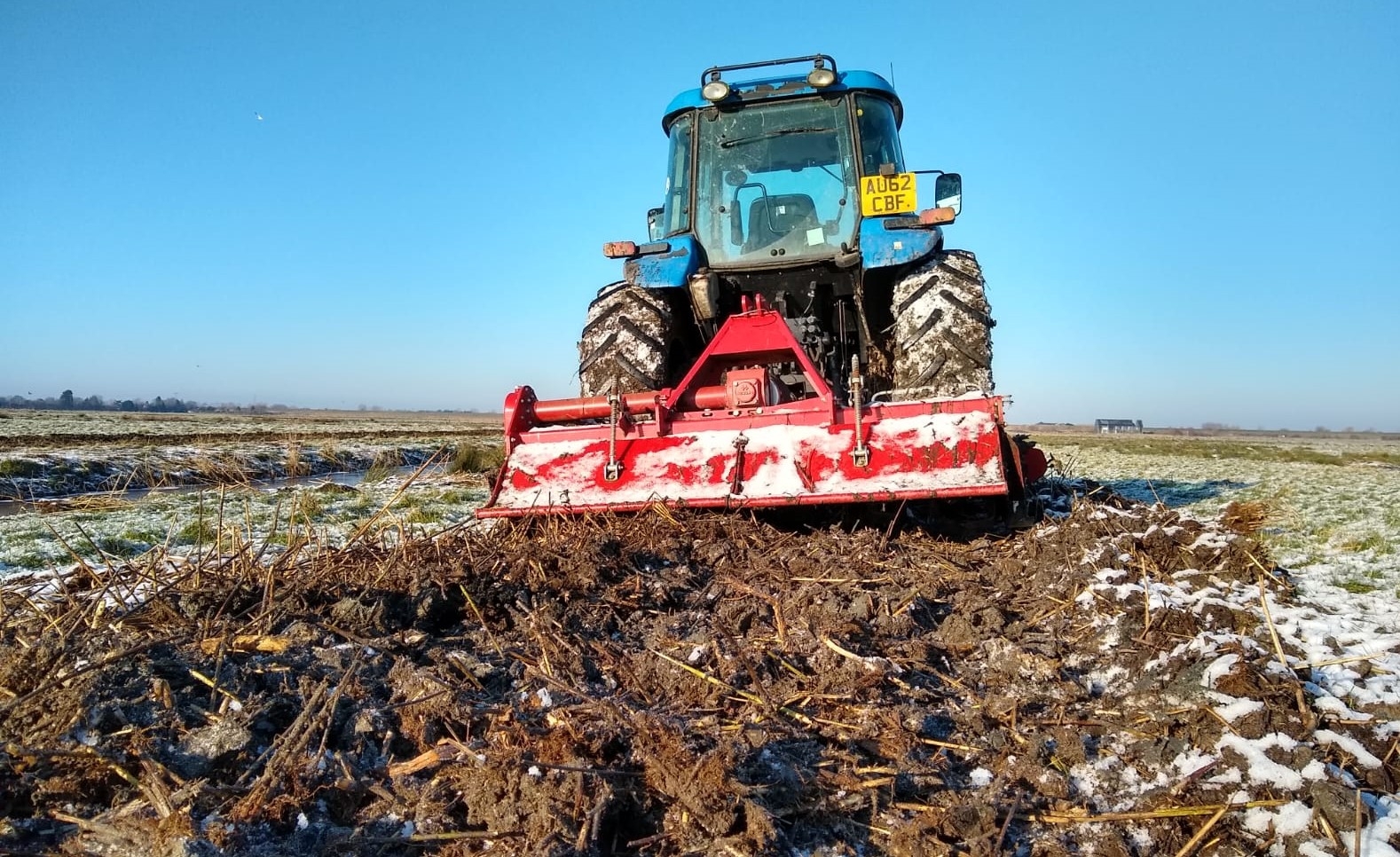 Bank Farm pool below looks ready to welcome breeding waders, and when the sun gets out you could be forgiven for thinking that black-tailed godwits are going to be dropping in any second. With the next season for Project Godwit just around the corner, the short-term contracts for aviculturist and monitoring roles are now available on the WWT and RSPB websites.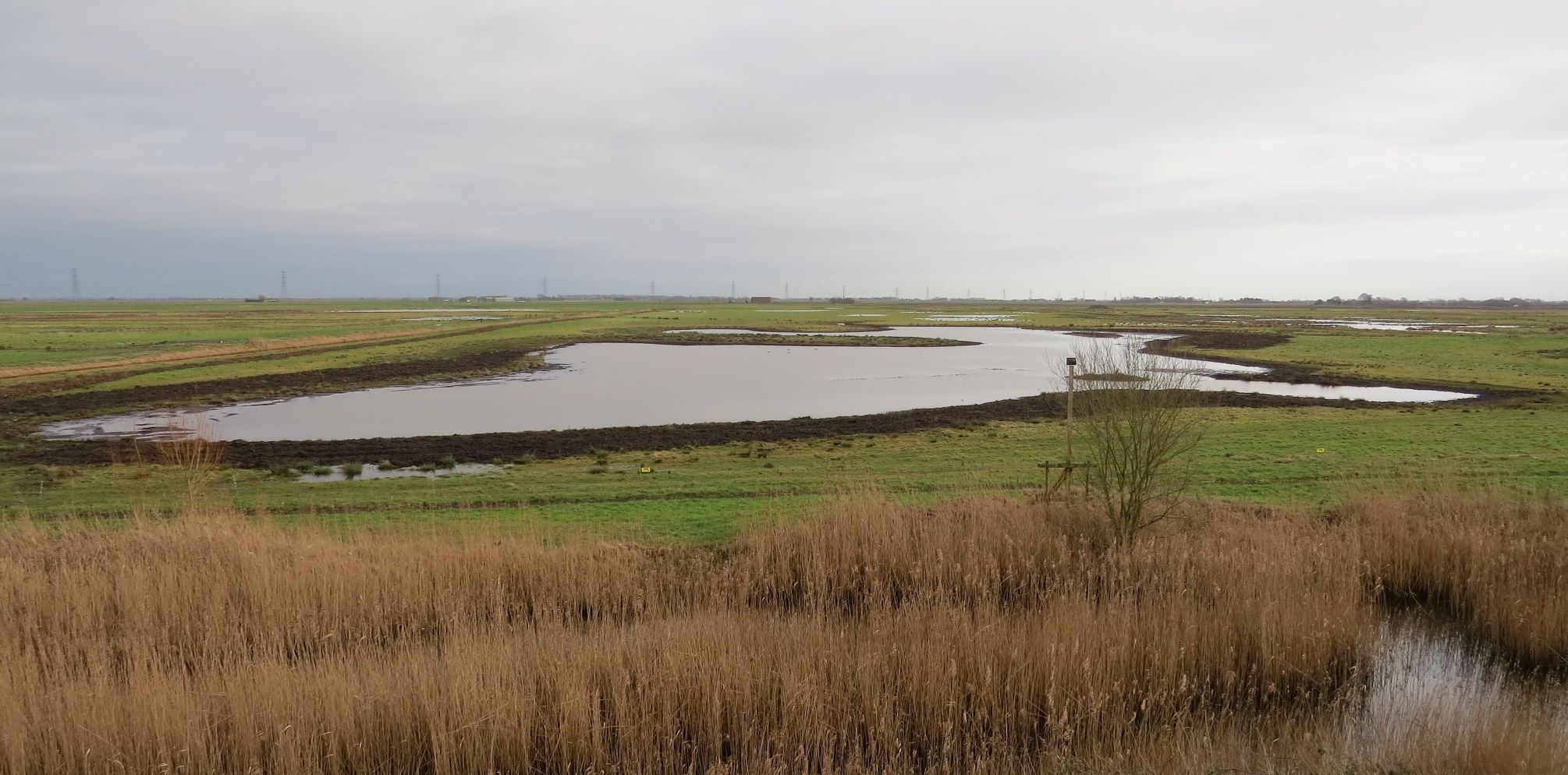 A couple of large bug hotels have been installed in the garden of Wigeon House and by the coach park, ready for a variety of insect inhabitants.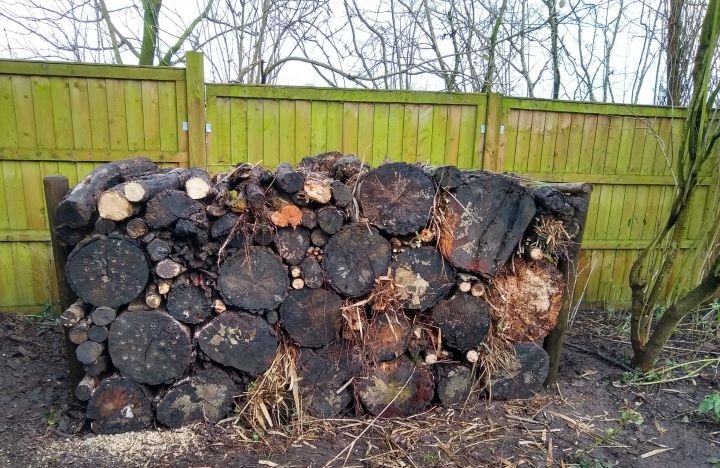 World Wetlands Day is just around the corner, 2 February, and the focus this year is on freshwater wetlands.The need for us to protect the water we all need, look out for posts across our social media channels next week and if you can join in and share posts about wetlands be sure to include the hashtag #restorewetlands.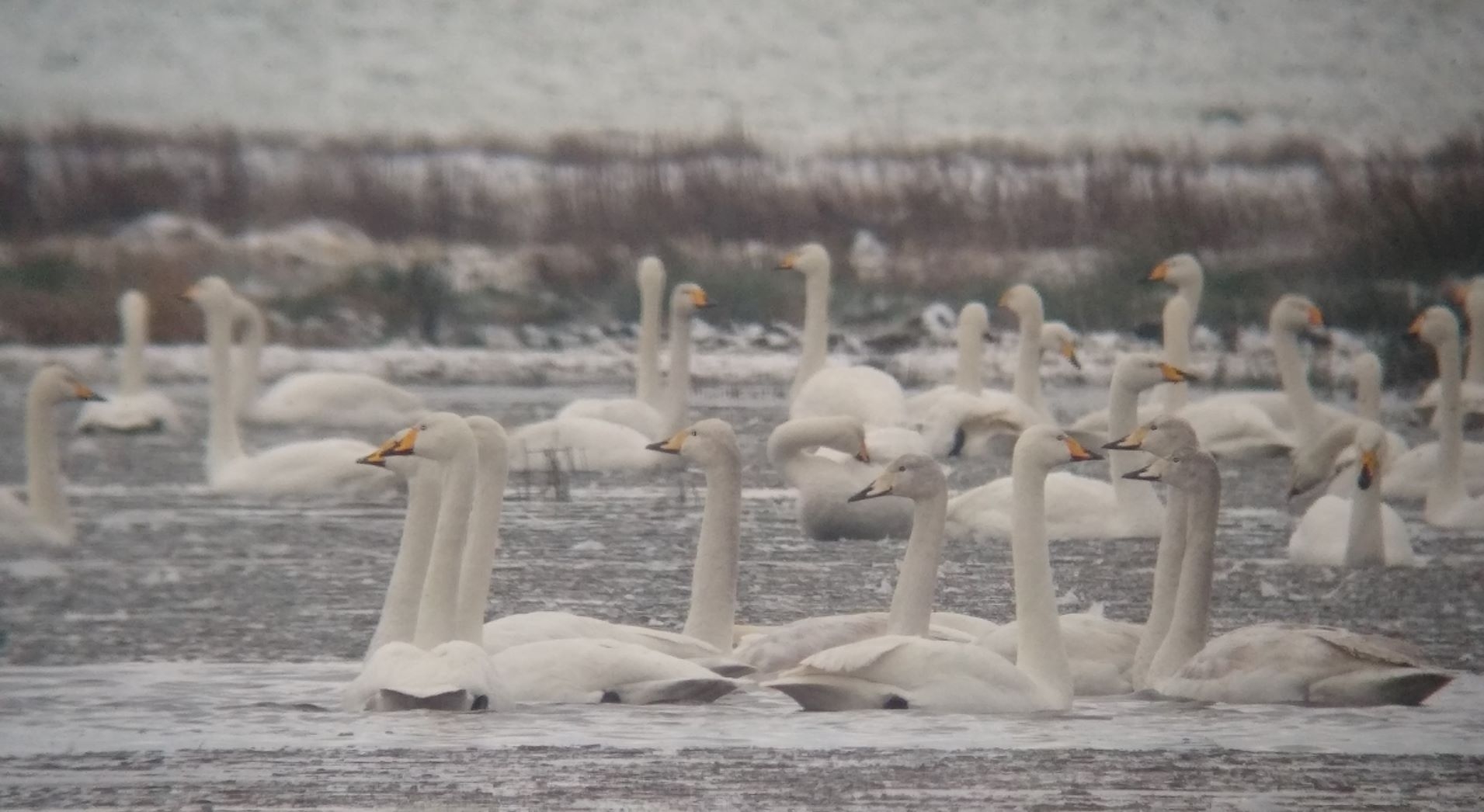 We hope that you are doing your best to look after yourselves and those around you during these challenging times. Take the time you need to connect with nature, and if you need some inspiration for how to start take a look at our wetlands and wellbeing page on the website here - https://www.wwt.org.uk/discover-wetlands/wetlands-and-wellbeing