While we were under lockdown and closed to visitors, we noticed some slightly changed behaviour among our animals, especially among the geese! Some behaviours were more intriguing than others and remarkable enough that we thought you might enjoy reading about. Here are a few stories directly from some of our Keepers about the things they noticed.
Of course, first up, you may not be surprised to hear that many of our birds are missing the attention of being hand-fed grain by visitors! Even though they are fed routinely every day by our grounds team.
If you are not familiar with the grounds in Llanelli, nearly every pen has public paths running through them which means hand feeding is always available. Now when us wardens walk through the grounds while working, the birds do take a bit more notice and on occasion will come up to us as they expect us to be throwing grain down for them.

Ryan, Grounds Reserve Manager at WWT Llanelli Wetland Centre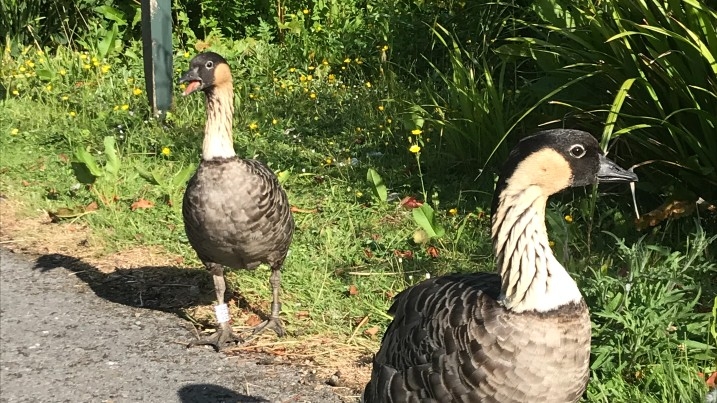 And Rhys, our Senior Collection Keeper at WWT Washington, noticed similar behaviour, along with some slightly more peculiar attention at mealtimes:
The birds that are used to being hand-fed – particularly in Close Encounters and Gander Land often look on with confusion at the hand-feeding areas, you would presume to ask why they are not being showered with admiration (and more importantly, seed) all day long.

On sunny days when the interim team are having lunch on the veranda, our female Eurasian crane has taken to standing alongside us, her eye between the slats to stare at us eat (to begin with, this was a little uncomfortable, but we have adjusted).

Rhys, Senior Collection Keeper at Washington Wetland Centre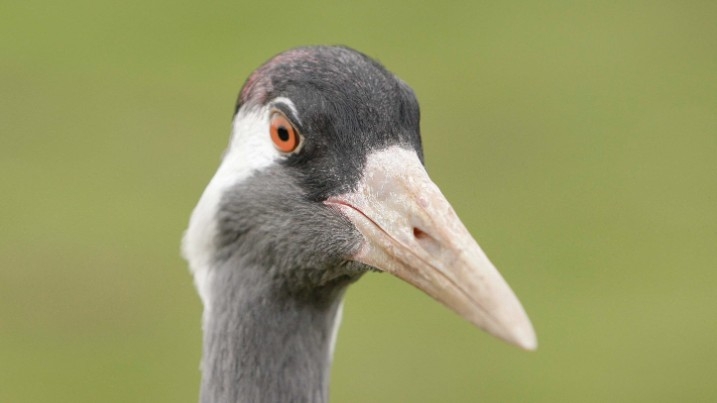 Anita, the Grounds and Animal Warden at WWT London, let us know that she was busy keeping the four emperor geese well-fed in your absence:

We have four emperor geese in our collection and they are the top dogs (so to speak!) when it comes to the other geese, always first to the food noisily pushing the other less confident geese out of the way. They also prefer to be hand-fed rather than swimming to their feeder box in the pond. While there were no visitors around I was more than happy to indulge them but I usually had one hand feeding them and the other at the back sneakily feeding the red-breasted geese so the Emperors didn't see.

Anita, Grounds and Animal Warden at London Wetland Centre
It's perhaps not surprising that the emperor geese had changed their daily routine, slightly confused by the sudden emptiness around them. They don't tend to migrate far in the wild, but our London geese are fond of a wander!

Anita shared her fond observations of their cheeky antics.
The emperor geese have always liked to go exploring in World Wetlands, usually standing by the gates waiting for visitors or someone struggling with a pushchair to get through the gates to let them through (despite the signs on the gates not to 'let the goose loose'!).

Off they would go exploring with their nene companion (or ringleader!) we would then get reports from concerned visitors and we would escort them back (often several times a day!) all of them protesting noisily along the way.
If geese could look guilty these two do!
It's interesting that the emperor geese have formed a bond with a nene as in the wild, they don't tend to mix with other geese.
They are a monogamous species, and spring sees them bonding with their partners as they would on the tundra. Anita says:
During lockdown the Emperor geese split into their breeding pairs and were behaving slightly differently. One pair and their Nene friend gave up exploring and were content to stay where they should be in Tundra. The other pair still went wandering but not during the day, they do it at night. But how do they get through the gates?

They actually climb up onto the wall surrounding the Bewick swan enclosure, walk along and jump down the other side of the gate! So the guessing game each morning has been wondering where we would find them. They also seem to like a particular enclosure for a couple of nights then move onto the next one. First it was Iraqi but at the moment Iceland seems to be the favourite though I'm not sure the swans are impressed!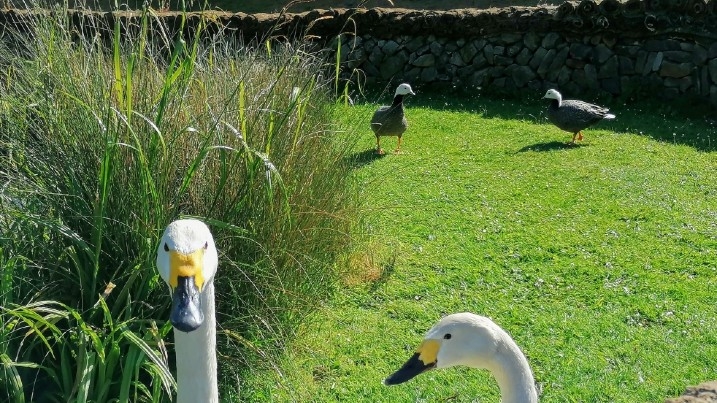 We also noticed that they are coming back to Tundra each morning and waiting by the gates to be let in for breakfast. Clever geese!
Also at Llanelli Ryan has informed us of the nene's changed behaviour:
Nenes stopped hanging around the entrances into the grounds such as outside the cafe doors, where they would lie in wait for visitors to feed them. They would also wait by the gates within the grounds where they try to sneak into other areas to roam around and explore the grounds. So they have been staying put while we are closed and not trying their luck with the wardens as no chance of getting past us!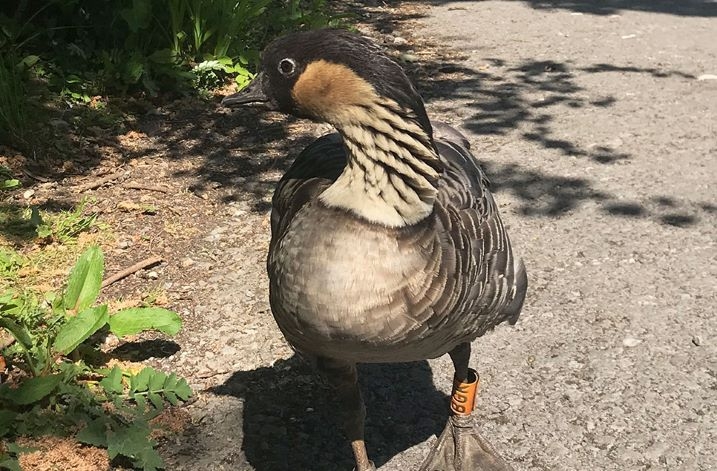 Next time, we will hear more about how our adorable mammals are missing the presence of visitors (especially the otters!)
We urgently need to ask for your help to save our wildlife.
As our world strives to come to terms with COVID-19 many of the vulnerable wetland species you've just been reading about are at greater risk than ever before.
DONATE