2020 was a tough year, but the results are in and we're delighted to report that we have some stories of conservation optimism to share with you. Head of Reserves Emma Hutchins takes stock and reflects on the highlights of 2020 at our ten WWT wetland sites across the UK.
At our sites, we create and manage a total of 3000 hectares of amazing nature-rich wetlands for wildlife and people. These healthy wetlands also provide huge benefits for the planet and society such as increasing biodiversity, helping to combat climate change and boosting people's health and wellbeing. Our reserves are central to our work in the UK and act as a showcase for wetland conservation at its best.
Emma says…
Along with the rest of the world, we had a challenging time last year, operating with significantly reduced teams due to the pandemic. However, our reserves still had a good year thanks to the hard work and dedication of our teams, partners and funders. Here are some of our key achievements for 2020.
1. Some species bred for the first time on site
There were some new additions to the species breeding on our sites, including kingfishers at Arundel, which used the artificial bank that's been waiting for occupants for a number of years. Marsh harriers also attempted to breed at Arundel and bred at Martin Mere for the first time, along with Mediterranean gulls. Black-winged stilts at Steart were also a first-time breeder and attracted lots of interest from visitors who were able to visit the site throughout the various lockdowns. A number of butterflies also hinted at the possibility they might now be breeding including Brown hairstreak at Arundel and comma at Castle Espie.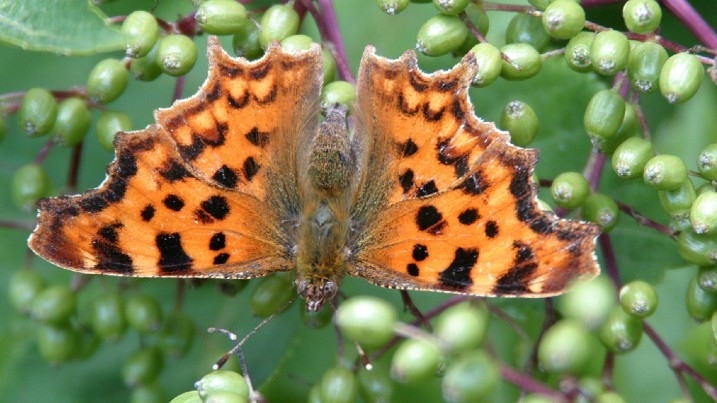 2. New ponds a boost to amphibians and invertebrates
Enhanced and new ponds at many sites attracted increasing numbers of invertebrates, and amphibians. Most notably an increase in the numbers of natterjack toad breeding attempts at Caerlaverock, while elsewhere great crested newts expand at Washington and common frog numbers increased at Arundel. Water voles at most sites seem to have fared better this year too, possibly due to this improved habitat.
3. Wading bird bonanza
At Martin Mere we had a great bird breeding season, the new water control structures in the wet grassland fields worked beautifully and created fantastic breeding habitat which attracted 36 pairs of lapwing.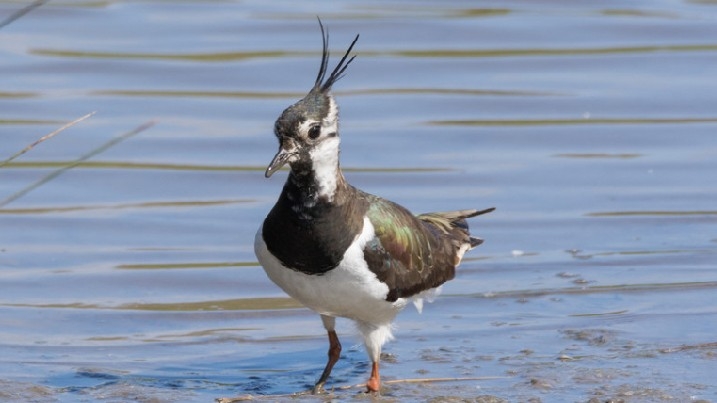 Elsewhere avocets fledged 40 young at Slimbridge. Black tailed godwits at Welney had a good season too and along with many of the waders returned in force to the Ouse Washes side of the site, to take advantage of the excellent conditions for breeding that side. At Llanelli it was great to see three pairs of lapwing holding territories on the Western Scrape which has been the focus of recent improvement works for waders.
Castle Espie had very good numbers of wintering roosting waders on site with maximums of 450 black-tailed godwit and 850 oystercatcher and more waders than ever using the Freshwater Lagoon area.
4. Endangered plant protected
Plants flourished this year too with the protected Schedule 8 plants triangular club rush flowering and setting seed for the second year since planting in 2018 and the "naturally dispersed" (we're not really sure how it arrived in the first place) holly-leaved naiad which has become widespread in Wetlands Discovery and is starting to establish on Arun Riverlife too.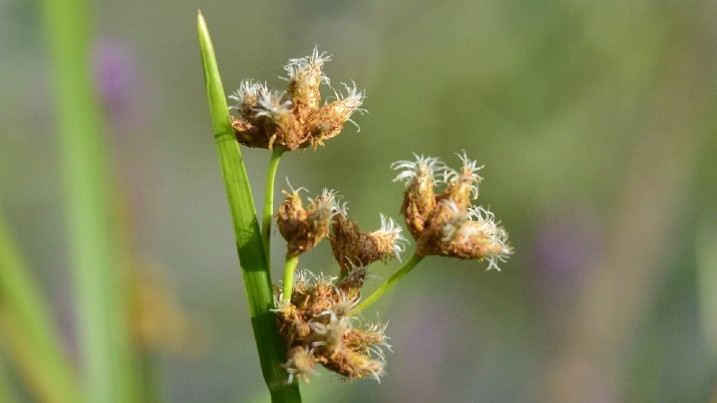 5. New wetland habitat created
Despite limited staff and volunteer capacity, at a few sites we were able to continue with habitat creation and restoration projects this was particularly true at Slimbridge where many projects were tied into the larger Slimbridge 2020 project. Almost all of the work we do to create new habitat elements is only possible because of money we raise externally via grants, support from businesses or government schemes to fund it. A big thank you to our supporters.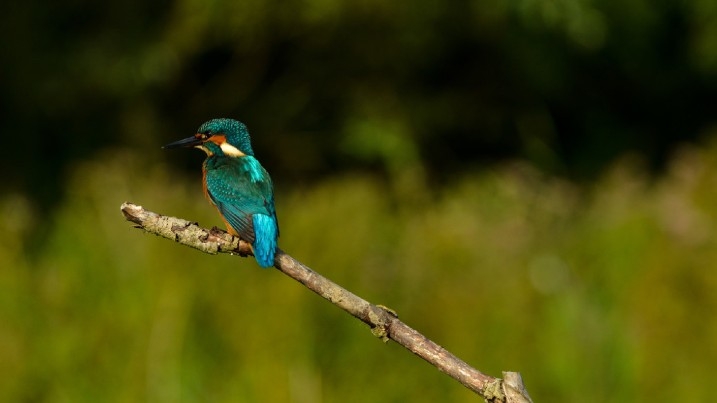 6. Wetlands for water quality complete
In 2020 the long awaited Five Acre water treatment system at Slimbridge was completed. As well as cleaning the water from the cattle yard and Gosling Field before it's discharged into surrounding ditches, the system will also facilitate more effective water management on one of the key reserve fields, the Tack Piece, while providing additional habitat in its own right. The water pumps have also been replaced with ones that will protect eels and be safer and easier for staff to operate. Eels are one of the most threatened species on our sites and our learning and experiences at Slimbridge can now be rolled out to other sites.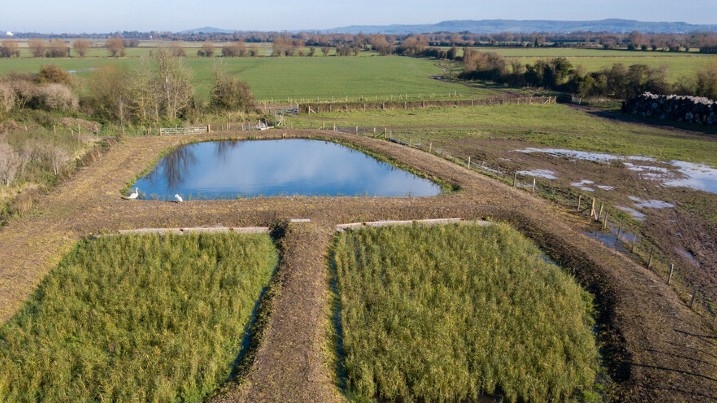 7. Paleo-channels
2020 also saw the paleo channel and crane nesting island work at Slimbridge completed. There is now a 600 metre long, four metre wide channel through the centre of the goose pasture fields. It's being well used by dragonflies, otters, great white egret and vast flocks of wintering waterfowl.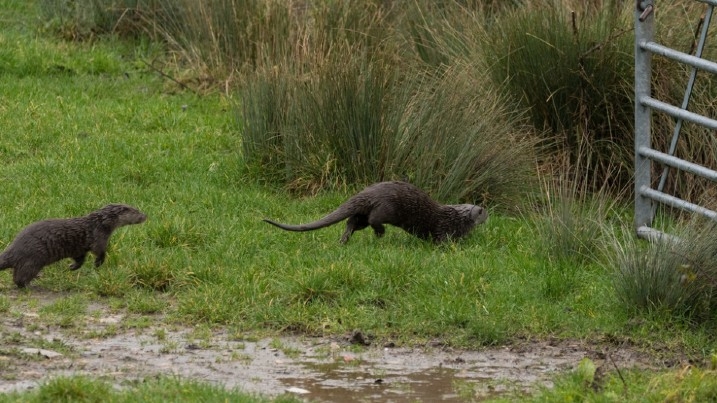 8. Sward enhancement
And it's not just the watery aspects at Slimbridge that we've been enhancing. We've begun a sward improvement project too, areas of grassland we're aiming to enrich to increase their herb diversity. Initial results are promising with more to come this year.
The start of 2020 saw the Window on the Wear River bank get much needed protection from erosion at Washington, particularly management of our meadow habitats. This is fundamental to allowing access to areas of the reserve for management work and our visitors.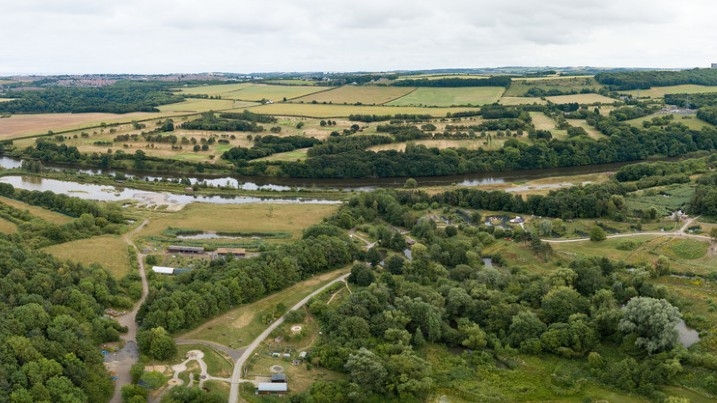 9. Invasive action
Tackling invasive species is never easy but with concerted efforts we're seeing reductions in some of those trickier species on our sites particularly Himalayan balsam, which although still present, is greatly reduced in area and abundance at many sites.
10. Grazing for conservation
Grazing is a key tool on our reserves and 2020 was a good year for most sites with many managing to achieve appropriate grazing levels and benefiting from more extensive grazing patterns. At Washington, in the absence of grazing, we rely on cutting and removing the meadow growth every year and in 2020 we managed to cut and collect the vegetation from all the meadows.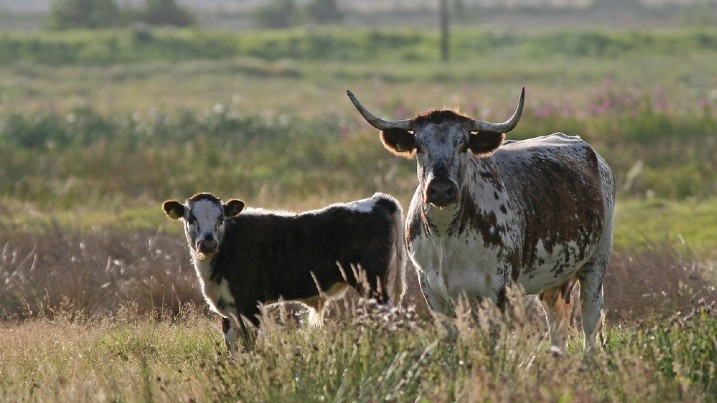 At Caerlaverock we weren't in a position to graze this year, instead the reserve team managed the inland fields mechanically and the saltmarsh went un-grazed this once. But this did mean visitors enjoyed a new "Pasture Pathway", a mowed meander through three of the un-grazed inland fields. 2020 also saw us take back in-hand the first of three small farm holdings at Caerlaverock. This is the start of a significant change in how we manage the site and the enhancements we'll be able to make for wildlife, as this gives us management control over the land, whilst still working closely with local farmers.
Going strong in 2021
Our 2020 achievements have set us up well for continuing our high standard of wetland conservation across our reserves in 2021. Read more about the latest wildlife and conservation news from our reserves:
Read more
Funders and partners
Thanks to Severn Trent Water, Bristol Water, European Agricultural Fund for Rural Development, the Welsh Government through the Sustainable Management Scheme – Supporting Nature 2000 Restoration for their generous funding.
Project Godwit and the SL2020 projects are made possible through funding from the EU LIFE Nature Programme with support from the National Lottery Heritage Fund.