Whether it's snapping those starling murmurations or capturing great migrations, autumnal wetlands have a lot to offer photographers. Top wildlife photographer Chris Gomersall shares four of his essential tips to make the most of the beautiful (but sometimes tricky) autumn light.
1. Capture roost raptures
Flocks of birds coming in to roost at dusk are an iconic feature of autumn and winter wetlands. Starling murmurations are most photogenic. The light fades fast, so it's best to use a short focal-length lens with a wide aperture (f2.8 is good), and be prepared to increase the camera ISO speed for higher sensitivity.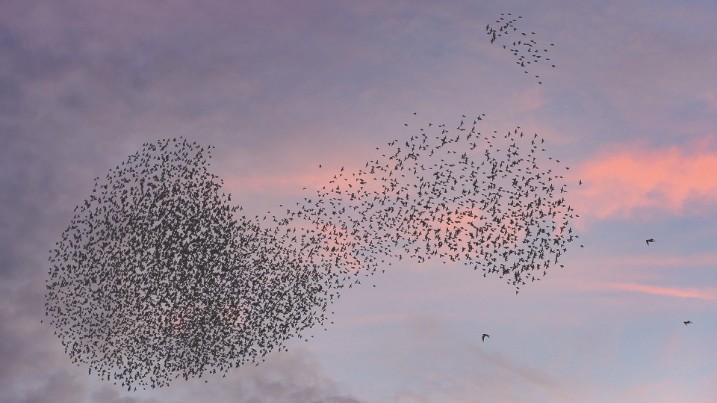 2. Practice fast fingers
Egrets and herons feed by standing motionless for ages, then lunging at their prey with lightning speed. To capture this action in sharp detail (and maybe even identify the prey) requires very fast shutter speeds of at least 1/2000s, and your camera's maximum burst rate. Good reflexes also help!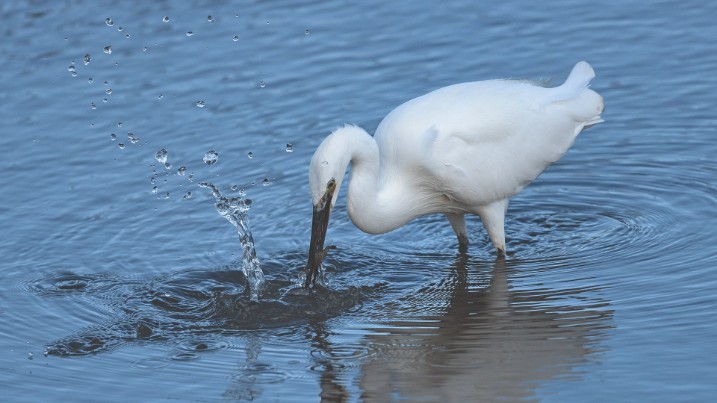 3. Shoot into the light
Low, angled sun in the late afternoons is the perfect time to experiment with contre-jour photography, which means shooting into the light. Commonplace subjects with distinctive shapes work well, especially against a dark, shaded background. Always use a lens hood, or your hand, to shade the front of the lens and prevent lens flare.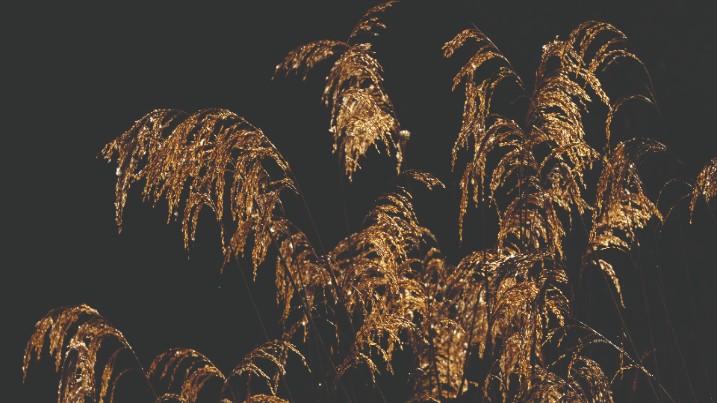 4. Go high key
When your subject is situated in front of a bright, reflective water surface, you'll need to use some exposure compensation in automatic metering modes to prevent your whites and light tones becoming a murky grey. This can be as much as +2.0 EV, but take a test shot, check in playback mode and then adjust as necessary.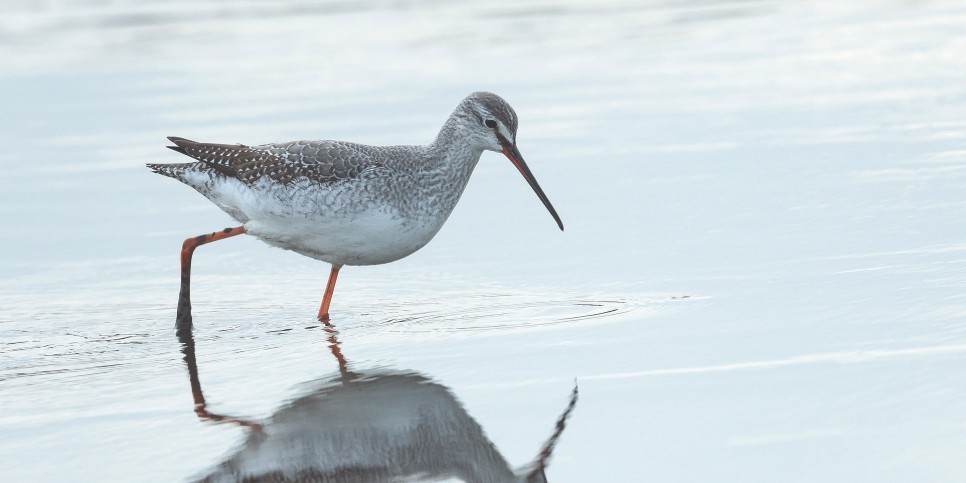 What to look for at WWT sites in autumn
To help you make the most of autumn photography at our centres, we asked our content team for their advice on how to get the best seasonal pictures in wetlands.
"Look for insects amongst the leaf litter - their brilliant wing casings and shapes can really stand out against the golds and reds. Don't forget about plants either: autumn is the time to find greater and lesser reedmace (bulrushes) with their cigar-shaped casings. People often focus on catkins on willow trees in the spring, but their red stems after they drop their leaves in autumn adds a splash of colour." – Sam, Content Creator
"There's a few weeks in autumn where you get some brilliant treeline colours, so you can plan some extra spectacular landscape photography against the water. A scene that may look good in summer can look amazing in autumn. Sunsets this time of year can be breath-taking too." - Harley, Media Assistant
"Winter is the best season for large flocks of wildfowl, but their numbers start to swell from autumn onwards. Look for whooper and Bewick's swans at Welney and Slimbridge, whoopers at Martin Mere and Caerlaverock, pink-footed geese at Martin Mere, light-bellied brent geese at Castle Espie, barnacle geese at Caerlaverock, plus wigeon, teal, pintail, and common pochard ducks at most WWT sites."- Sam, Content Coordinator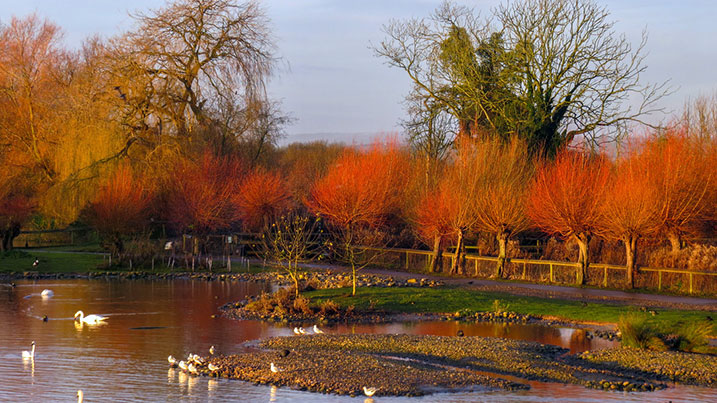 We'd love to see how you get on! Share your best shots with us on Twitter, Facebook or Instagram using #wildWWT, and you can email photos to waterlife@wwt.org.uk for publication in a future issue.
A previous version of this article was previously published in Waterlife, WWT's quarterly print magazine free exclusively to members.
---