All year round, wetlands are buzzing with life. Whether it's watching ducklings follow their mothers in spring or the exciting spectacle of waterbirds in winter, there's plenty to see and do for little (and not so little) ones.

We asked WWT team members how they spend time outdoors with their families. Read on to find out how to whip up enthusiasm for a lovely family walk, whatever the weather.
Wetland activity 1: Go on an adventure
Wetlands are the perfect place for adventures.
Cross wibbly-wobbly bridges, dart across stepping stones and put your balancing skills to the test! Zig-zag along winding paths and play hide and seek amongst the trees.
Or why not learn survival skills and hunt around for fallen branches, sticks and leaves to build a cosy den?
We've got lots of things to help you plan an outdoor adventure - check them out here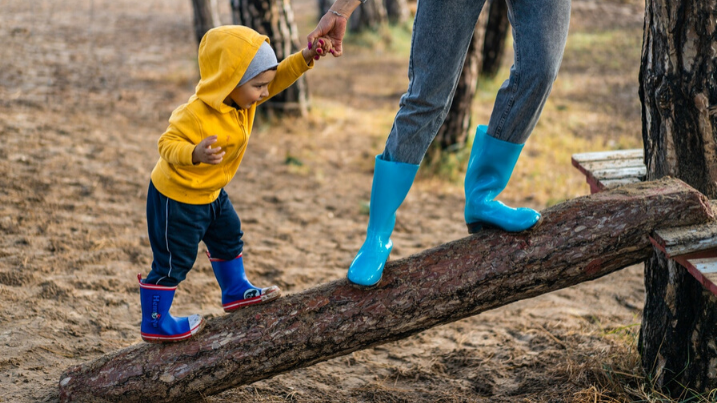 Wetland activity 2: Play pretend
Who can do the best impression of a duck?
Make wetlands come to life by playing pretend and inventing a mini-story about your wetland creatures. You'll have the whole family waddling, quacking and rolling on the floor laughing.
Once you've finished, you'll just need to find the perfect spot for your kids to perform their best impressions. We promise; you'll be in stitches.
Wetland activity 3: Grab your wellies and splash about
A rainy day? Not a problem.
Wetlands are perfect for kids who like to splash in puddles. Grab your raincoats, don your wellies and see who can make the biggest splash! Some of our centres run dedicated puddle-jumping events to turn wet weather into fun, so keep an eye on your local centre info page to see what's coming up.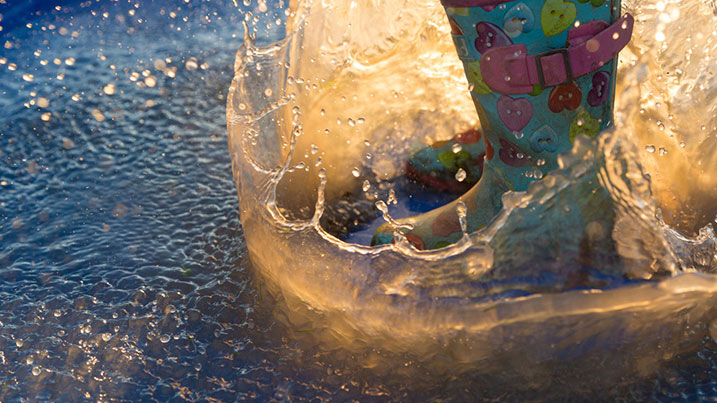 Wetland activity 4: Spot some spring chicks
There's something magical about seeing the first chicks in spring. From downy ducklings to gangly goslings, wetlands are packed with fluffy young chicks in the spring and summer, and even in very early spring you can see exciting signs of ducks courting and nesting.
Keep those eyes peeled: you might see a protective adult bird keeping a watchful eye over the nest. Perhaps you'll see a new brood crossing the water in a line. Take a snap and tag us on Instagram @wwtworldwide.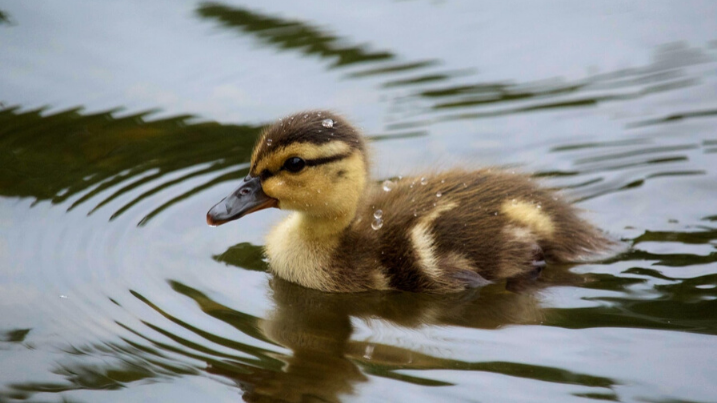 Wetland activity 5: An excuse to spend time outdoors
After a winter tucked away, it's invigorating to get out and about in the great outdoors.
Wetlands have amazing benefits for health and wellbeing. Whether you want to get the family running around again or you simply want to inspire the little ones by watching some wildlife, it's a great way to have some family time outdoors.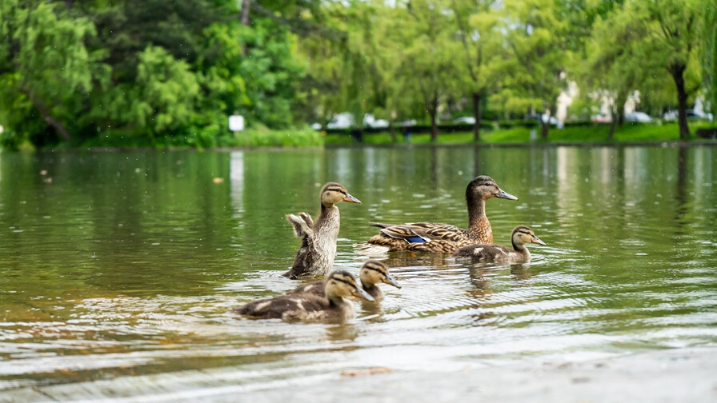 Wetland activity 6: Brush up on your birds
Don't know your coots from your moorhens? Test your own bird watching knowledge while teaching your kids all about amazing wetland wildlife.
You'll be amazed by how much you learn by exploring wetlands each season.
Here are some of our top tips for beginner birdwatchers, young and old.
Wetlands are amazing. Did you know that freshwater wetlands make up only 3% of the UK but are home to around 10% of all our species?
Wetland activity 7: Look for creepy-crawlies
Don't forget your magnifying glass! It'll help you to get a closer look at those mini beasts under the lens.
Root around under rocks and stones, hunt under logs and see what insects you can find this Spring.
There are lots more creatures lurking under the water's surface. From tadpoles and frogs to toads and waterboatmen, who knows what you might find? Watch out for snappy crocodiles!
We've got lots of tips for pond dipping - check them out here
Wetland activity 8: Get imaginative
Family games are lots of fun, and the wetlands are the perfect stage. Have you thought of coming up with a new dance inspired by wetland wildlife? What about playing spot the difference?
Get those imaginations running wild by asking the kids: why do birds have wings while amphibians don't? Why do swans have webbed feet?
Wetlands are the ideal place to get your kids thinking about the science behind wildlife, all while having some splishy splashy fun.
Wetland activity 9: Become a wetland explorer
Is yours a house of budding explorers who love their wildlife? Hand out some pens and pads so you can challenge the whole family to see who can spot the most wetland wildlife.
Did you know sand martins arrive in the UK in spring following their long migration from their wintering ground in South Africa? If you know what to look out for each season, you can have fun seeing who will be the first to spot the signs of spring, or the first winter swans.
Wetland activity 10: Bring the wild home
We know that it's not always easy or even possible to get out the house. That's why you can find a whole range of activities to do at home on our Fun and Learning hub - from homeschooling lessons to nature-based activities for indoor and outdoor entertainment (away from the screen). We add new activities every so often so be sure to check back.
Go on: grab your wellies and get wetland exploring locally! Sadly, our wetland centres are closed at the moment, but we hope to welcome you back soon.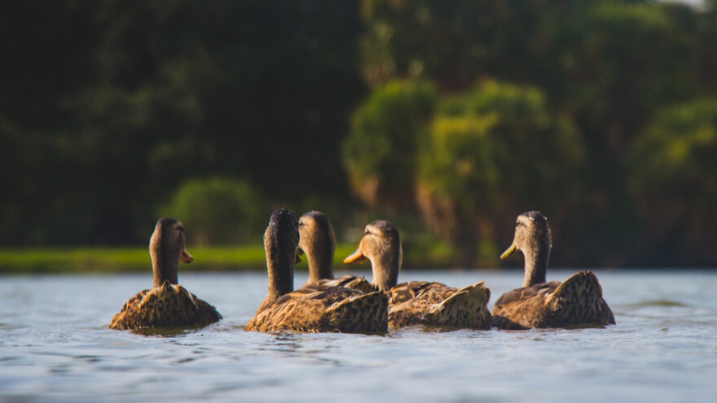 Wetland-themed fun
Looking for more things to do at home? We have a range of puzzles, games and activity kits in the WWT online shop, so you can keep busy and help wetlands at the same time.
Browse the range